Hello Air-Clinicians & Friends,
Many of you are quite aware of the CLINIC-FM RADIO which has helped alot of people unwind with interesting shows being hosted by our RADIOHEADS on a daily basis.
Everyday by 8pm (+1UTC) members gather round on the Voice Channel to discuss many different issues as pertains to life, love, death, steemit, money and many other topics of discuss. Sometimes, we even invite reputable Steemians from all works of life to come talk on some trending issue of choice.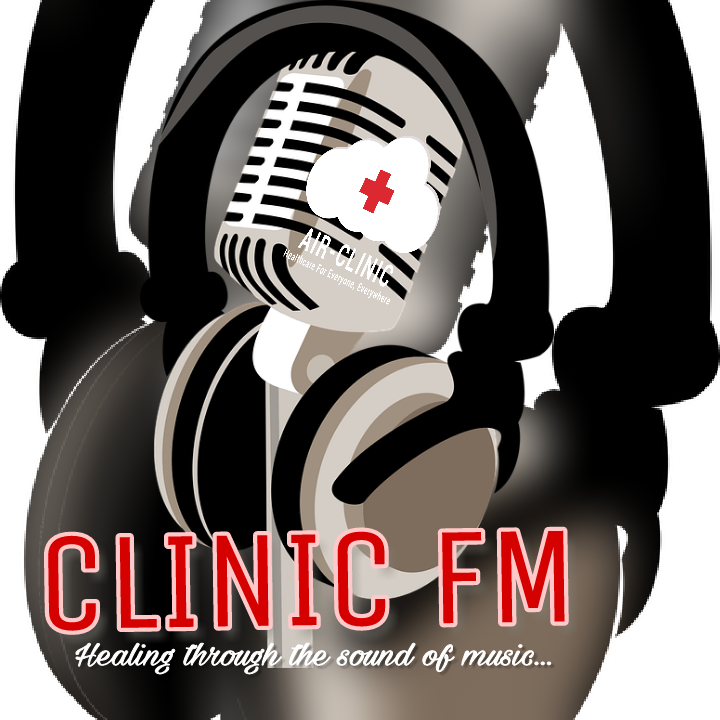 Here's the tentative programme of activities on CLINIC-FM;
| Day Of The Week | Radiohead | Radio Programme | Comment |
| --- | --- | --- | --- |
| Monday | @Klynic | Love Matters | As the name implies, Klynic takes you all on a journey through important love matters. His shows gather alot of listeners due to its engaging nature. Join in today and fall in love* |
| Tuesday | @Jeline | Think-Back Tuesday | Do you want to time-travel? Then join Aunty Air-Clinic as she makes you recall important life events that have happened to you. You may even cry in the end. |
| Wednesday | @ElizabethScarlet, @Jamesub | Wacky Wednesday | We all know what it means when something is wacky right? Come have fun with Scarlet on Wednesdays. |
| Thursday | @Cwen | Curation Thursday | Miss Chinwe sifts through many posts from Clinic-Fm Faithfuls and rewards them with a visit on their blogs. When she visits, @air-clinic also visits with good upvotes. Enjoy! |
| Friday | @Onos | TGIF | Thank God Its Friday Indeed. After the week's hustle and bustle, lets go partying, dancing and sharing fun all around just because its a Friday! |
| Saturday | @Mike4Christ | Purpose-Backed Saturdays | Now is a time to be a little serious. Think about your life and define your direction. What's your purpose in this world? Come answer that on #Clinic-Fm every Saturday! |
| Sunday | @Annieben | Sunday Sauce & Staples (SSS) | SSS is an easy-going show with 100% full VP of life. Annie doesn't fail to show you that side of fun you have never seen before to make your Sunday evenings memorable. |
---
---
Music Keeps Fun At 100%
These shows are also made more fun due to the music that follows. Our radioheads are well versed in the kind of music that will make you turn your heads and shake your body.
We utilize music therapy to heal your soul, make you laugh, teach you lessons and also make you live life to the fullest. The most important attribute is that songs are played according to the situation.
When we want to fall in love, we play James Arthur, Smells like roses. When we want to be happy we play Ed Sheeran Perfect. When we want to cry, we play.... Thats how we roll on #Clinic-Fm!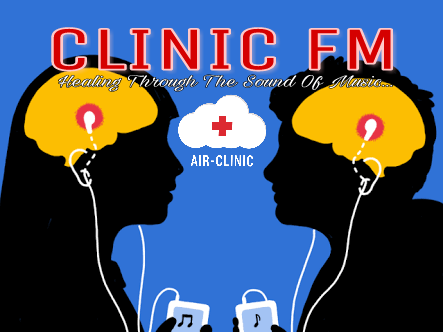 ---
---
New Jingle Now Playable
We have our jingle live on Youtube. That means that you can either play it as a video or scratch it on #Clinic-Fm.
We are grateful to @Jamesub for using his musical talents as a producer to create such a beautiful sweet rhythm for us. Very soon we will go advertise that on Radio because we are proud of Steem & Steemit. We are especially proud of the numerous talents abundant here.
---
---
AIR-CLINIC is here to stay!
We mean business and we are utilizing the creative minds of everyone who is desirous of seeing a better world to create a world-class decentralized hospital.
The beauty of #AIR-CLINIC is that we understand the importance of health-enthusiasts as well as health-experts and clients. We are bringing the cool out of hospitals and making it a much more lovable place to hang around.
Positive vibes all the way!
---
---
Join The Steemit Health Community On Discord!
See Link Here: https://discord.gg/rqded5m