Ice-climbing day 4 - Last day
Unfortunately it's already the last day of the trip, so one last waterfall to climb and today we were not alone. As this waterfall is close to the parking a lot of people do the first part of the climb. Since 2 groups already departed, we started on the right side of the waterfall, climbing a slightly more difficult, but nicer, variant.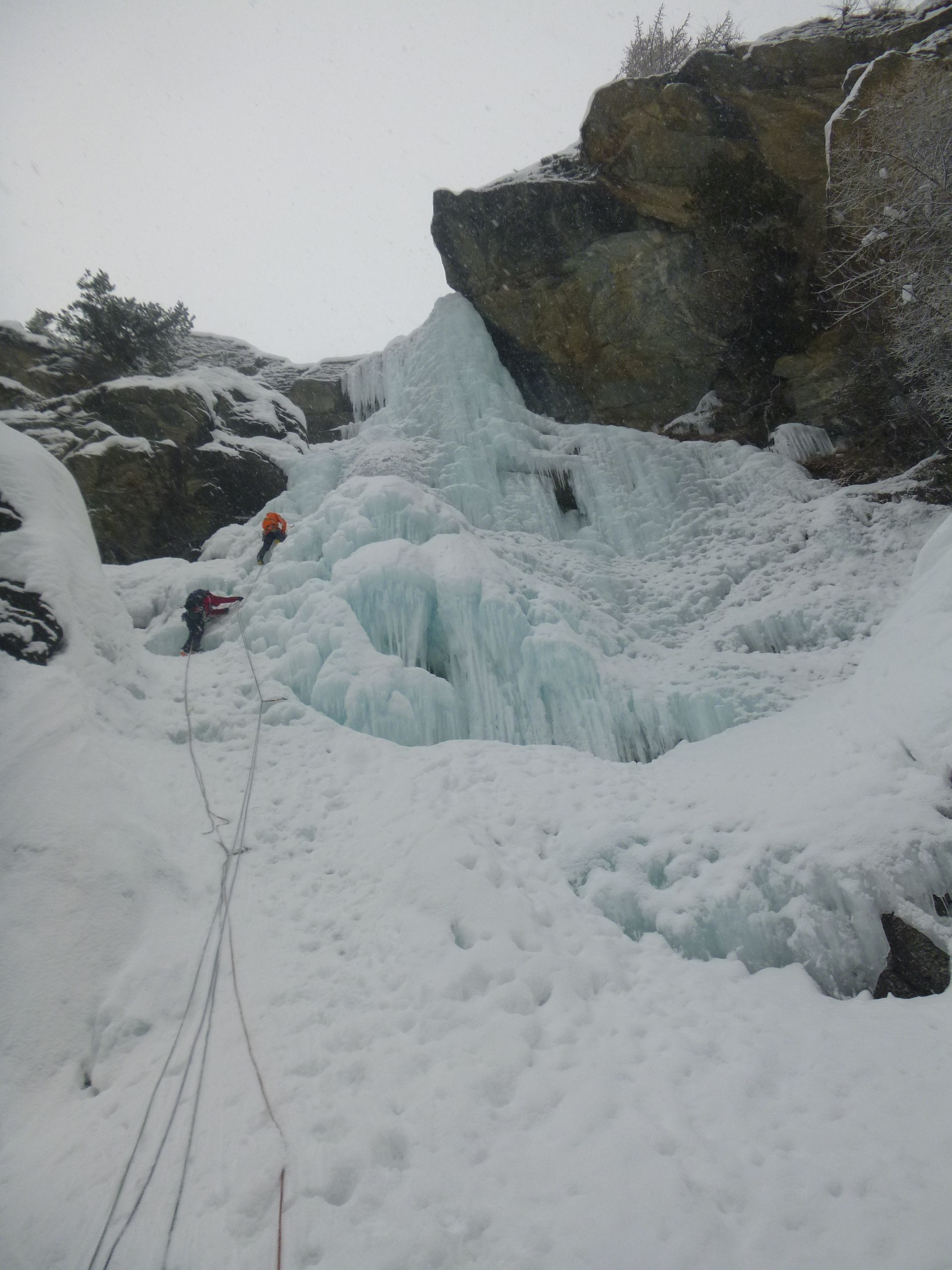 Because a lot of people climbed here already the climbing is easier, you just hook your ice-axe in one of the holes and you can stand on the numerous steps.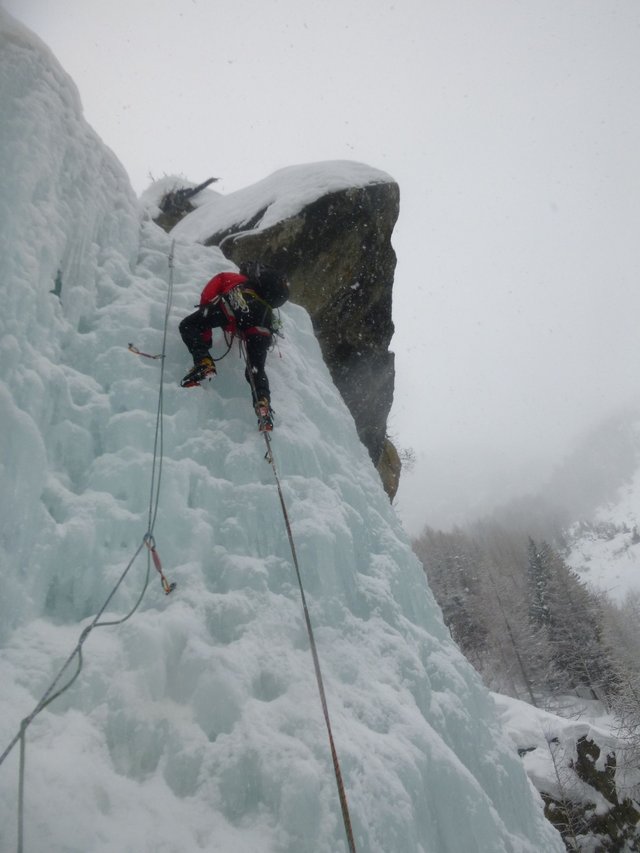 The second part of the waterfall still had climbers in them, luckily we could pass them before the third part.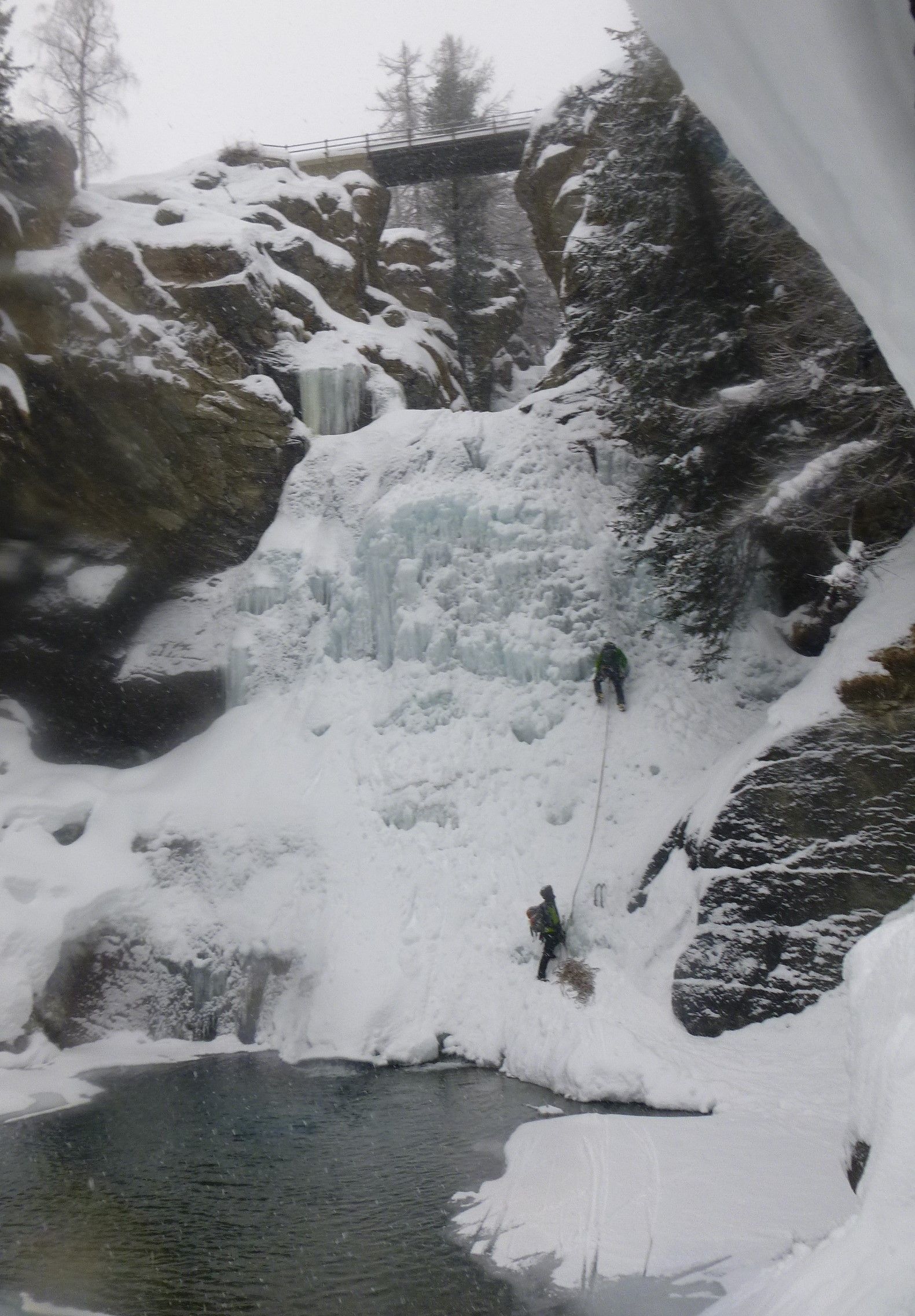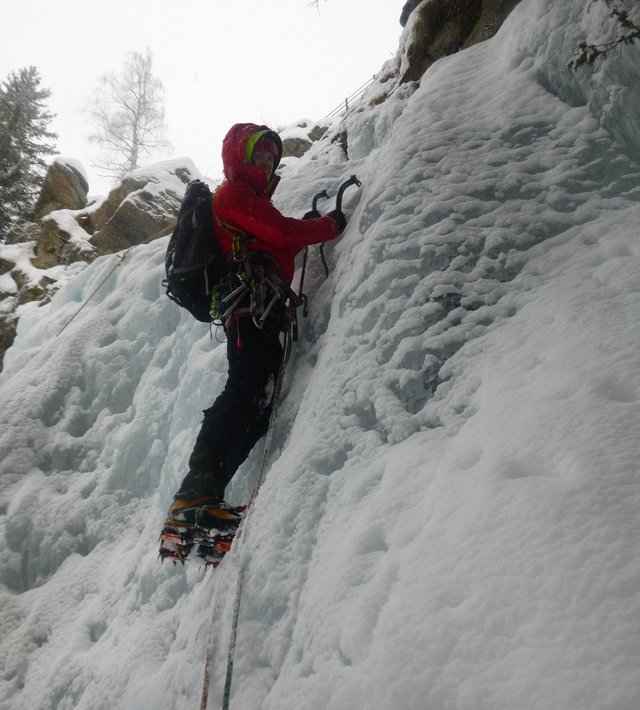 From here we had no-one in front of us, so we could really enjoy being "in the wild". We searched for the steeper, less climbed lines in the falls to have a little bit more fun. It's nice to find your own route and know you can always downclimb a bit and take an easier route if needed.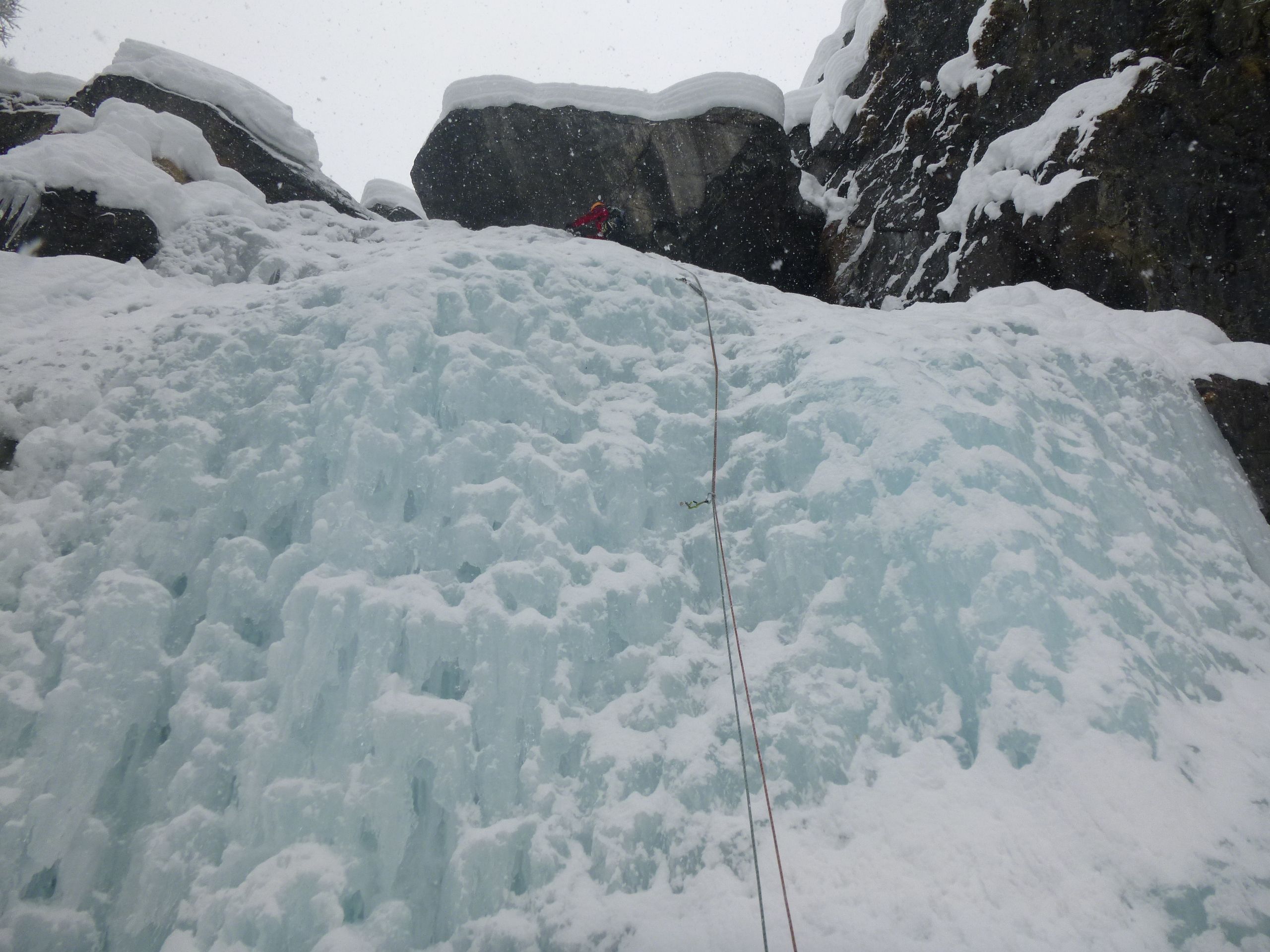 Of course we got our daily dose of fresh snow again. After a couple of days you you accept your fate and are ok with having snow everywhere. Luckily it didn't storm also, so it could have been worse.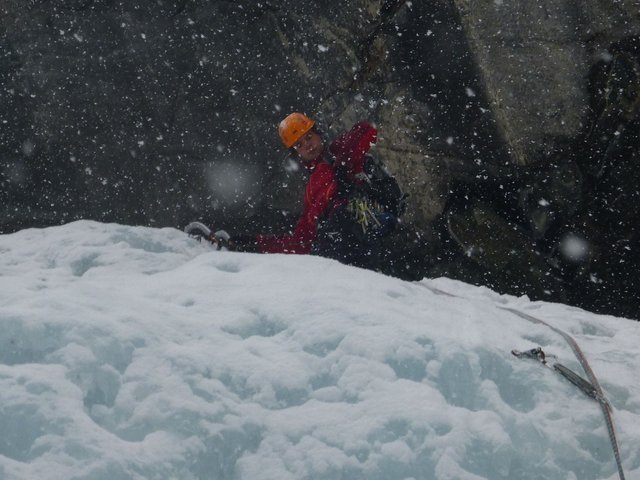 Two more lengths to get to the top. At this point the main difficulties were behind us and we were shoveling snow again.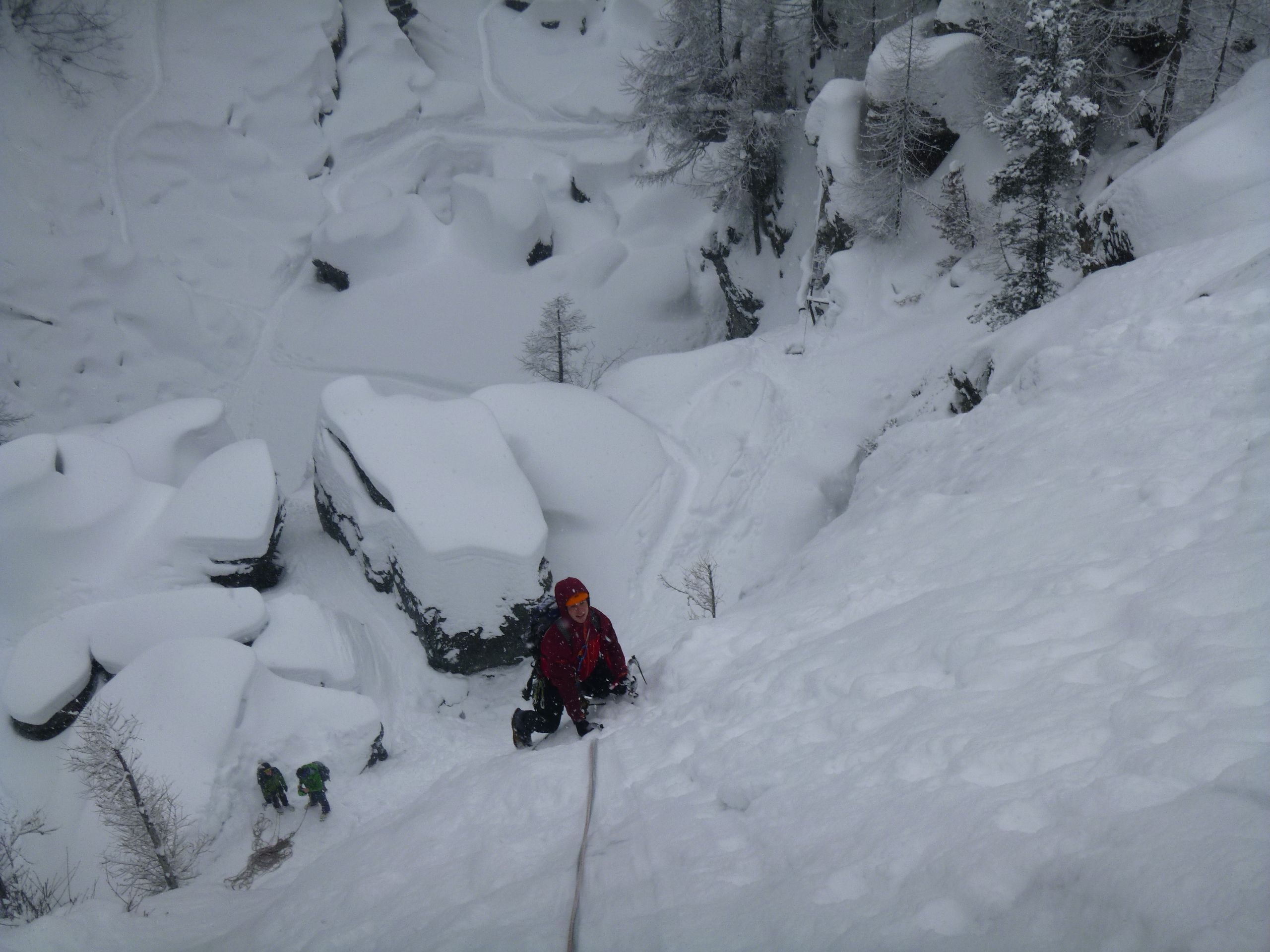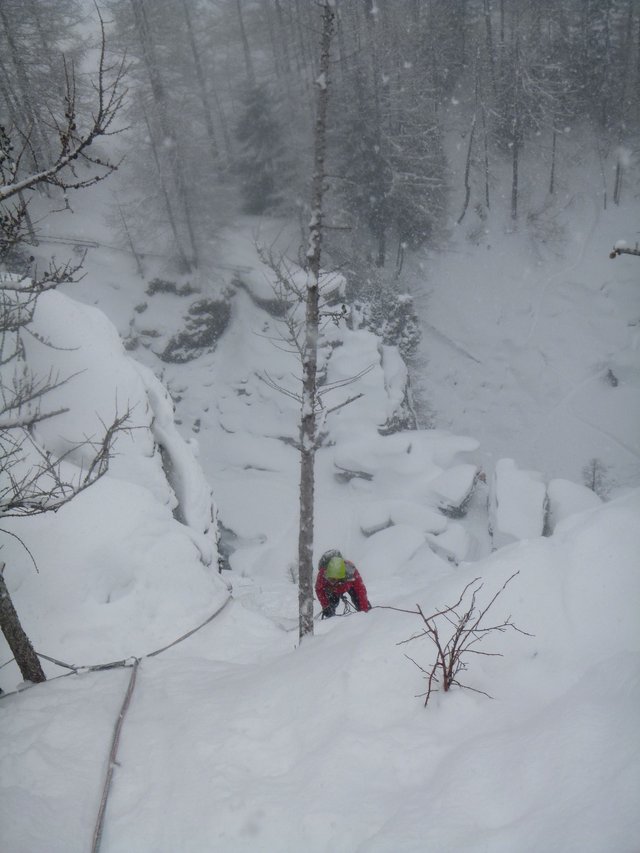 Finally I arrived at the top, from which we could take a small path down leading directly to the car.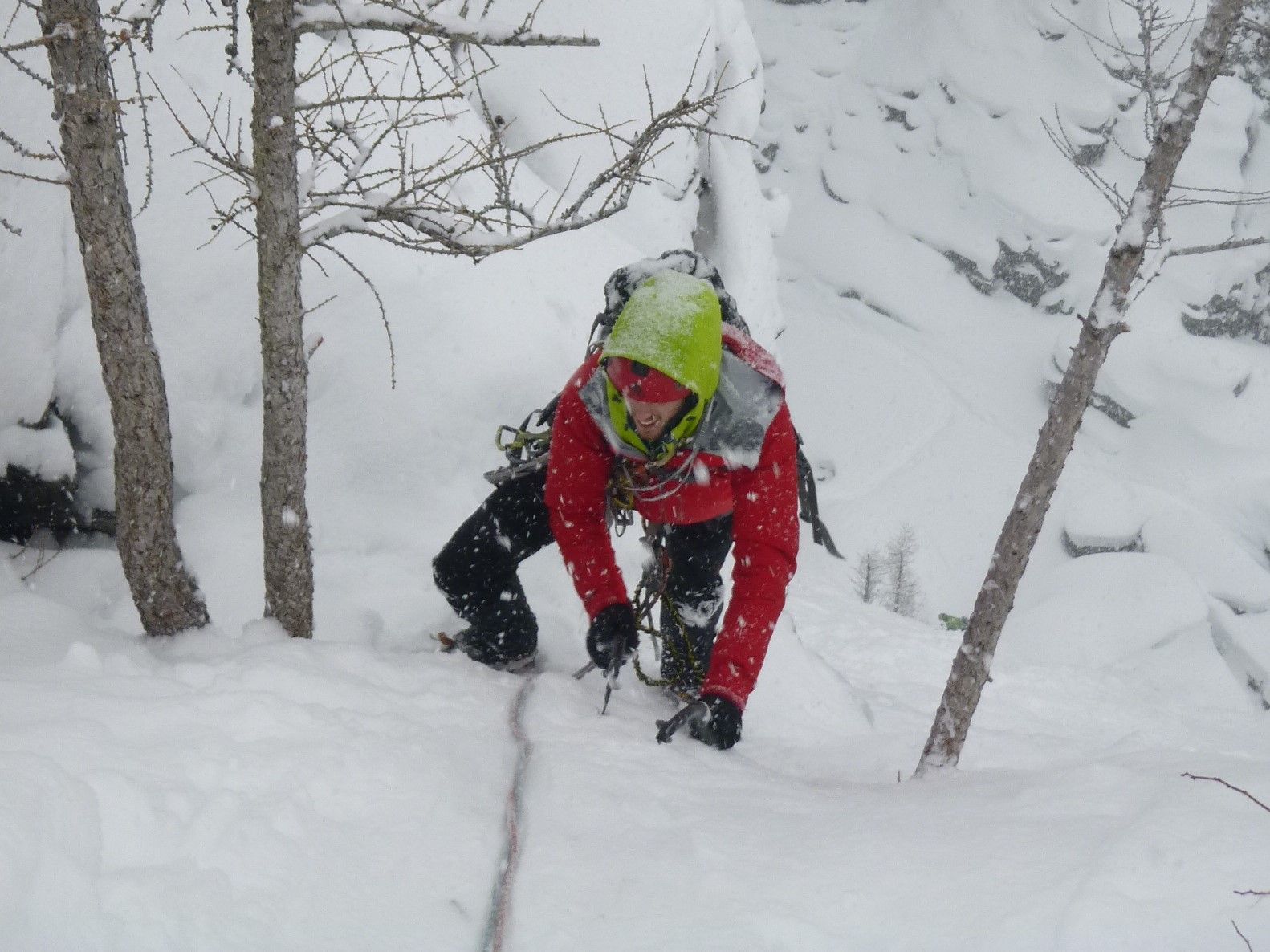 This was the last day of the trip, maybe I will do some more ice-climbing in a couple of weeks. Thank you for reading my posts!