WISTERIA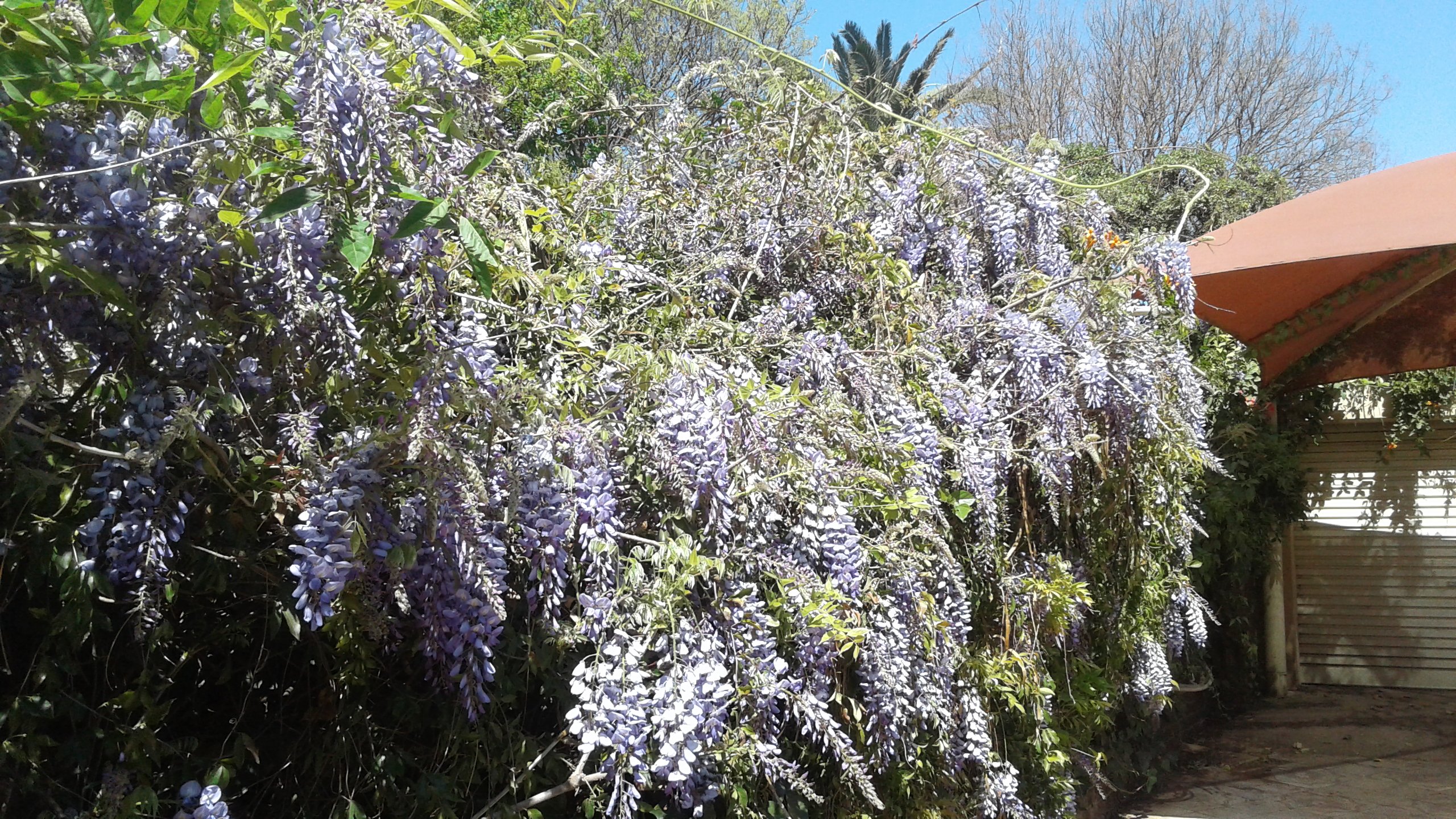 The beautiful pendant-like blooms of these climbers make them a must for your spring garden
They're really a breathtaking sight when in flower in late spring to early summer.
These photographs were taken in my garden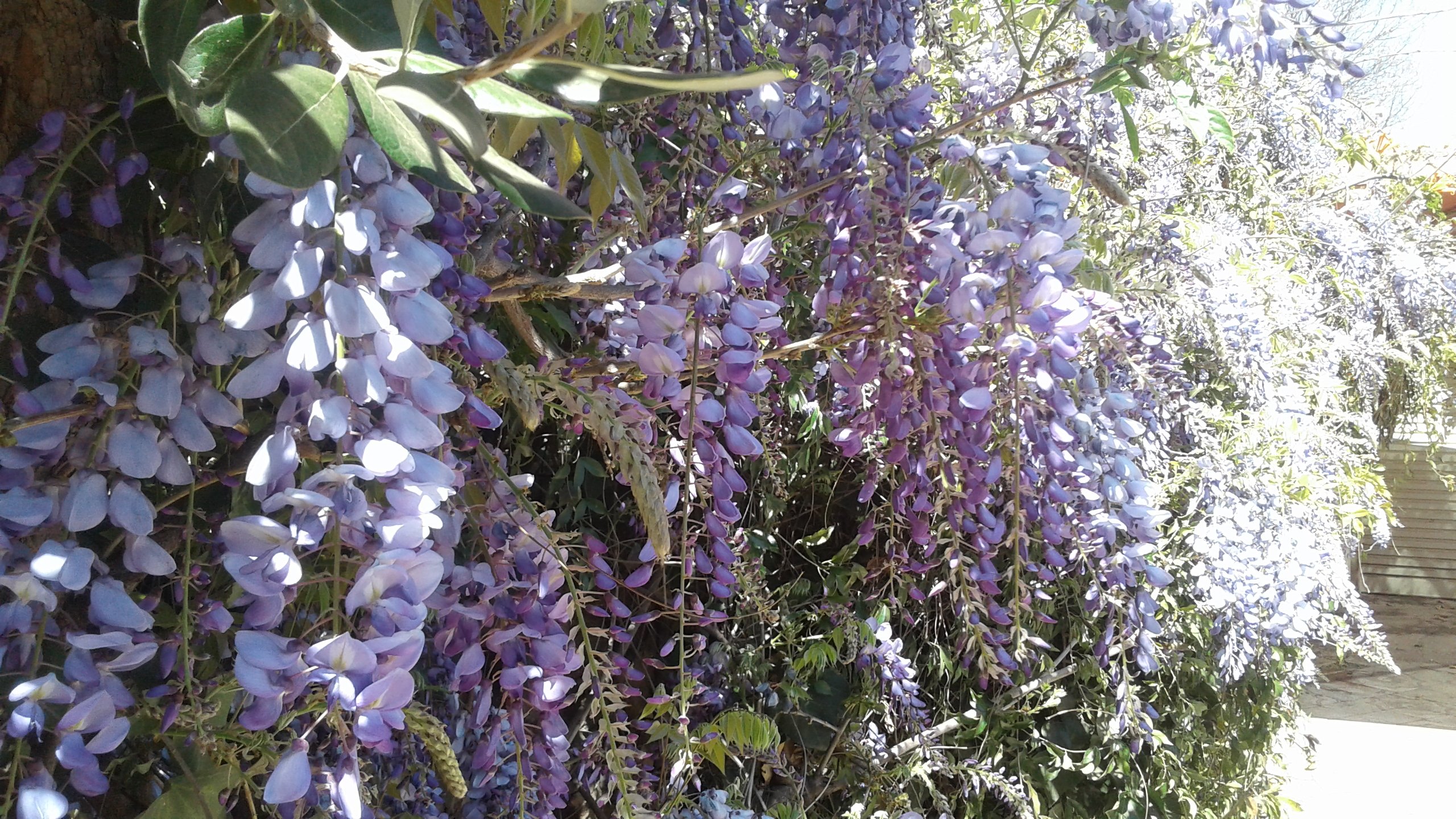 EXTRACT FROM

Wisteria are climbers for all seasons.
In spring or early summer, their bare stems are festooned with masses of pendant-like flower spikes, called racemes, in shades of lavender, bluish-purple, mauve and white.
As the flowers fade, new greeny-bronze leaves emerge, which turn a soft fresh green colour as they mature. In autumn, before the leaves fall, they turn a wonderful golden yellow especially in colder regions.
The velvet seed pods are another attractive feature.
They're very versatile. Allow them to drape themselves over a fence or guide them upwards to cover a garden arbour or arch.
You can also train them as a standard tree or as an espalier on a stone or brick wall.
As they're deciduous and lose their leaves, they let the winter sun shine onto patios, terraces and into the house.
They're long lived and many reach a great age.