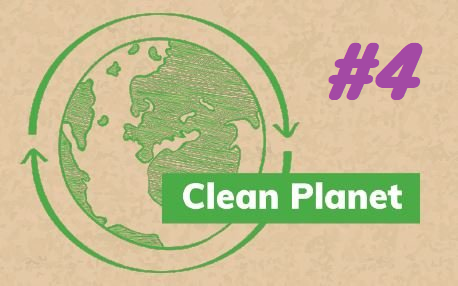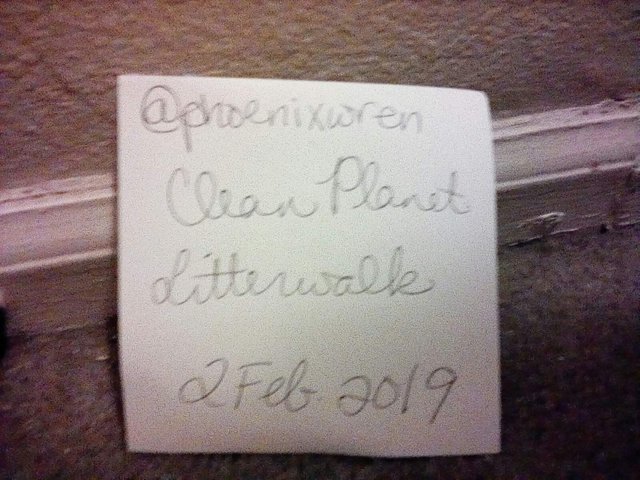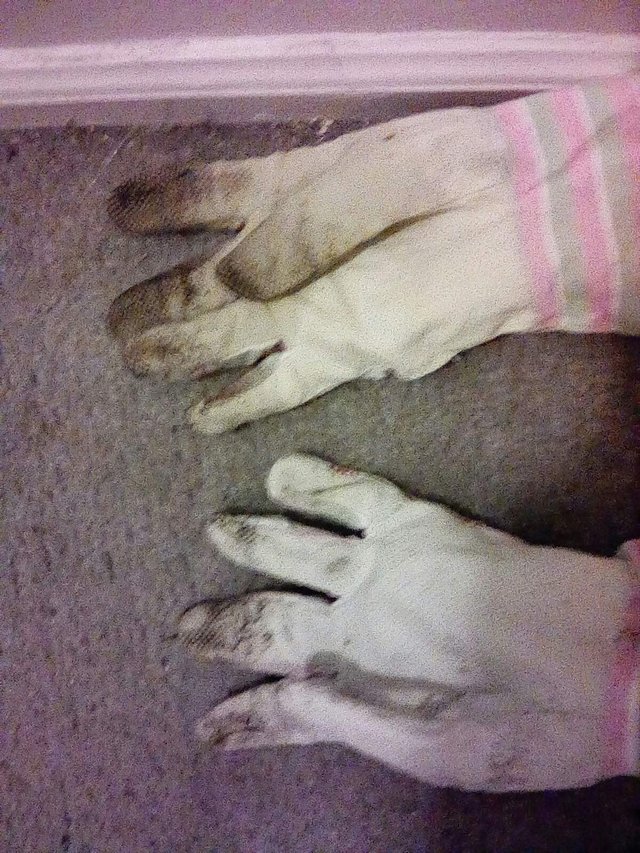 Whoopsie! I laid out my note with the date and my gloves on my bag as I always do heading out, and took a photo, but it didn't take I guess because that photo is not on my phone! Technology has to laugh at me at least once, so here's the note and my soaked through work gloves. It's all melting snow out there, so they got quite wet!
Welcome to my 4th #cleanplanet / 9th #litterwalk!
It's a beautiful day, and I'm feeling fine, so I thought it was a good opportunity to do a day-after-Imbolc service for our Earth Mother Danu.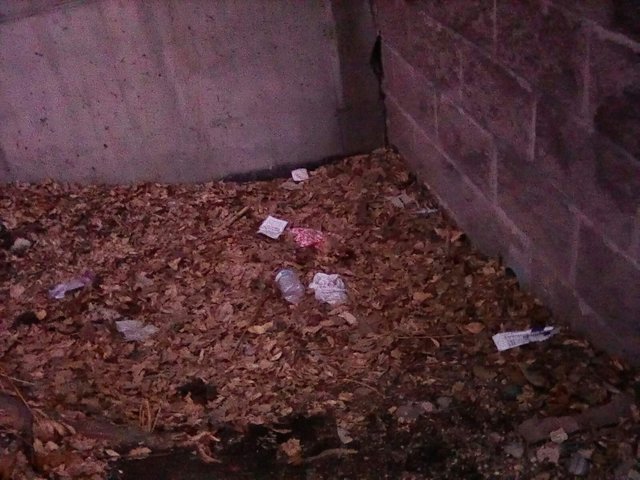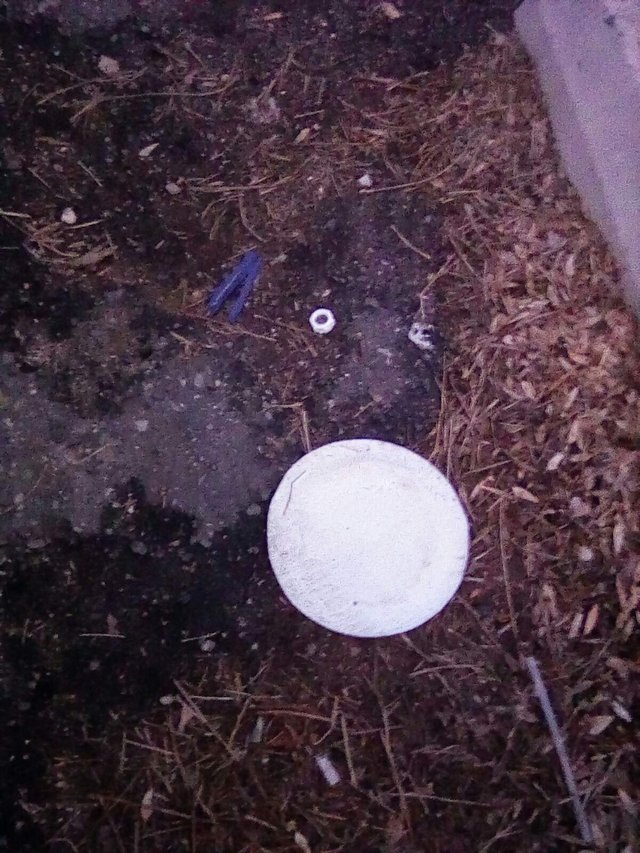 And I could see this mess from my balcony, so it was time for a pickup.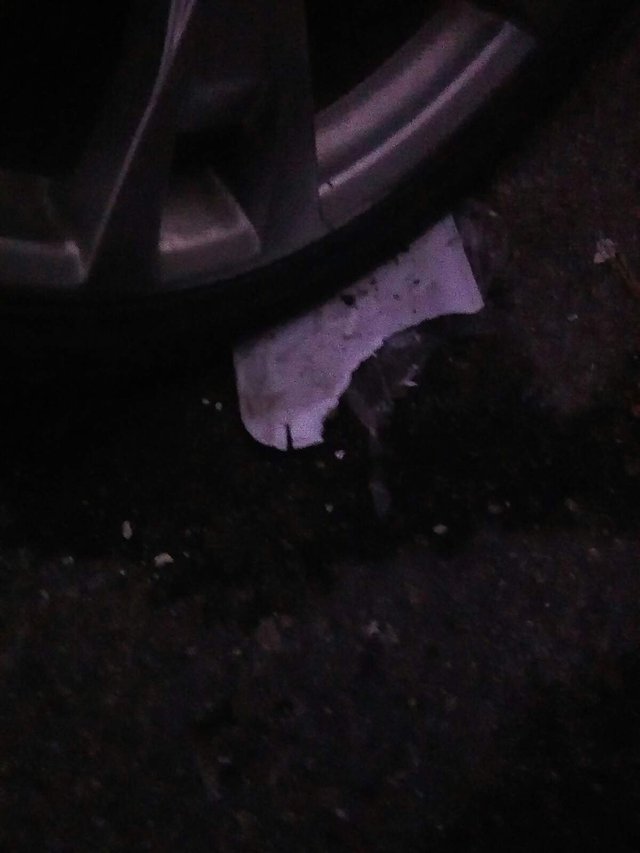 Twice I was stymied from picking up some trash because people were parked on it. At least it won't blow away, I guess?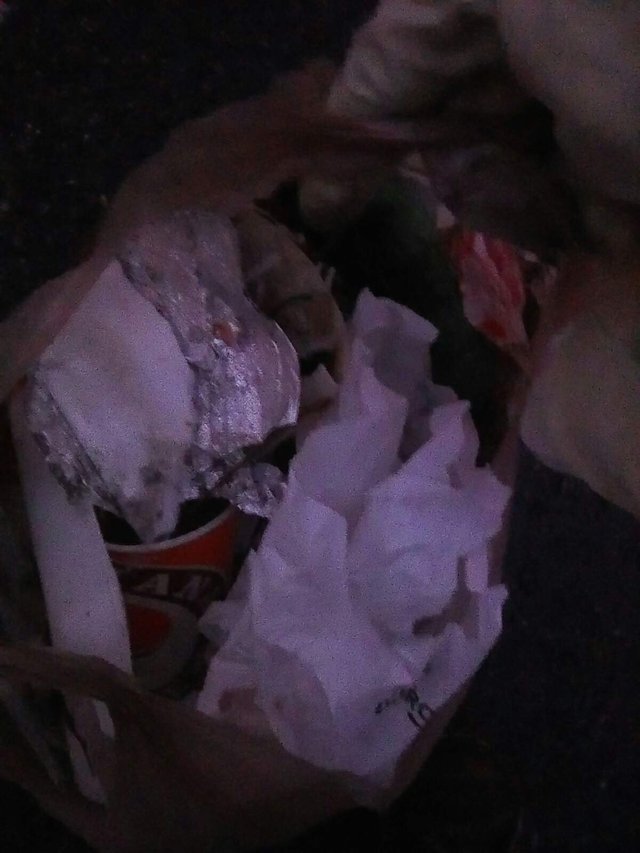 This much was just from doing 3/4 of the parking lot outside my building. It doesn't belong to my building, it used to belong to the hospital and now the construction company from down the street. I know this because now I keep finding earplugs, packages for "helmet comforters," and repeats of the same brand of water bottle (obviously provided on the job site). I'm so annoyed by this. It's bad enough the gentrifiers gotta come in here pricing people out of the neighborhood with their "luxury" condos and apartments no one can afford, but the workers gotta disrespect us, too? I'm less annoyed by the crack pipes and tourniquets. At least I'd say it's a fair guess if you're shooting up in a wet alley, your life is already pretty hard, I'm not gonna bitch. But don't come in here for your well paid work and fuck up the joint. Grr.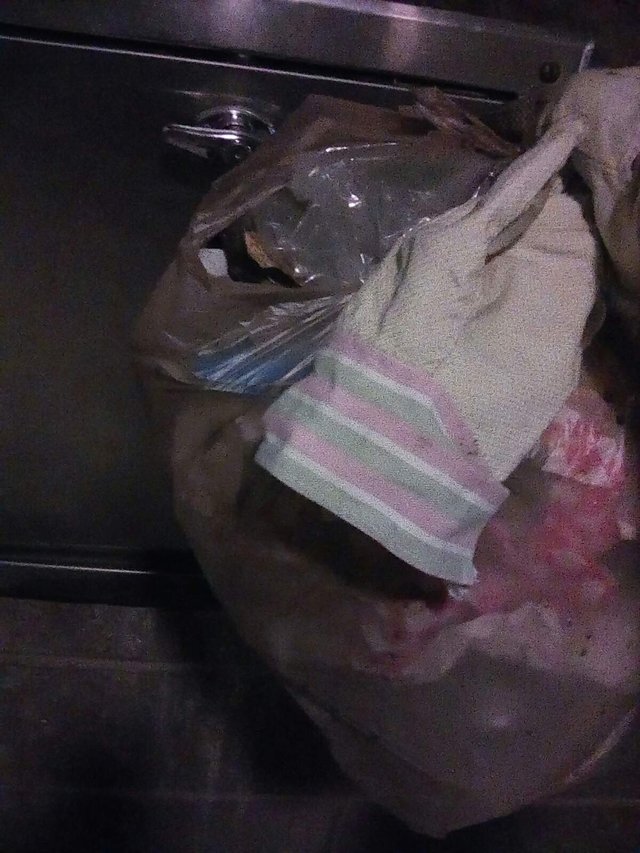 Sorry the photos are a bit dark, I was once again racing against the dusk, lol. But here is the full bag going in my building's trash chute!
Hope y'all had a good Imbolc, Steemians! Happy litterwalking!

Posted using Partiko Android