It's that time of year again, the freaks and magical creatures from around the state and around the world are making their way to the Long Tom River near Vanita Oregon for the Country Fair.
The Oregon Country Fair is a massive art, music and culture festival which is entering it's 50th year.
This year the headliner us Bob Weir, a former member of the Grateful dead and a local hero. This festival typically doesn't draw such big names, as they don't offer the sort of pay that genuine artist deserve. Yet the OCF consistency draws good headliners and a cast of characters seldom seen all together outside of say burning man.
The people of OCF fancy themselves "fair family" which lends it's self to some very clickish high school behavior, I refer to it as the Hippie mafia, because it really is a who you know type of system that gives privilelge to a certain few and actually locks the poor outside of the gates.
There has been a massive De-evolution where inclusiveness is concerned. This fair is an extension of the class war which has been a part of the USA since it's so called founding. More on that some other time.
The need for festivals and forms of escape is clear in today's culture. We cannot face our collective evils, be it war, concentration camps, or the environmental destruction wrecked by our consumer ways. These sorts of events allow the people to escape their daily lives and have an experience outside of the socially acceptable fascism we currently accept.
So, put on your fancy hats, let your hair down, and be sure to put on some sun screen, then GET YOUR TICKET, and head out to the Oregon Country Fair.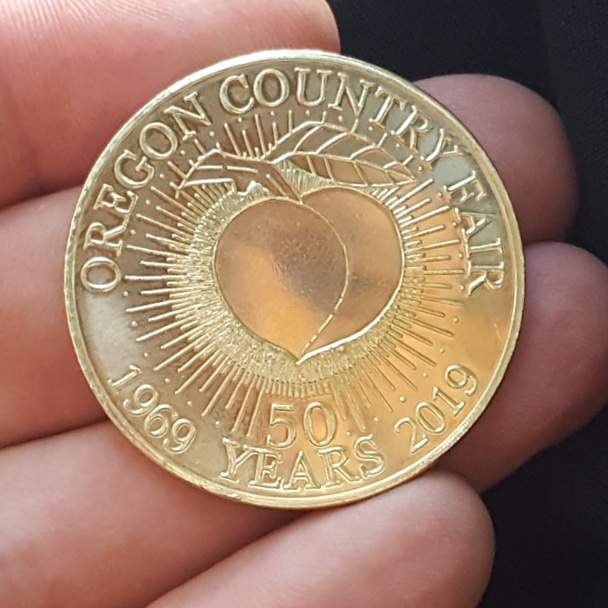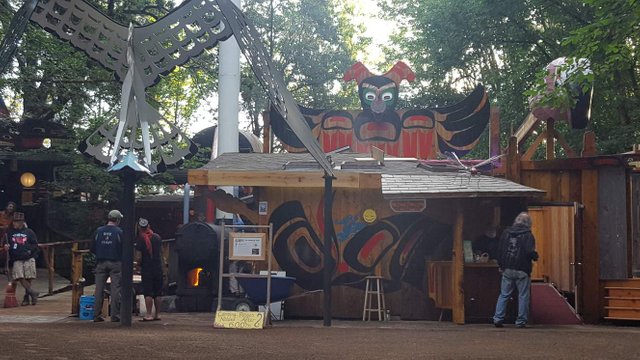 Posted using Partiko Android