Michael Schütz, Dance with me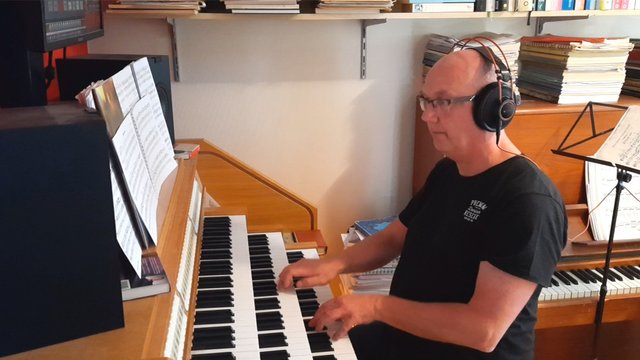 Though I am thoroughly a classical music guy (with Baroque music as main interest) sometimes it is nice to venture into unknown territory.
Michael Schütz is a German organist and composer who combines popmusic with the organ and it's use in liturgical service. The result can be quit nice, though difficult to play (for me).
In "Dance with me" Schütz uses elements of Klezmer music. The right hand plays a typical Klexmer melody, the feet plays the bass and the left hand plays off-beat chords. As a former pianist, I'm used to play off beat chord with the right hand. Playing them with the left hand proofs to be quite tricky.