Good evening everyone! It has been a very long while since I last posted anything serious. I apologize for my extended absence, but life seems to be getting busier by the week. I have been composing though, and keeping up with the news in regards to Steemit. Today, I have decided to upload a composition which I composed a majority of on May 7th. This is a work which I did not intend to publish, even after completing it. What changed my mind was some of the reactions I got when showing it to some of the people within my life. Here is the composition, after it, I will provide some of this piece's background - both technical and anecdotal.
I will say, I have been composing a lot recently. But, I have been choosing not to upload a lot of my work because it is either (a) not quality work in my opinion, (b) unfinished or in a fragmented state, or (c) literally composed as joke music for some of my friends to laugh at. I will describe how I came to write this:
One day, almost exactly a month ago, I got bored at drama club (due to the fact that I wasn't doing anything that day). I was sitting with some friends, but I got some experimental ideas. I proceeded to ignore them in order to write this (hence the dedication). I will state that this piece was originally called "Theater with Blank and Blank." I made this the title so I'd understand when I wrote it someday (because I didn't intend to use it for anything). When I decided to share it, I changed the name in order to protect the two peoples' identities.
In regards to what is going on compositionally within this, it is much more experimental than anything I have written thus far. Recently, I have been focusing on the one criticism which I receive whenever I show anyone distinguished my compositions which is "You need your own style. This is a style study." They then proceed to discuss how I need to leave the ideals of the 19th century for the ideals of the 20th century in developing my style. My train of thinking is that I should decide which ideals I enjoy most and incorporate them into MY music. What I enjoy happens to be largely those of the 19th century. Yes, I intend to study (and have been studying) 20th century composers (and I take what I like), but I feel I should decide how I wish to incorporate what I learn into MY music. So, I have been trying to compose, maintaining the ideals which I love, but in new ways. This is an early attempt at that.
Analysis
Form
First of all, I will address form. I would say the form of this piece is pretty straight forward. I kind of felt like I was writing a scherzo - trio kind of thing as I wrote it. Overall, if I were formally analyzing it, I'd probably say that it is a really weird form of rounded binary in which the A section (scherzo) is really comprised of two sections and the B section (trio) is also really comprised of two sections. However, in both sections, the material stems from the same central ideas (A section being the quarter eighth half step thing; B section being the staccato slur slur slur thing; both of which I describe later in more detail [which is still really vague]). Also, there's a coda. I would also point out the contrast between the two sections (both in key and in time signatures) this is an idea I have been playing with recently in my experimental music.
Design
Within this piece, I tried to fully develop the ideas which I presented. For instance, the figure presented in the beginning of a quarter followed by an eighth a half step lower, or the figure presented in the trio section, which was a staccato eight followed by two eighths and a quarter slurred. I also tried to place an emphasis on the contrapuntal relationship between the voices, though I will admit that there are some points where I openly utilize parallel fifths (though it is going to a German 6th, so it is precedented). I also placed an emphasis on Bb major (by making it the key of the trio). I got to B flat by using the German 6th of A as a kind of pivot chord (spelling the D sharp as an E-flat, and therefore changing its tendencies within the chord). I am not sure if this has been done before, but I thought it was a cool idea. The second time through I actually used this original tonicization of Bb in order to prepare it as a neopolitan sixth which I (of course) used as a predominant for the final cadence, offering a sense of completion (to my mind at least). I try to imagine that this focus on the flat key of scale degree II is unique. But, what do I know?
Conclusion
Thank you to everyone for taking the time to read this unimportant post (in the grand scheme of things). I was still given criticism that it still sounds like a style study. But, as I have begun to think, your style emerges from the criticisms you choose to ignore (after understanding them in entirety). I can't deny that this piece uses 19th century ideals, but I do strongly want to see how far I can take this concept. Who knows? Also, my theory teacher really seemed to like the ideas I presented within this piece, so that is a plus. Thanks again for your precious time! Here's to another summer of Steeming ahead!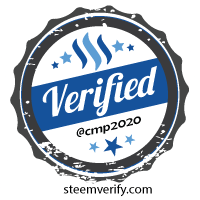 Also remember to check for: My weekly 7 post, As well as my composer birthday posts (Note) In order to encourage meaningful feedback on the platform, I will check comment trails of users who leave superficial comments (ie "Awesome post," or "Upvoted.") and will mute any users who exhibit a pattern of leaving "spammy" comments.