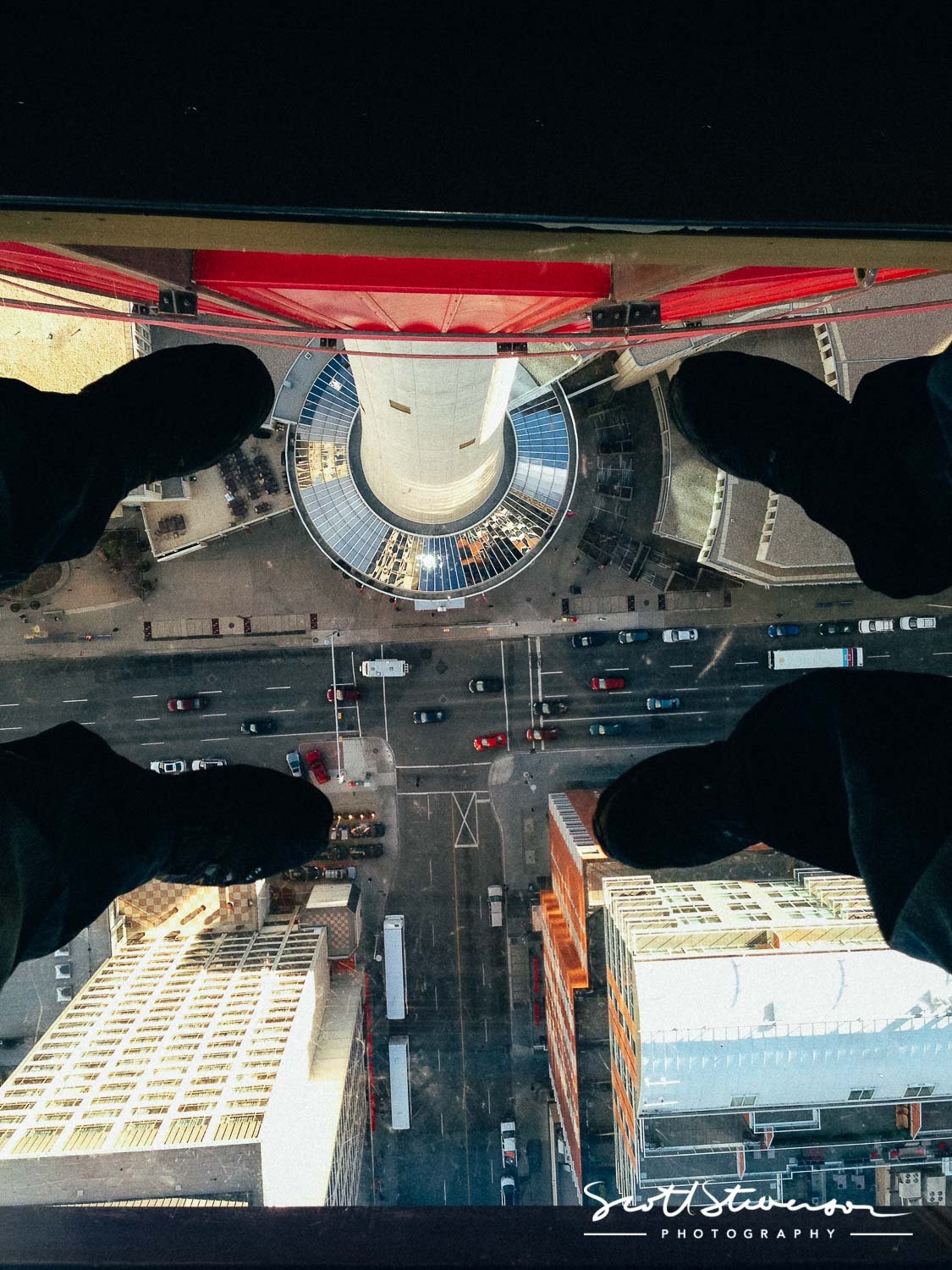 Perspective is everything, glass floors and glass ceilings. Reaching to heights you never thought you'd go. Exploring places that you only dreamed of seeing. I started my photography journey underwater I had never really shot a camera on land before I started shooting underwater. I love everything about underwater image making, the challenge, the equipment and the feel but I'm learning every day and challenging myself more and more to embrace the above water world. This images is one of those embracing the challenge. I'm very, very afraid of height and standing on this glass floor in the Calgary Tower was a barrier down. One more challenge over come.
What next? More diving, more images and more challenges.
Enjoy each and every day and happy adventuring all of you.
Scott
For more images and stories - http://www.scottstevensonphotography.ca/