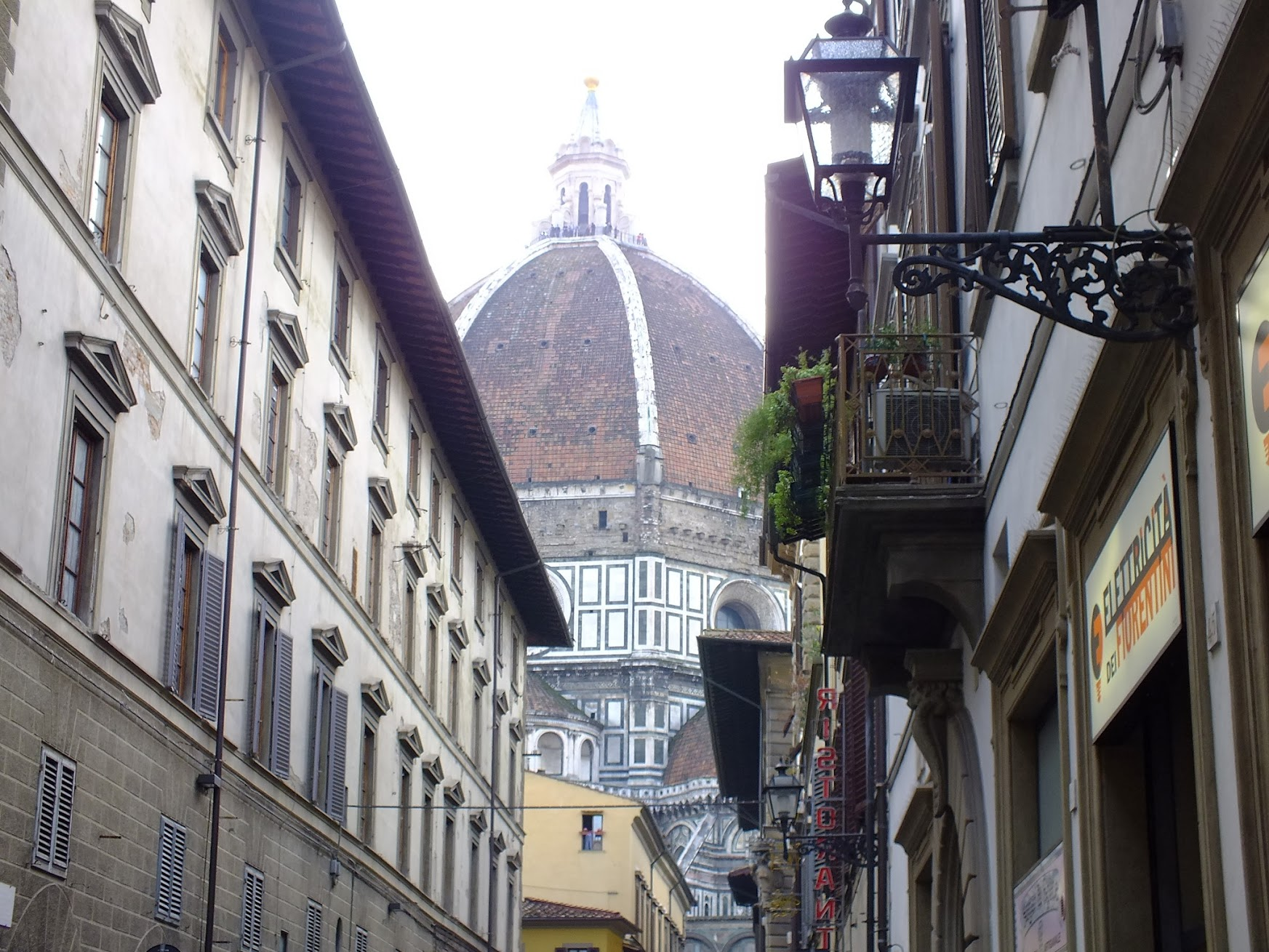 Santa Maria del Fiore – the Duomo, or The Cathedral of Florence is set in the heart of Florence and everybody knows its enormous dome designed by genius Brunelleschi. Its sheer size was typical of Florentine determination to lead in all things, and to this day, no other building stands taller in the city. The Baptistery with its celebrated doors is one of Florence's oldest buildings, dating perhaps to the 4th century.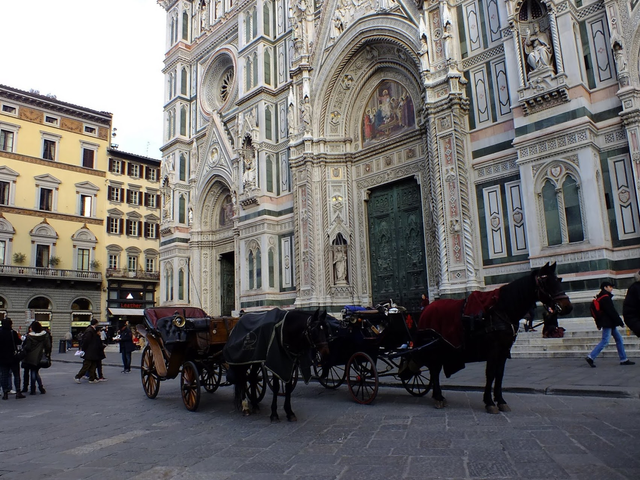 Gifted Giotto designed the Campanile in 1334 but it was completed in only in 1359.
Campanile is 85 m tall . It is clad in white, green and pink Tuscan marble. Brunelleschi's revolutionary achievement was to build the largest dome of its time without scaffolding.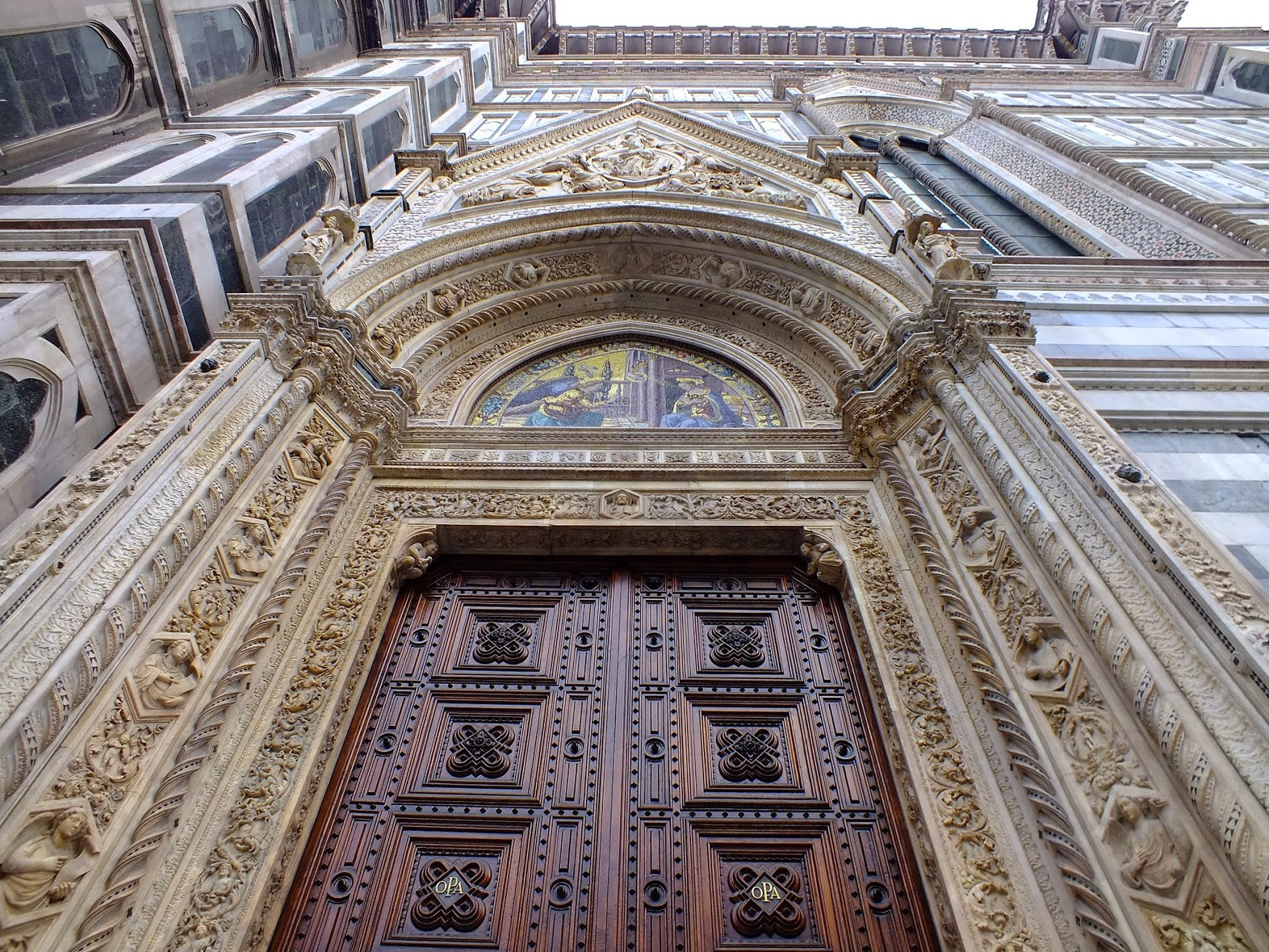 Joseph Brodskey, Russian poet called the Cathedral of Florence "Duomo in pyjamas".