Ulnar artery ligation and Allen's test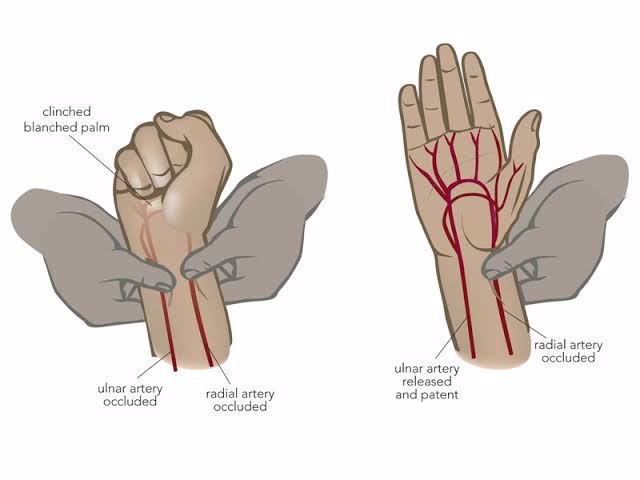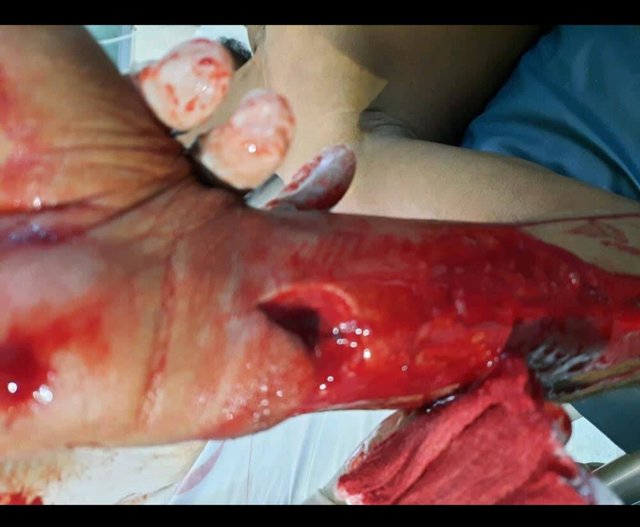 A 16 years old boy came in ED with cut injury in left wrist joint and severe bleeding..
Evaluation:
After I saw this boy immediately IV line established with Hartman fluid.
Immediate management:
Emergency OT manage and ligation of ulnar artery was done under local anesthesia.After ligation we perform modified Allen's test.We see blood supply of hand is secure so closed skin in layer and layer.
Diagnosis:
After operation, patient was send to radiology department for X-ray wrist joint both view for any fracture or dislocation.After x ray we found dislocation and patient send to Orthopedics department for further management.
Allen's test:
Blood Supply of hand is so important.if we any procedure in either radial artery or ulnar artery at first we identify blood supply of hand is adequate.
Allen's test,at first we oculate both ulnar and radial artery then strongly grip of hand,after 30second opposite to procedure arterial ovulation is removed if hand is red after occulation Allen's test is positive.
Importance:
The Allen test is used to assess collateral blood flow to the hands, generally in preparation for a procedure that has the potential to disrupt blood flow in either the radial or the ulnar artery. These procedures include arterial puncture or cannulation and the harvest of the artery alone or as part of a forearm flap. A negative Allen test means that the patient likely does not have an adequate dual blood supply to the hand, which may present a contraindication to the planned procedure or at least suggest that further evaluation is necessary. This activity reviews the Allen test technique and discusses the interprofessional team's role in applying this maneuver to improve patient outcomes.
Objectives:
Identify the vessels evaluated by the Allen test.
Describe the indications for performing the Allen test.
Outline the technique for performing the Allen test.
Summarize interprofessional team strategies for improving communication in regards to the significance of a negative Allen test.