Backstage of of FEATURE film / Night scene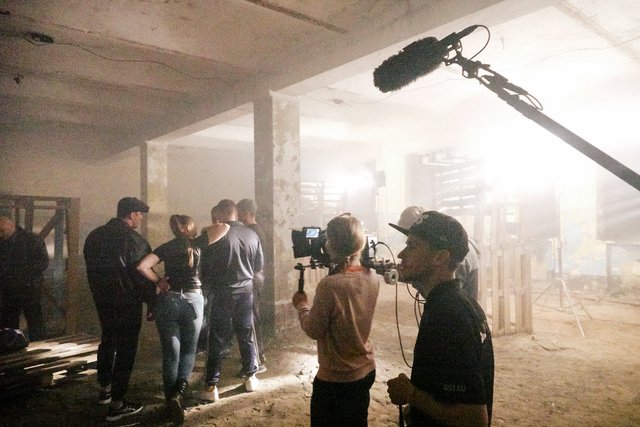 Hello steemit!
I was filming night scene of feature film as Director of photography. Would like to share with you this experience.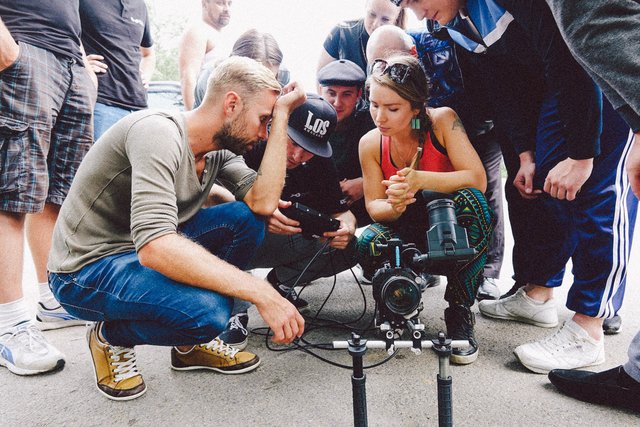 It was very long day. Because we started to film around lunch time. And we finished around 7.30 A.M.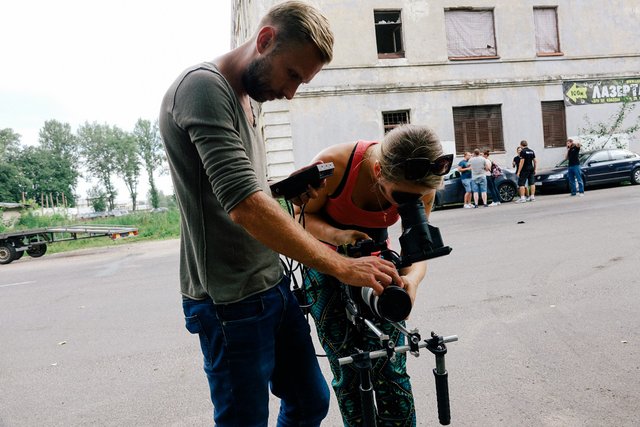 The scene was about our gangsters . They robbed the bank, took a hostage and were arriving to abandoned building to hide.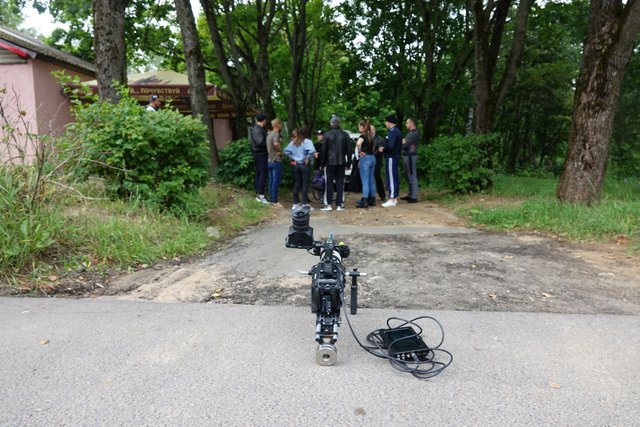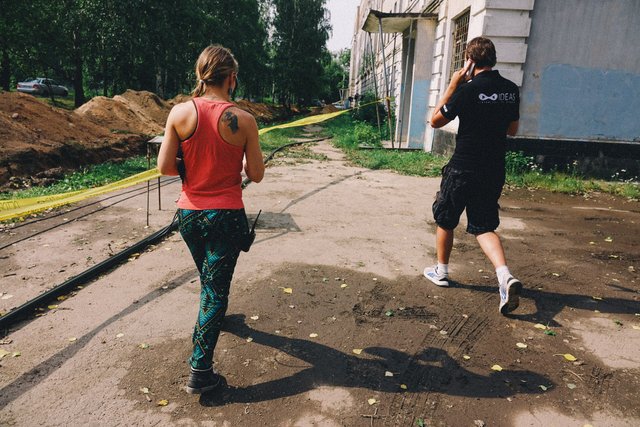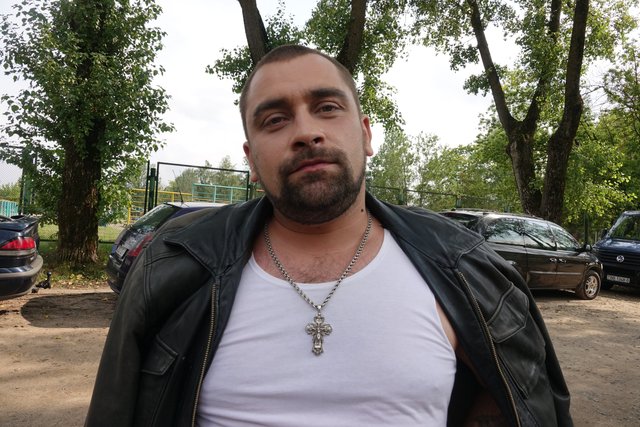 Day scene wasn't difficult. Because we were using day light. And it saved a lot of time and budget as well.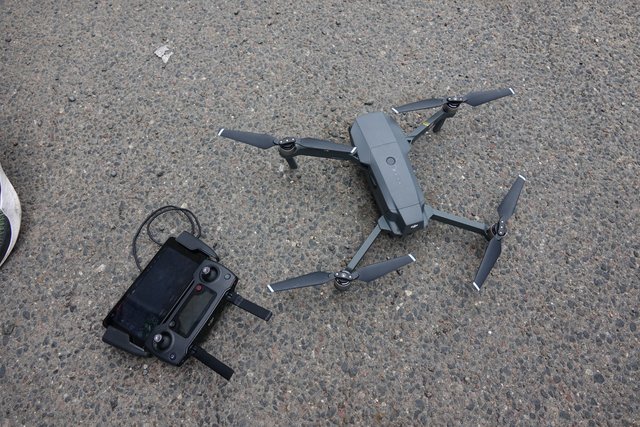 Few shots we did from drone.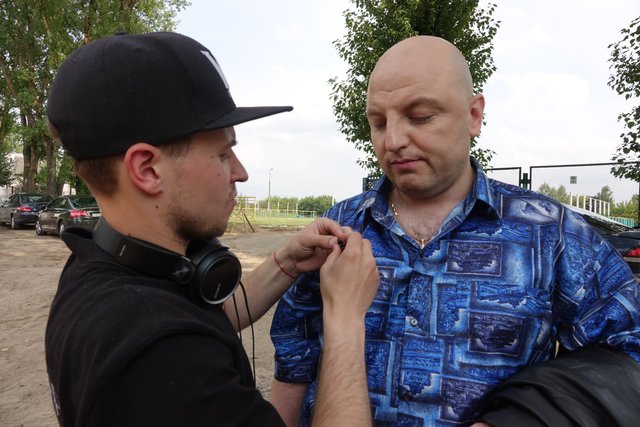 Here director is setting up the microphone on our main gangster.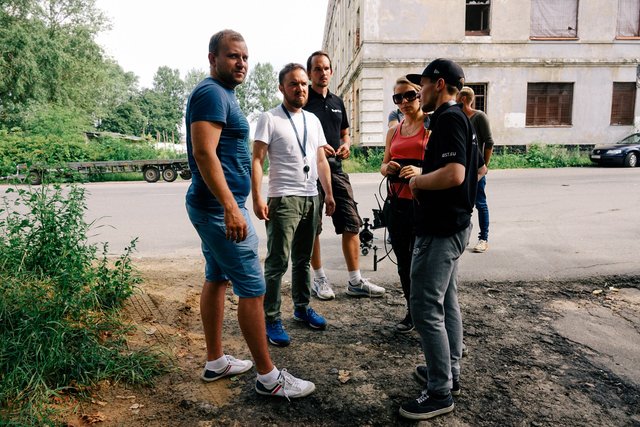 Discussing with team our day scene.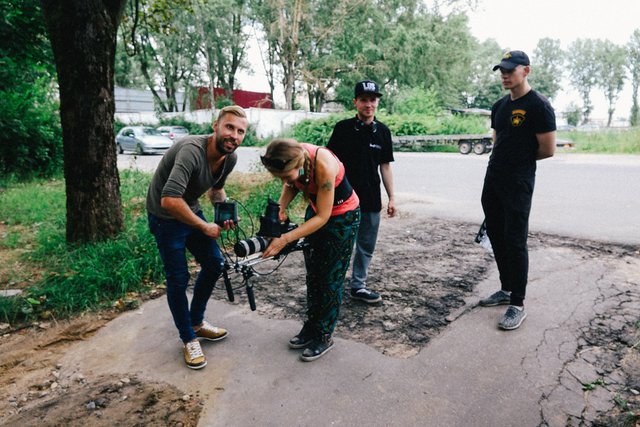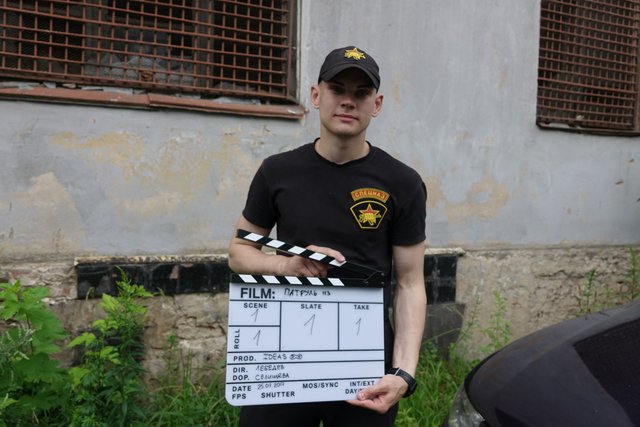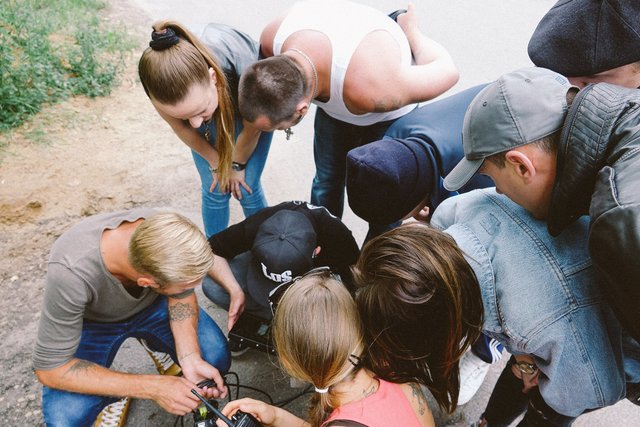 Day scene we finished. Checking shots on display with our team.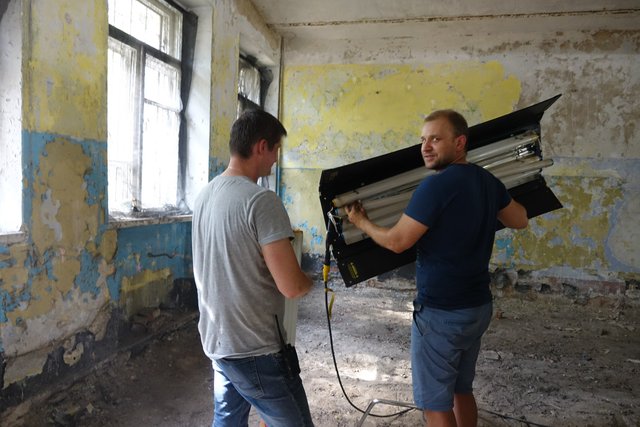 Now time to get ready for night scene. First - we need to install the light. It usually takes long. Because as I said we were filming at abandoned building. And there was no electricity connection. So, we had to take a few very powerful generators. And install them outside the building. Otherwise it will make a lot of noise and we will not be able to record any good sound.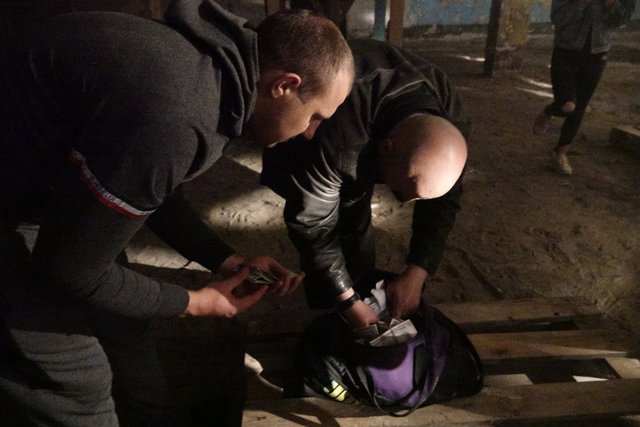 Preparing stolen money for the scene.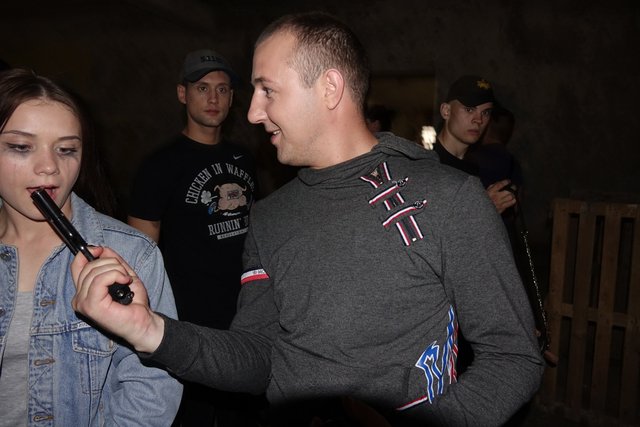 Got a real gun for this night.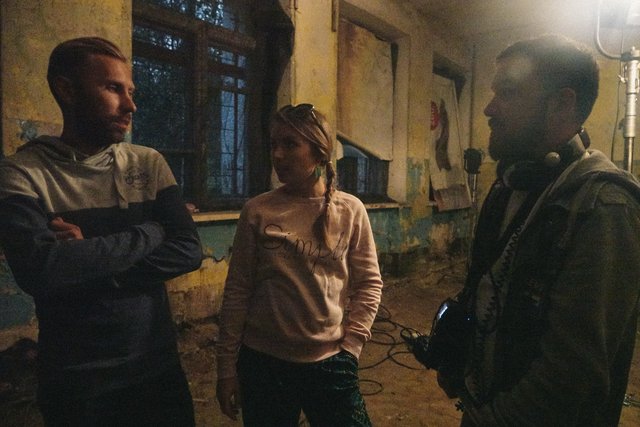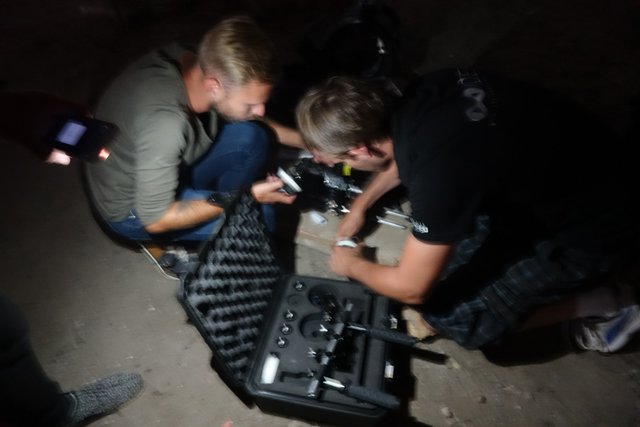 Setting up follow-focus.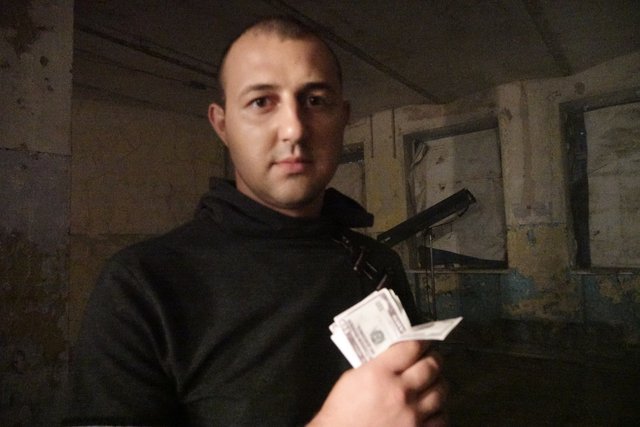 One of our gangsters still keeping the stolen money.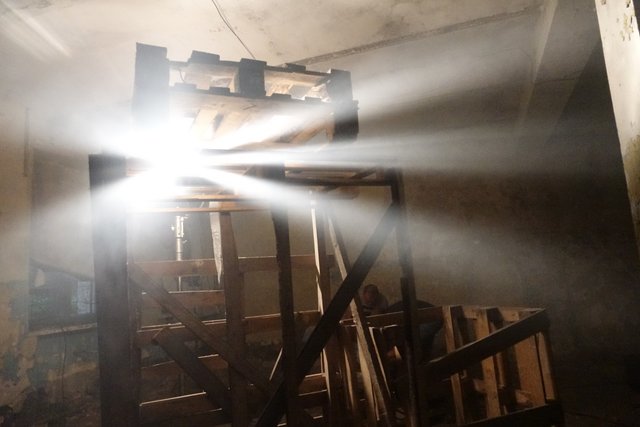 Light already installed finally.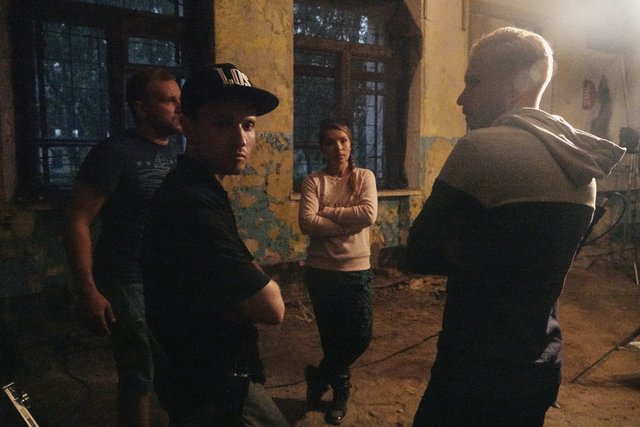 Last preparations before we will start to film.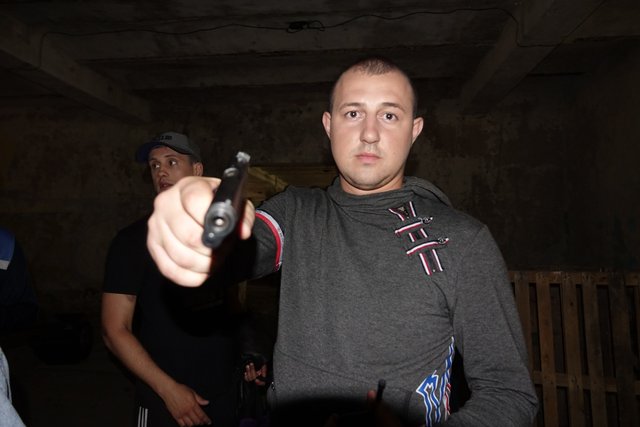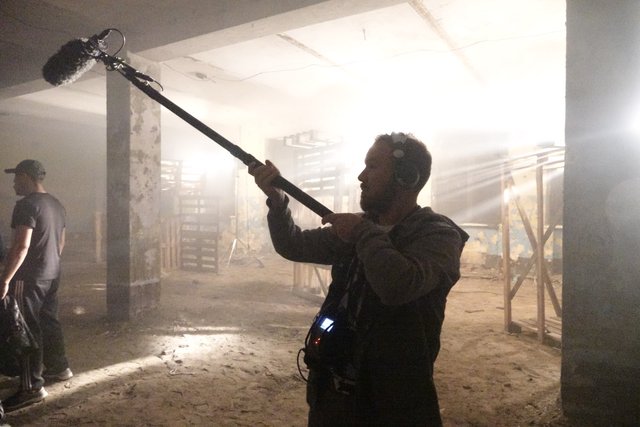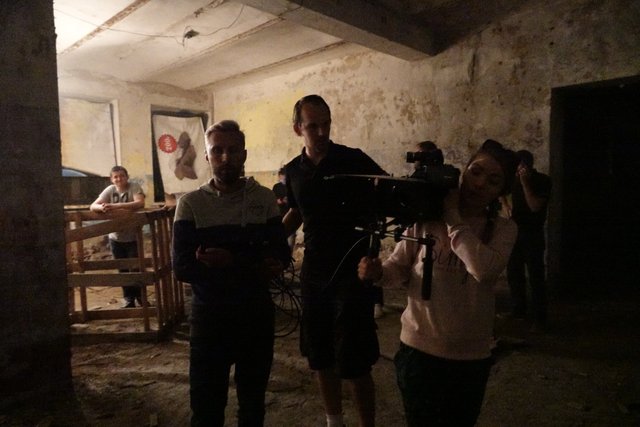 To make a special atmosphere we made some smoke ( by using smoke machine )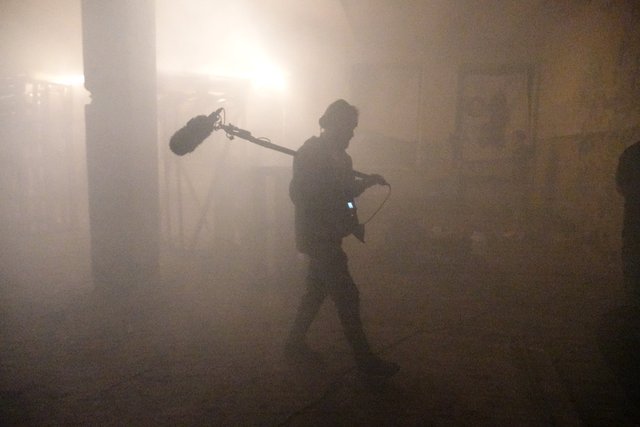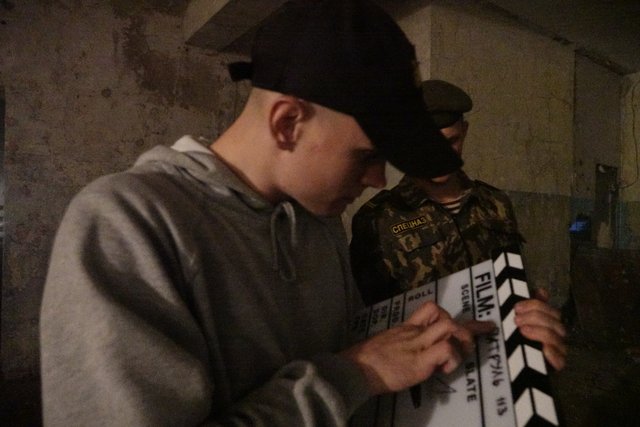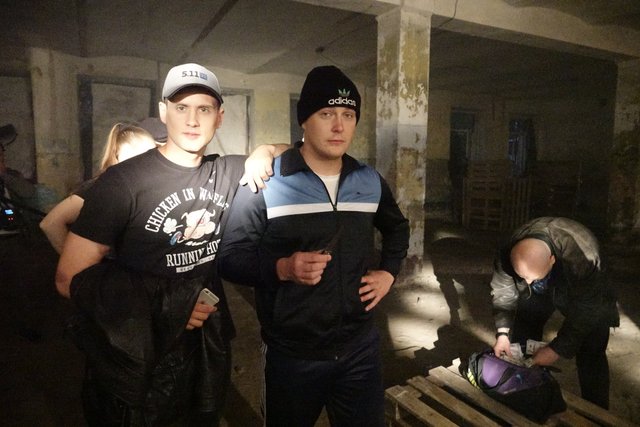 Our gangsters. They looks very realistic.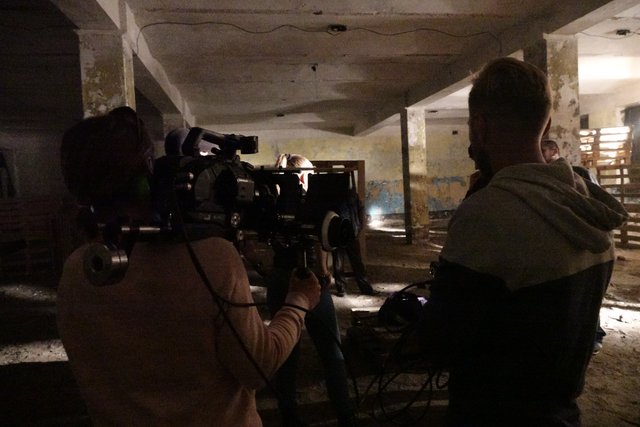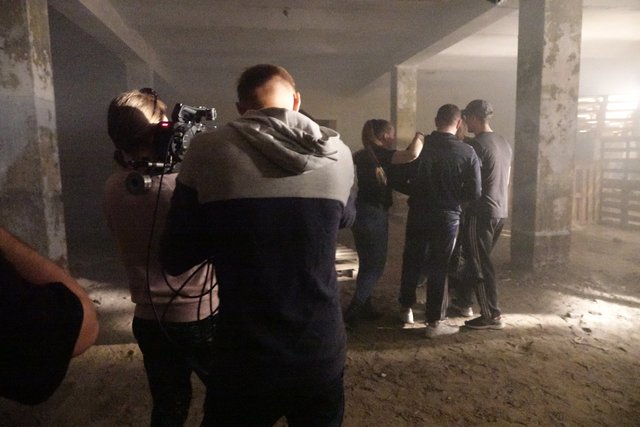 We were filming all night long till sunrise. Was not so easy, because in the end everybody got tired and very sleepy.
But whole next week we were filming at night. I love my job! It always gives you new challenge!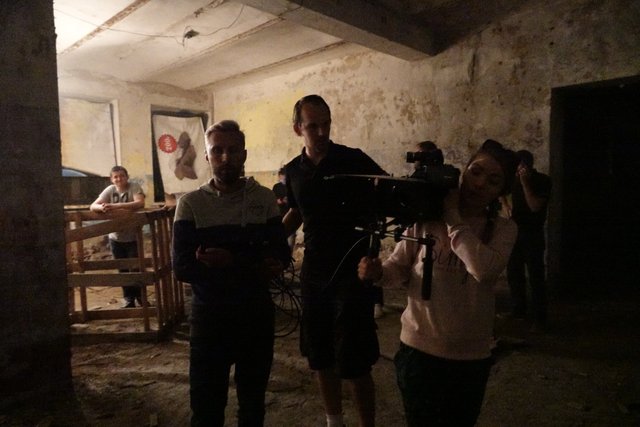 I will share more action photos with guns and police in my next post.
Thanks everybody for support)