This Cameroon wrapped gem is the reason I fell in love with cigars, although it was the Flor Fina size as my first real hand rolled premium cigar, over 7 years ago. I have found the Spanish longsdale size is my favorite for a standard Fuente.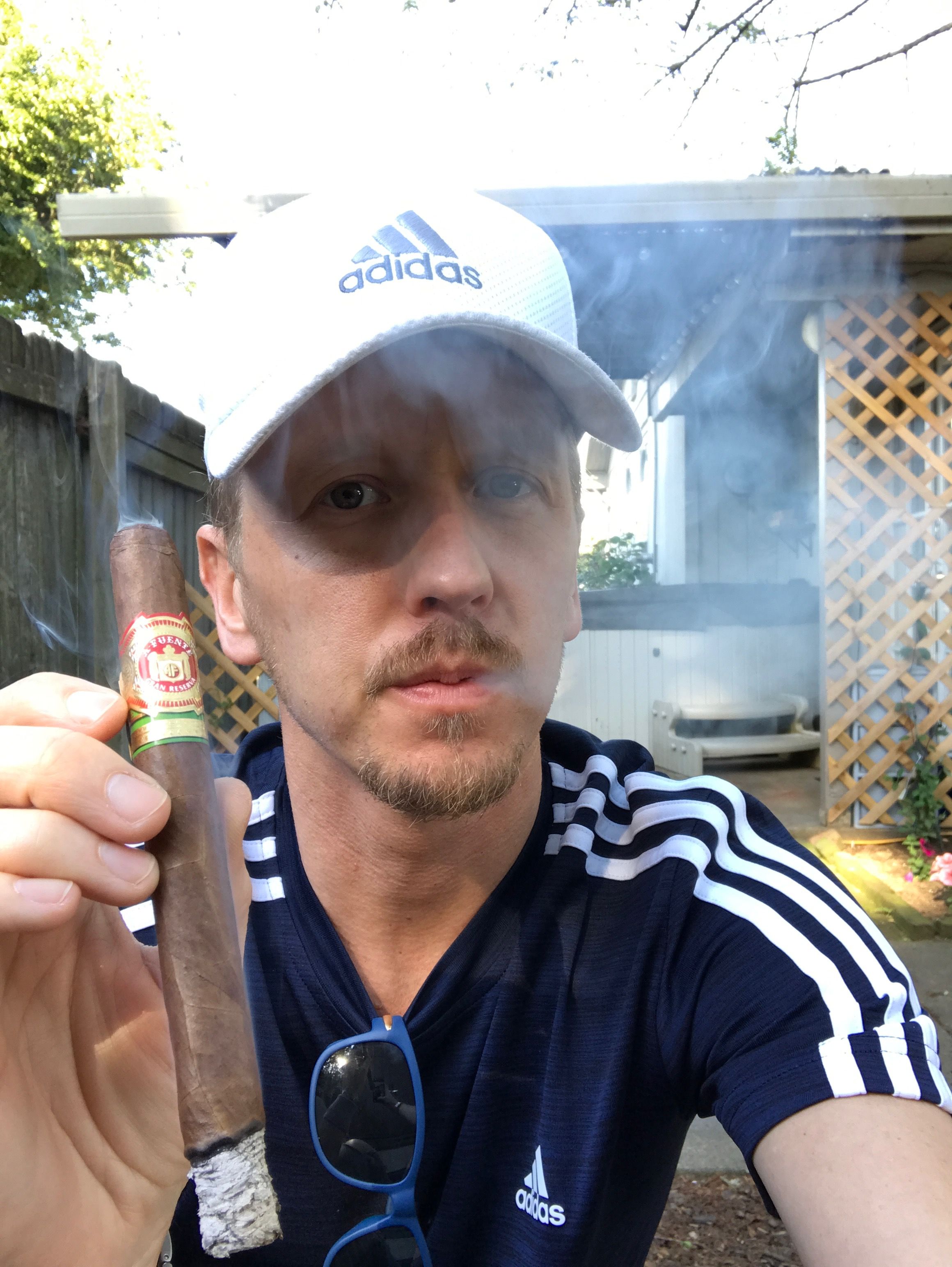 Wrapper: African Cameroon
Binder: Dominican Republic
Filler: Dominican Republic
Vitola: Spanish Longsdale (6.5x42)
Price: $5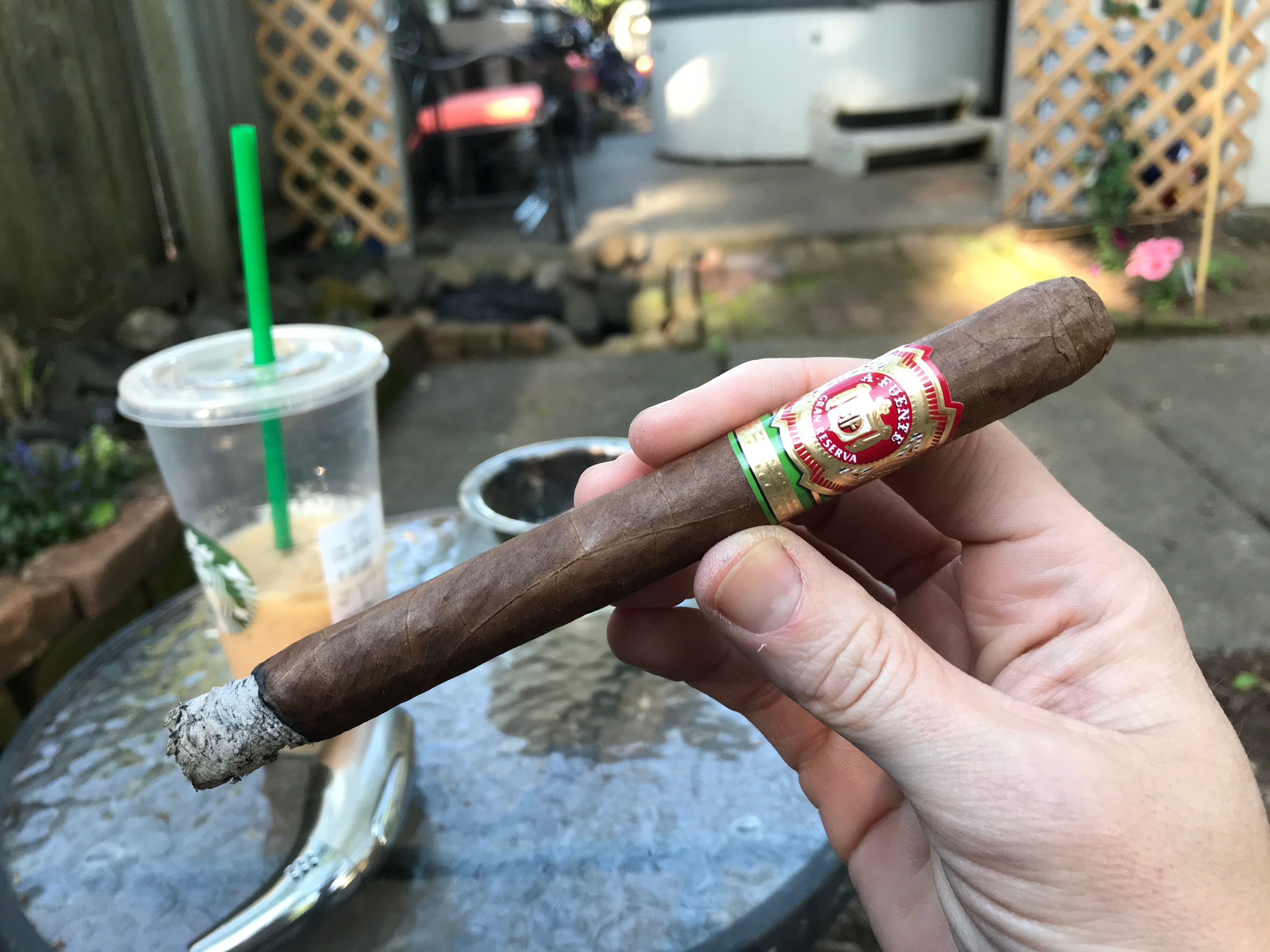 The first few puffs provide A great amount of smoke with some nice nuances of cream and a little citrus type sweetness.
After the cigar gets a chance to warm up you get some very nice mellow flavors of dark cedar, cashew, a little bit of cocoa, and some dark cherry notes. There is very little spice. The construction is on point, the burn is razor sharp and will produce a long ash.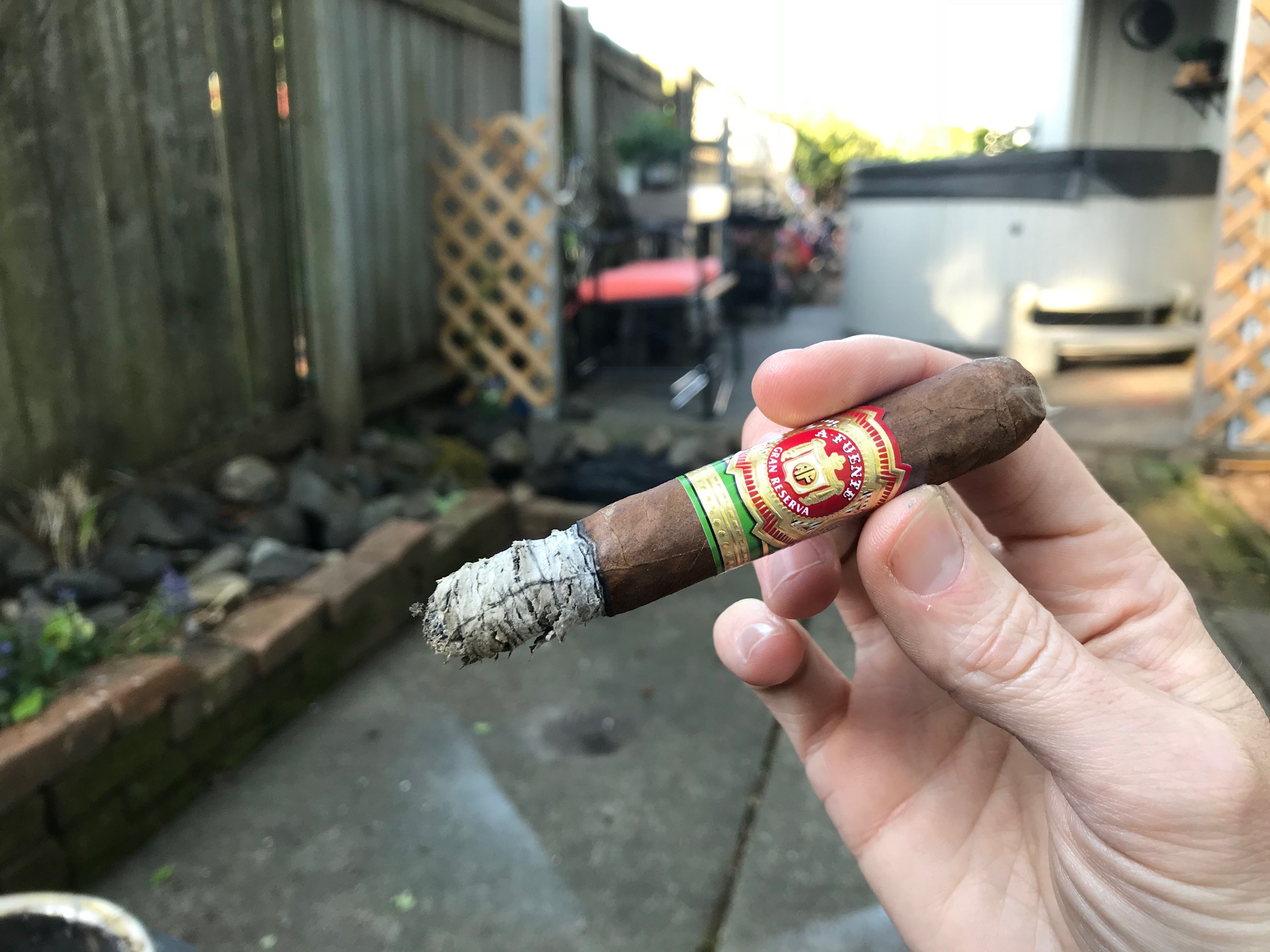 The standard line of Fuente tend to be loosely rolled, so it's advisable to not smoke them too fast or they can get hot and bitter.
The Arturo Fuente Spanish Longsdale, or any of the baseline sizes, is the perfect cigar for beginners, it is mild, not too complex, and not expensive.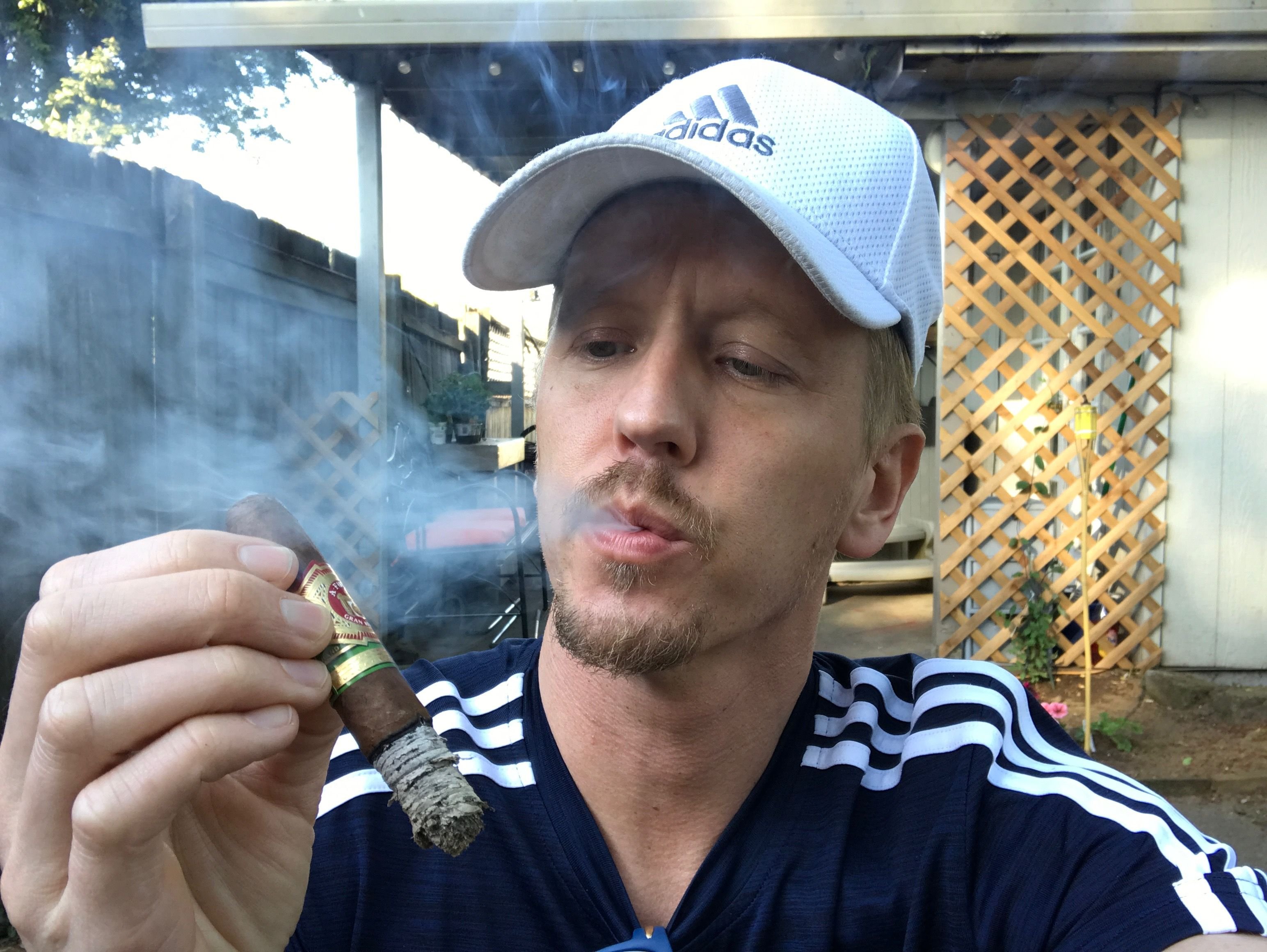 My emoji rating 😀
emoji scale(🤢😖☹️😕😐🙂😀😋🤗😍)
Smoke time: An hour 15
Main tasting notes: Cashew, cocoa, woodsy, black cherry
Strength/Body: mild/medium
Construction 9/10
Cigar paired with: Iced latte
Price opinion: 👍🏻
Cheers Steemians!