Good evening Steemians, tonight I chose a Arturo Fuente Anejo 49, in the longest vitola they offer, about 7.5 inches. The Fuente Anejo is only released 2 times a year, around Thanksgiving for the holidays, and most of the time again at Fathers Day. The Cognac barrel aged wrapper adds such a nice black cherry and rich flavor to an almost OpusX blend.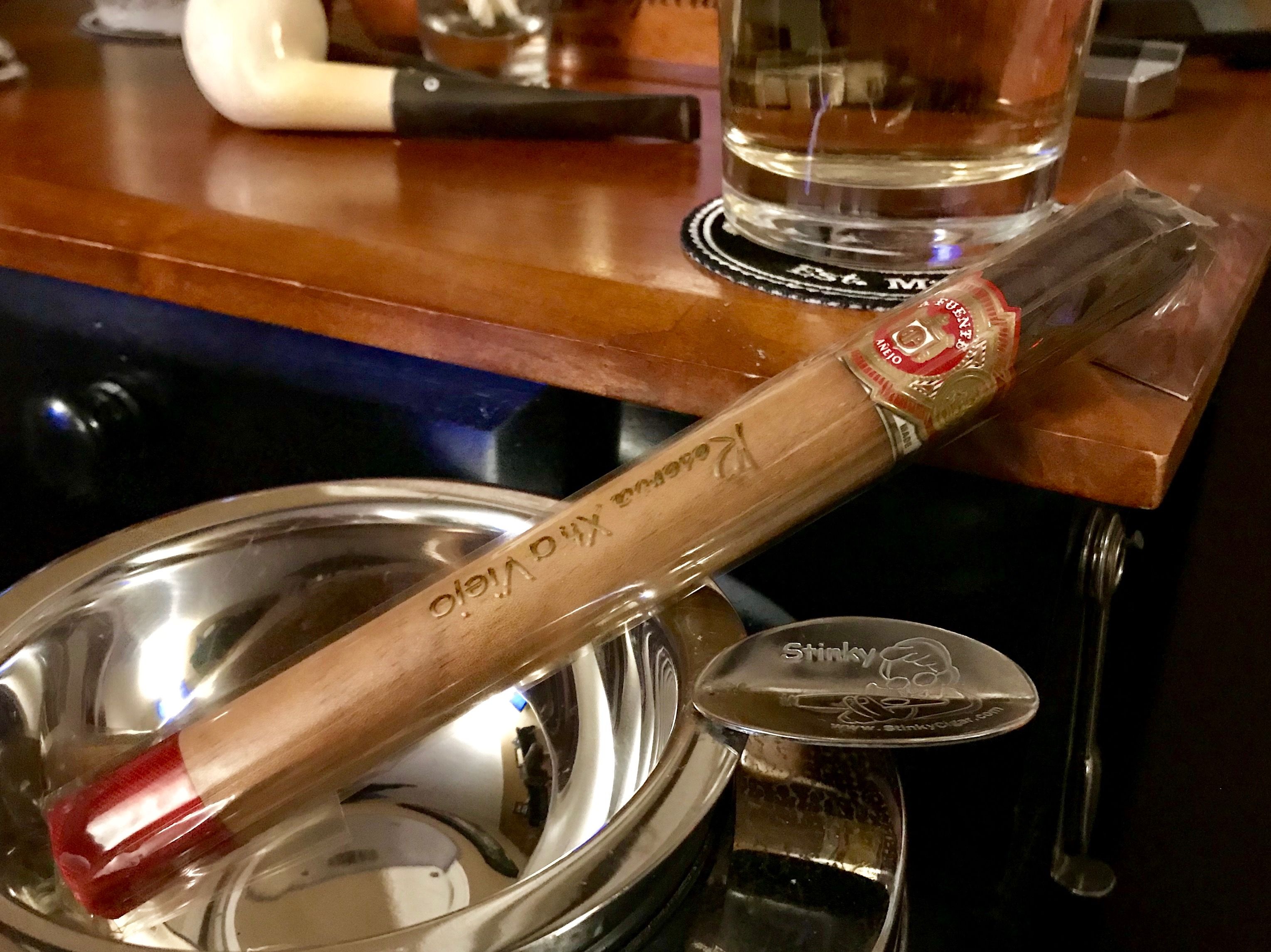 Blend Specifics:
Wrapper: Connecticut Broadleaf
Binder: Dominican
Filler: Dominican
Vitola: 7 5/8 x 49
Cloudy smoke, but smooth and flavor packed. The Anejo has always been a consistent cigar, with the same experience each time. Amazing sweet caramel, cashews, chocolate, salt, and spice, all well balanced with an espresso finish.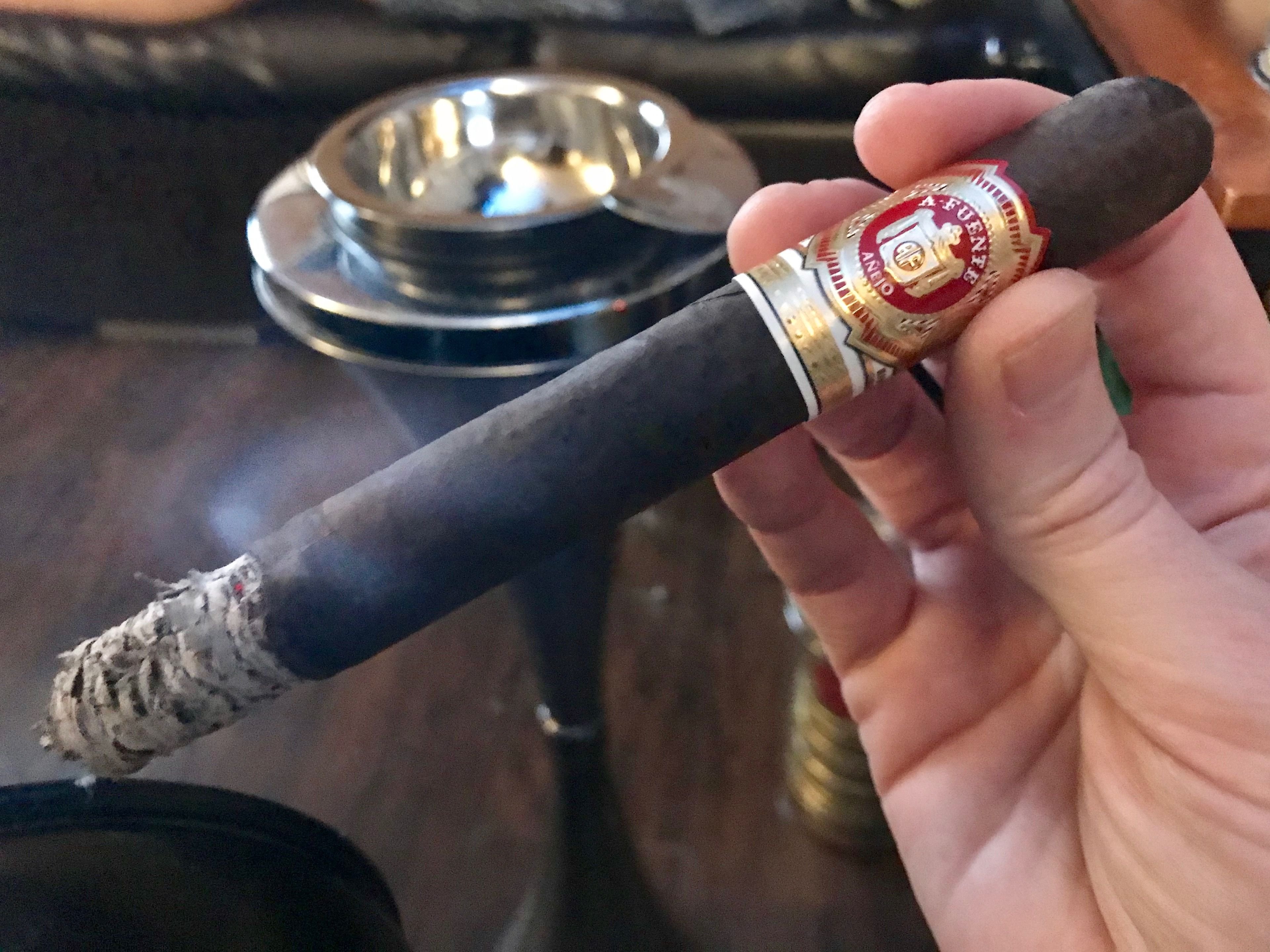 This Anejo is a full flavored, and full bodied, however it will not knock you on your backside with tobacco strength.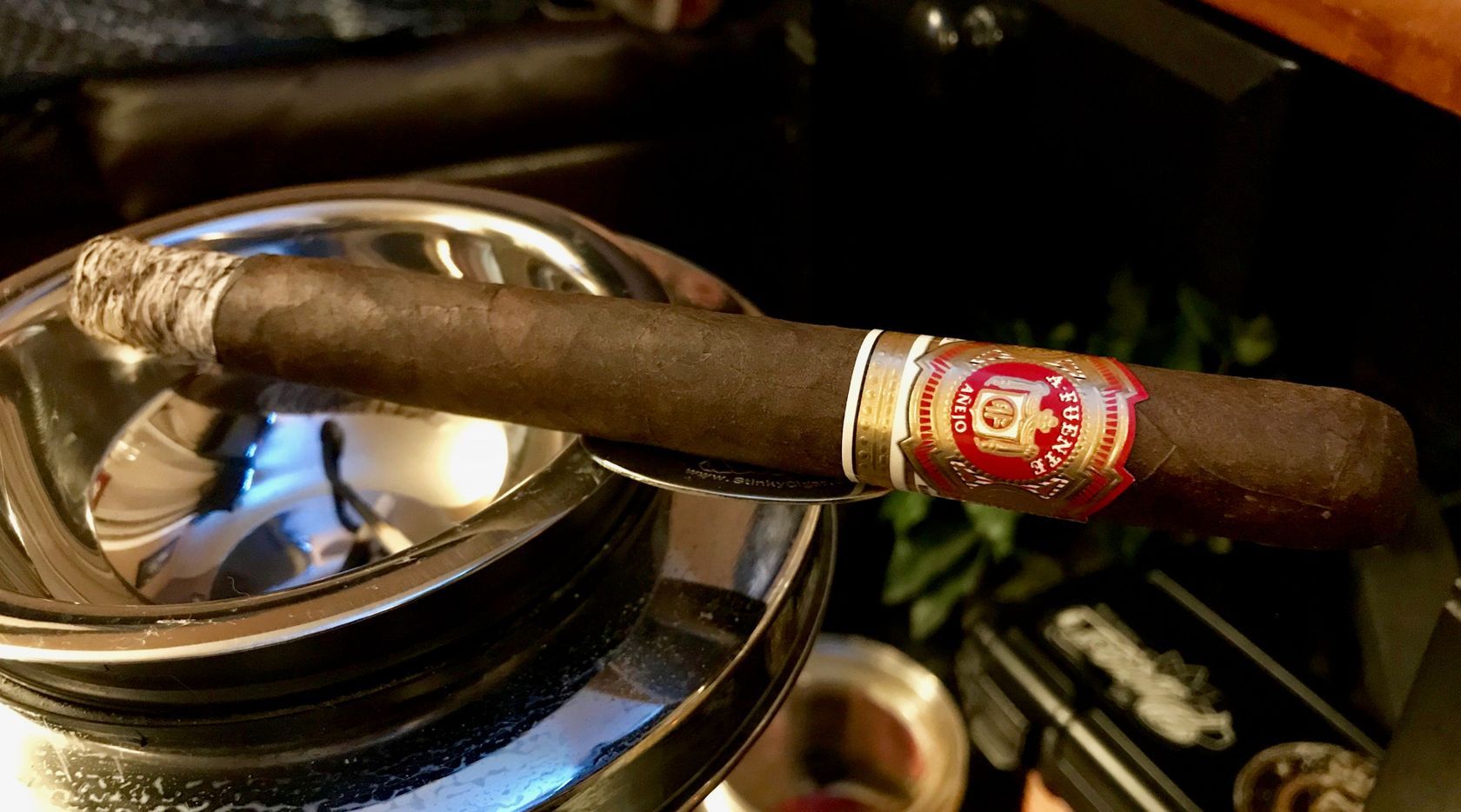 I don't normally pair food with cigars, although I feel it is a lost experience these days... but left-over New York roast is perfect with the Anejo.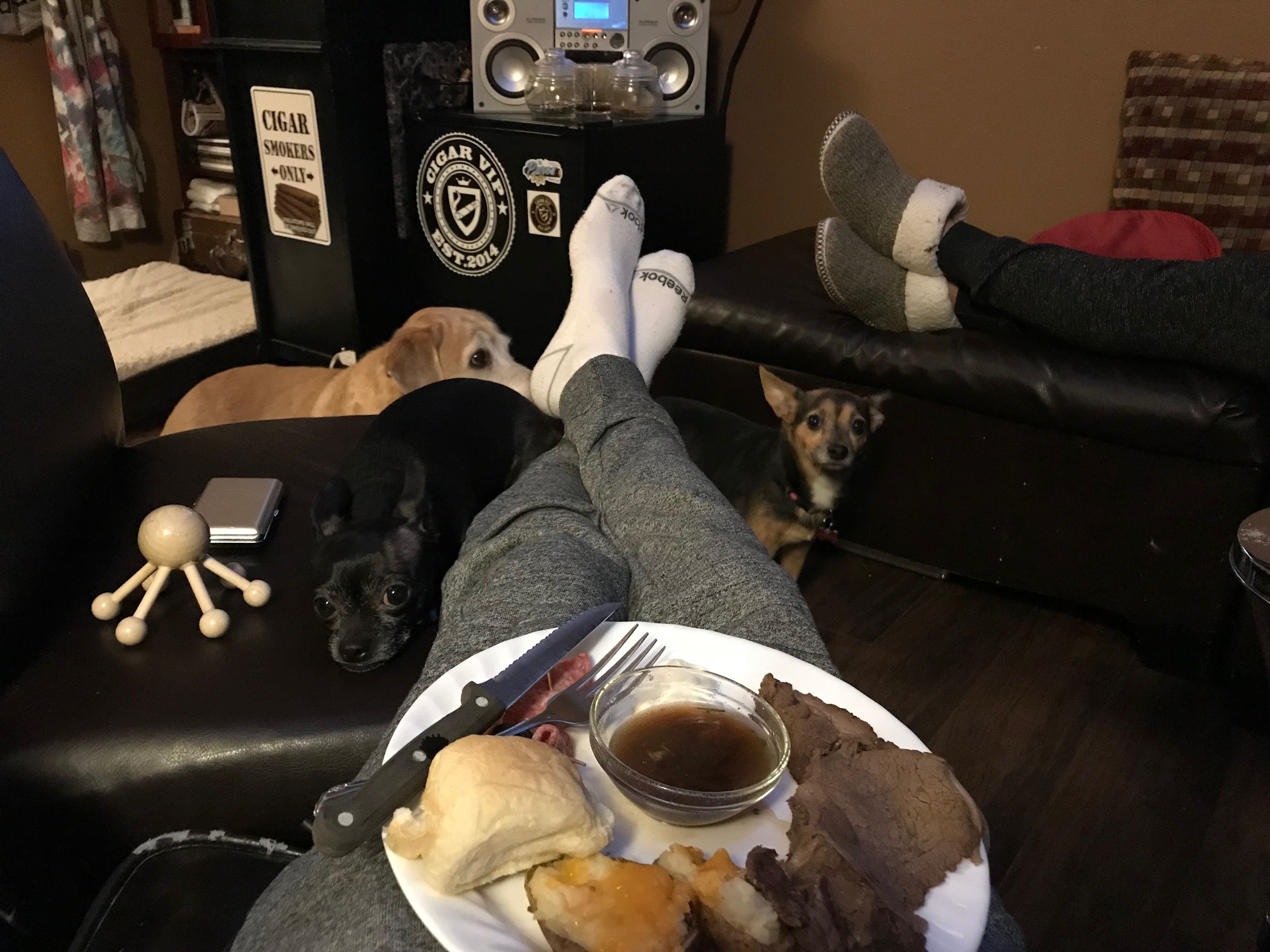 Apparently the dogs are into it as well.
Overall, the Fuente Anejo 49 is a lovely cigar. The flavor profile is scrumptious, the smoke cloudy and creamy. They are on the expensive side of cigar prices at around $15, and worth every penny. This being said, I would recommend choosing from any of the other vitolas, the construction will be perfect, they are easier to find, and the price slightly less.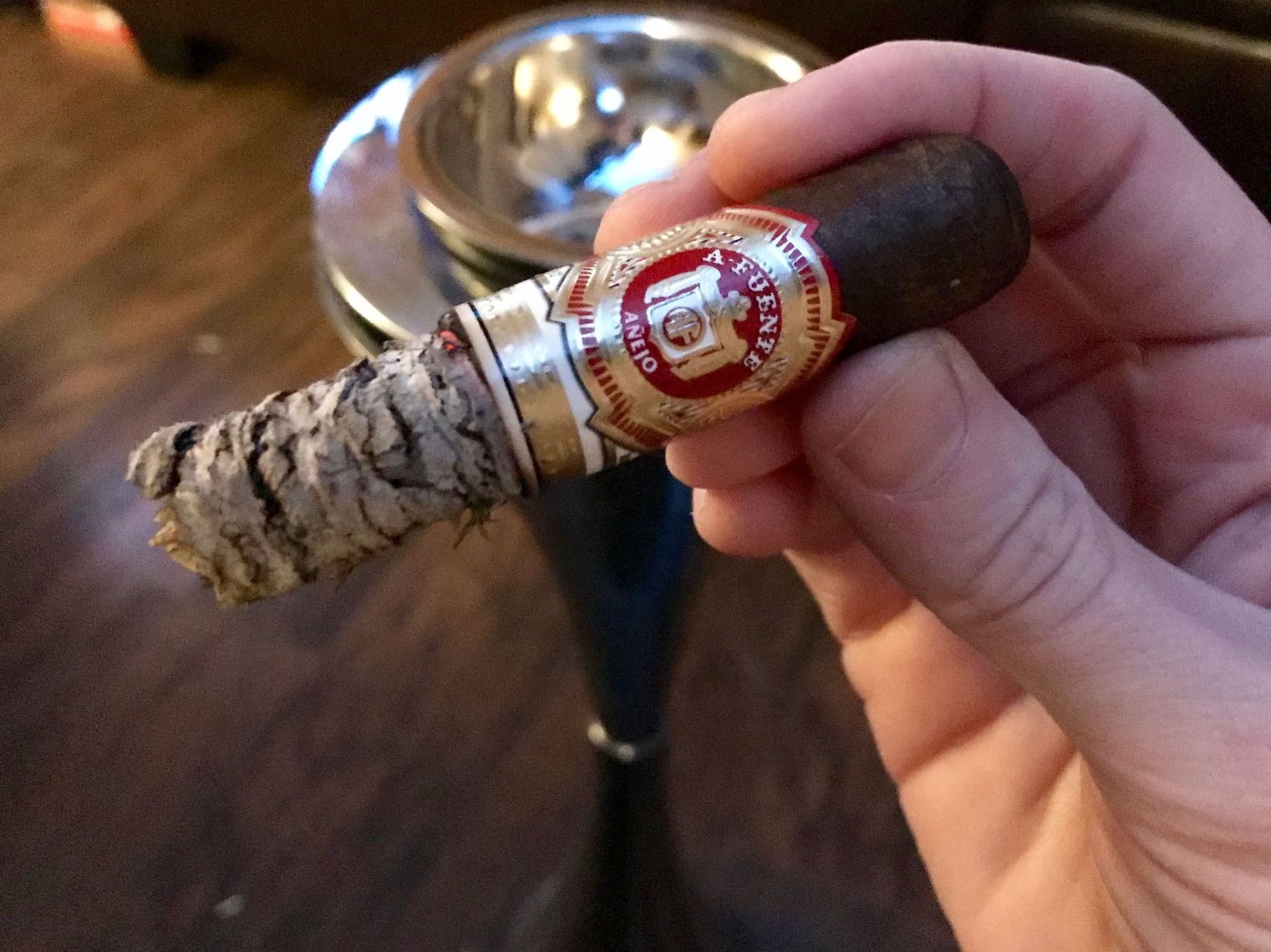 My emoji rating for the : 😀
emoji scale(🤢😖☹️😕😐🙂😀😋🤗😍)
Smoke time: 2 hours
Main tasting notes: Chocolate, black cherry, nuts, white pepper
Strength/Body: Full/med.-full
Construction: Perfect draw, burn, long ash. No surprise with the Fuente Anejo
Cigar paired with: Blackheart Rum and Coke
**Price opinion: 👍🏻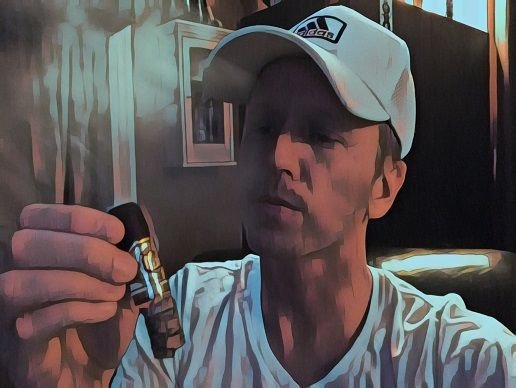 Cheers Steemians!