CLE Aladino cigars are Honduran puros, wrapped in a high grade, authentic corojo leaf. Representing classic cigars from Cuba in the 1947 through 1961 era, the Aladino was created to deliver an "old fashioned" cigar experience.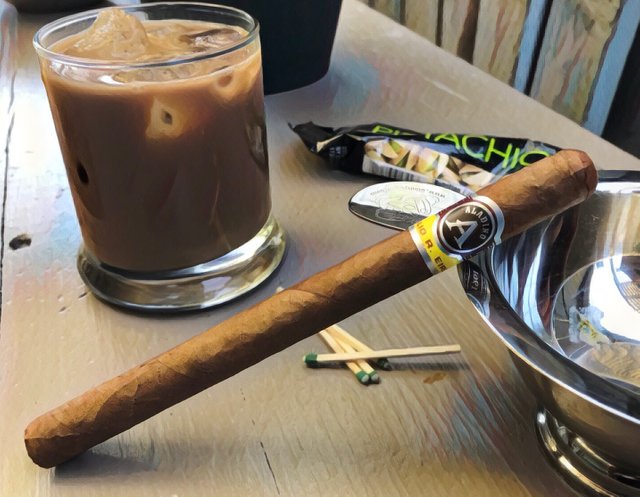 ​
This lovely 75 degree Oregon afternoon, I light up my first Aladino cigar.
Wrapper: Honduran Corojo
Binder: Honduran Corojo
Filler: Honduran Corojo
Vitola: Lancero (7x38)
Price: $6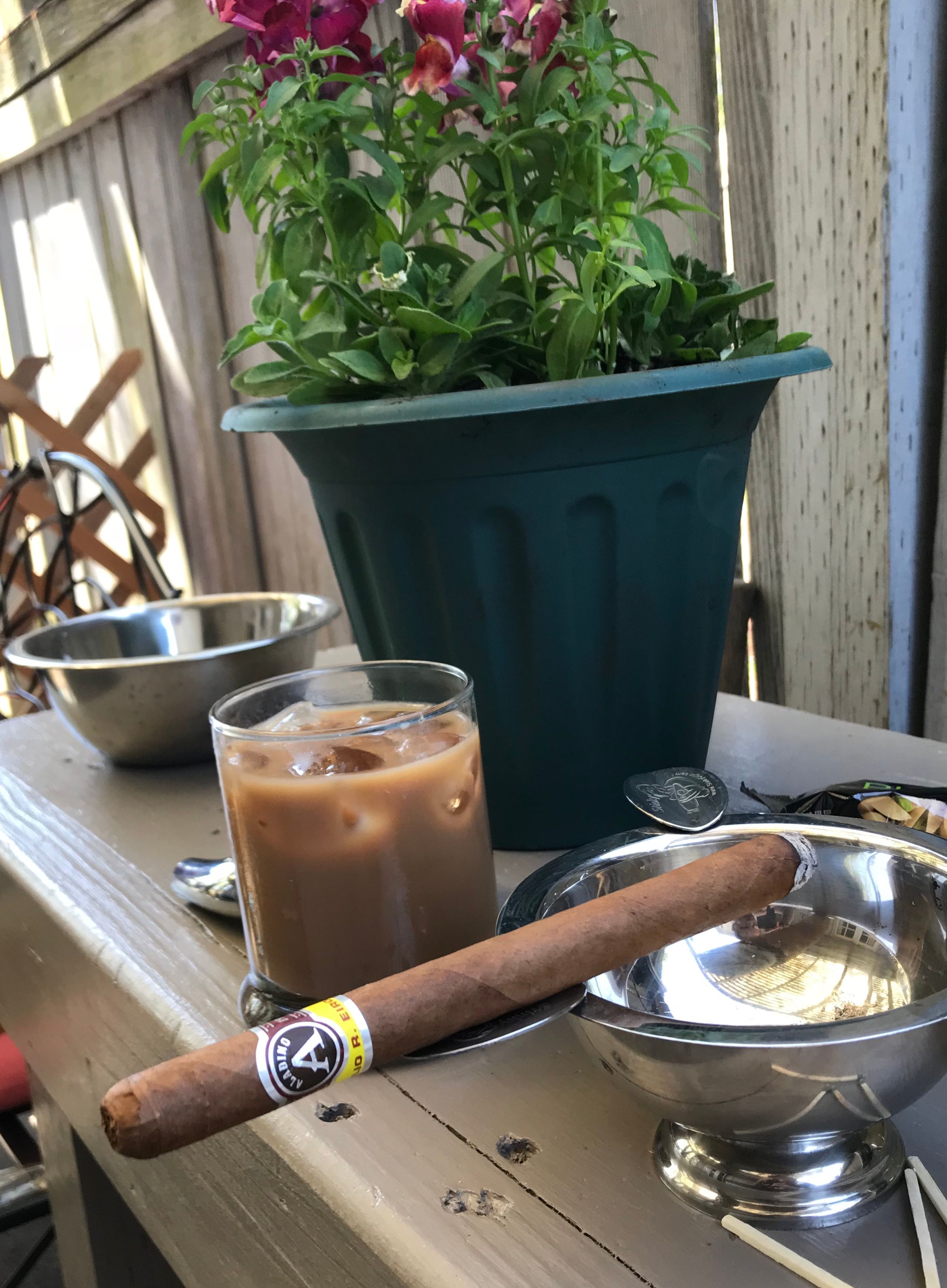 A small guillotine cut produces a perfect draw, open with only a very slight resistance, this is always relieving when preparing to smoke a long and thin-ringed cigar.
The light brown wrapper is silky smoothwith minimal veins. An overall classic look.
Flavor and smoke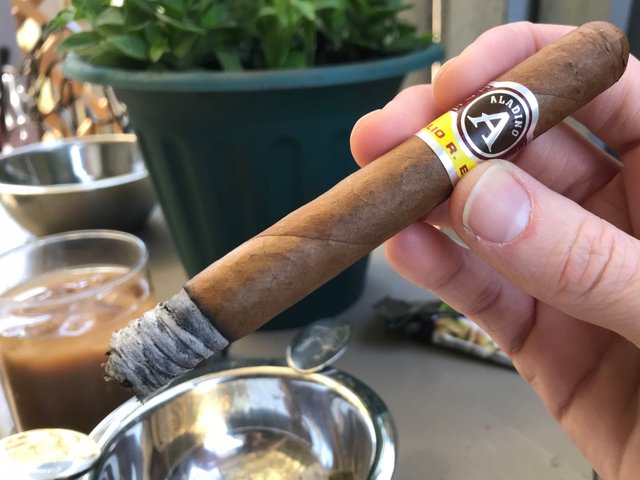 The Honduran corojo delivers a delicate and rich flavor profile of nuts, honey, sweet tobacco, graham, a slight woodsy note, and a robust, yet not too much, spice on the finish.
The smoke output is very cloudy, with a creamy luxurious mouthfeel.
I had zero expectations when lighting this Aladino, I picked it up on sale at a local shop a couple of months ago. The vintage look caught my fancy, but I knew nothing about Aladino. I am quickly falling in love with the blend, and have already been contemplating where I can get more. Tomorrow I will be visiting the same shop hoping some are left, as I think they were discontinuing them.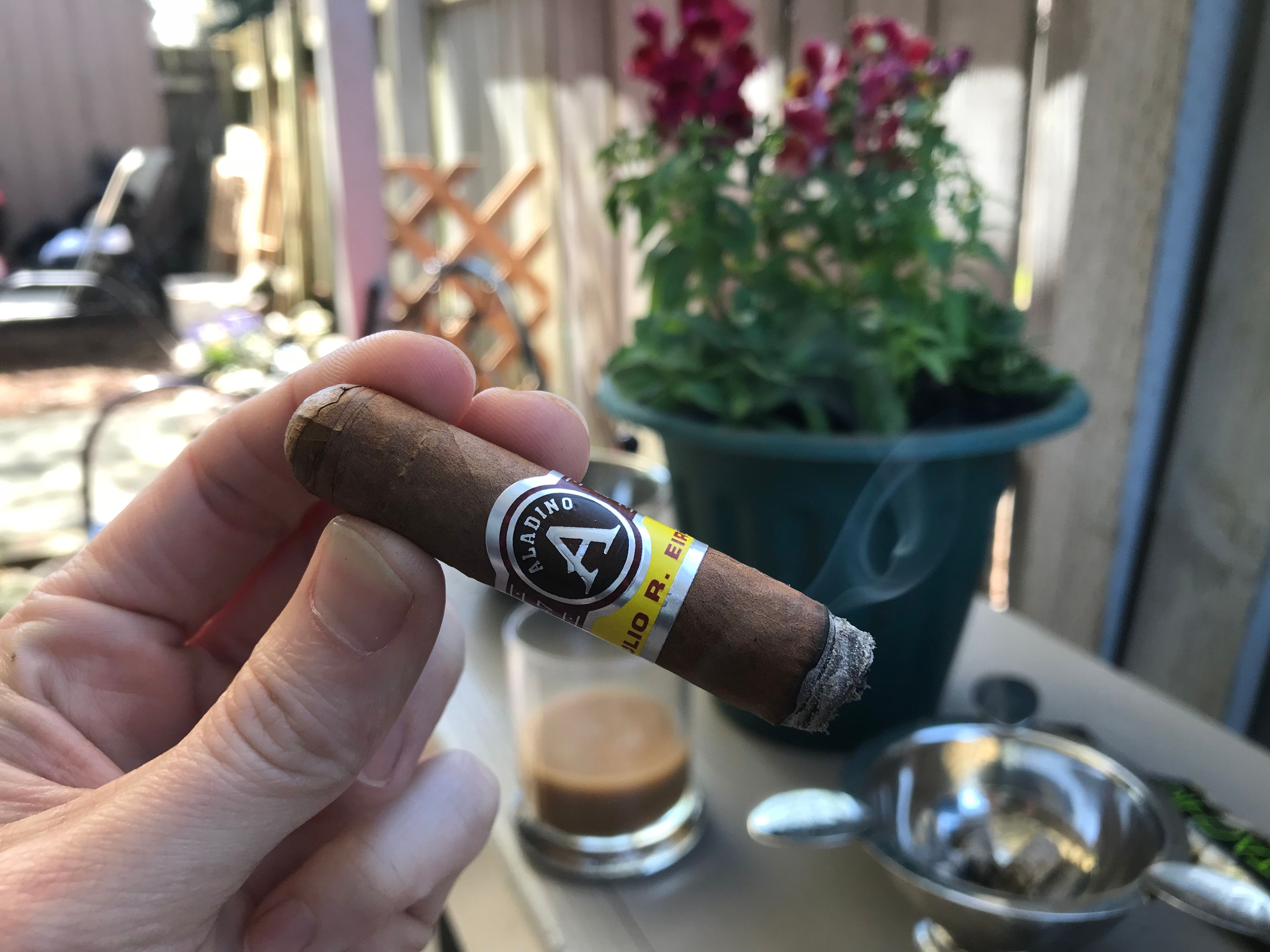 The final third provides much of the same in the flavor department, albeit the profile as a whole darkened. This brings out more an espresso taste in place of the more mellow nuances of graham, honey, and nuts during the first half.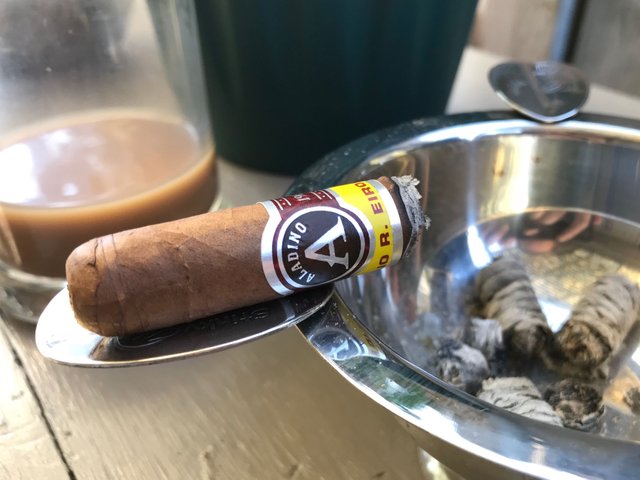 The cedar has become more prominent towards the end, with only a slight espresso note on the finish. Just the right amount of black pepper which has been a constant throughout.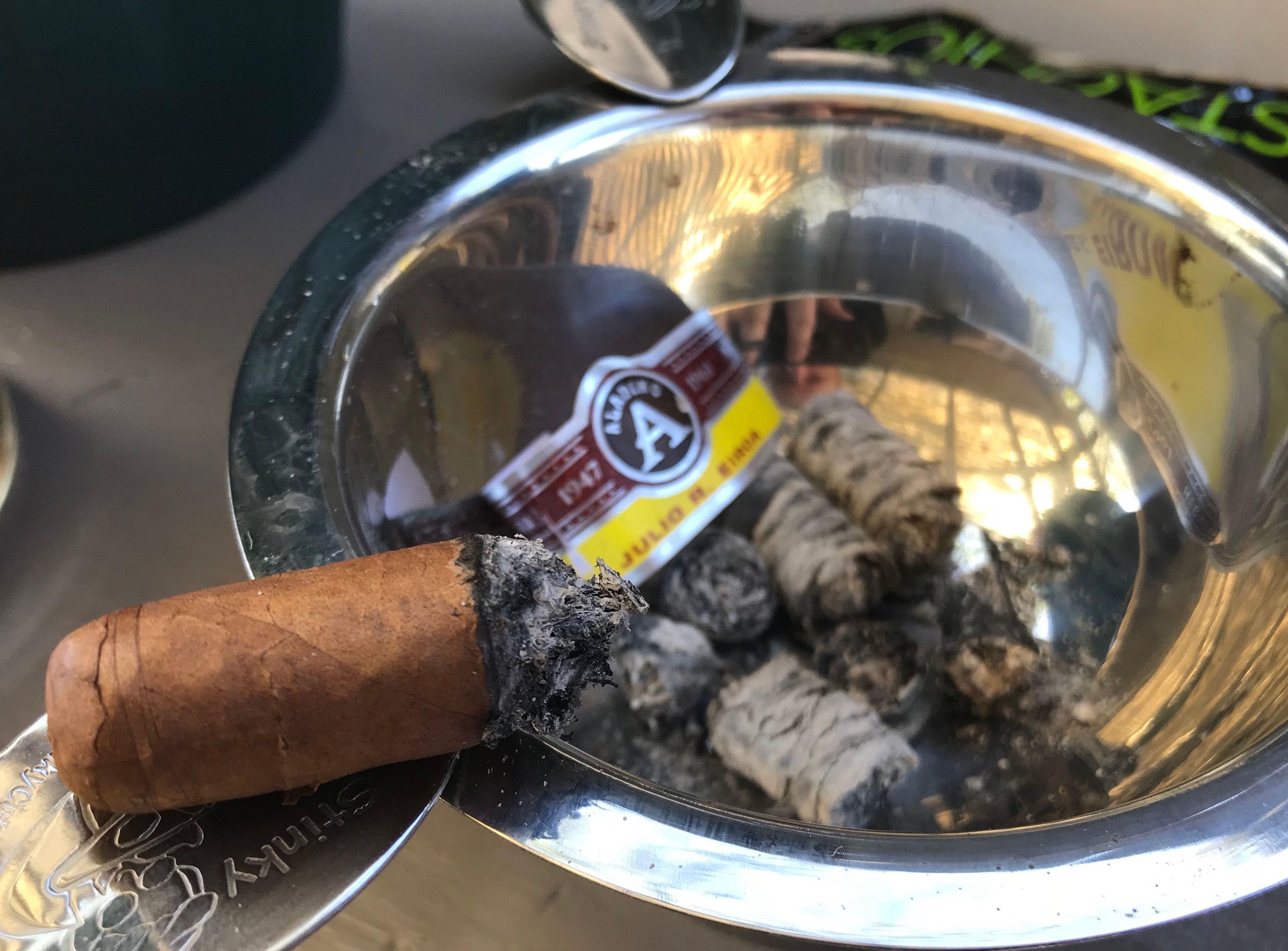 Final Thoughts
A wonderfully balanced smoke with a tasty flavor profile, The Aladino is a lovely cigar. The complexity in nuances is great, but I wouldn't call it complex with only a couple changes throughout the smoke. It is a mild- medium smoke in tobacco strength, with a medium body of flavor. If you can find the Aladino in a local shop, be sure to snag a few, you will not be dissapointed.
My emoji rating 🤗
emoji scale(🤢😖☹️😕😐🙂😀😋🤗😍)
Smoke time: one hour
Main tasting notes: nuts, honey, sweet tobacco, graham, slight cedar, black pepper.
Strength/Body: mild/medium-full
Construction nothing short of perfection
Cigar paired with: iced espresso with chocolate milk
Price opinion: I would pay double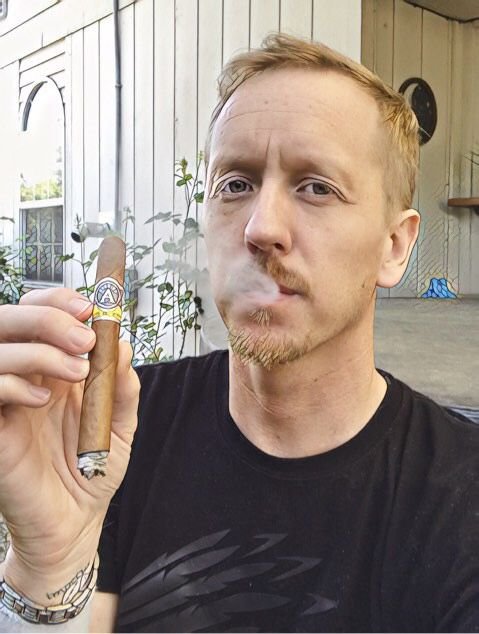 Cheers Steemians!