In 2013 CAO created the Flathead line with the car enthusiast in mind. Tonights offering, The Flathead Steelhorse Apehanger, is a spin-off blended for the motorcyclist who enjoys cigars, or the cigar smoker who enjoys motorcycles.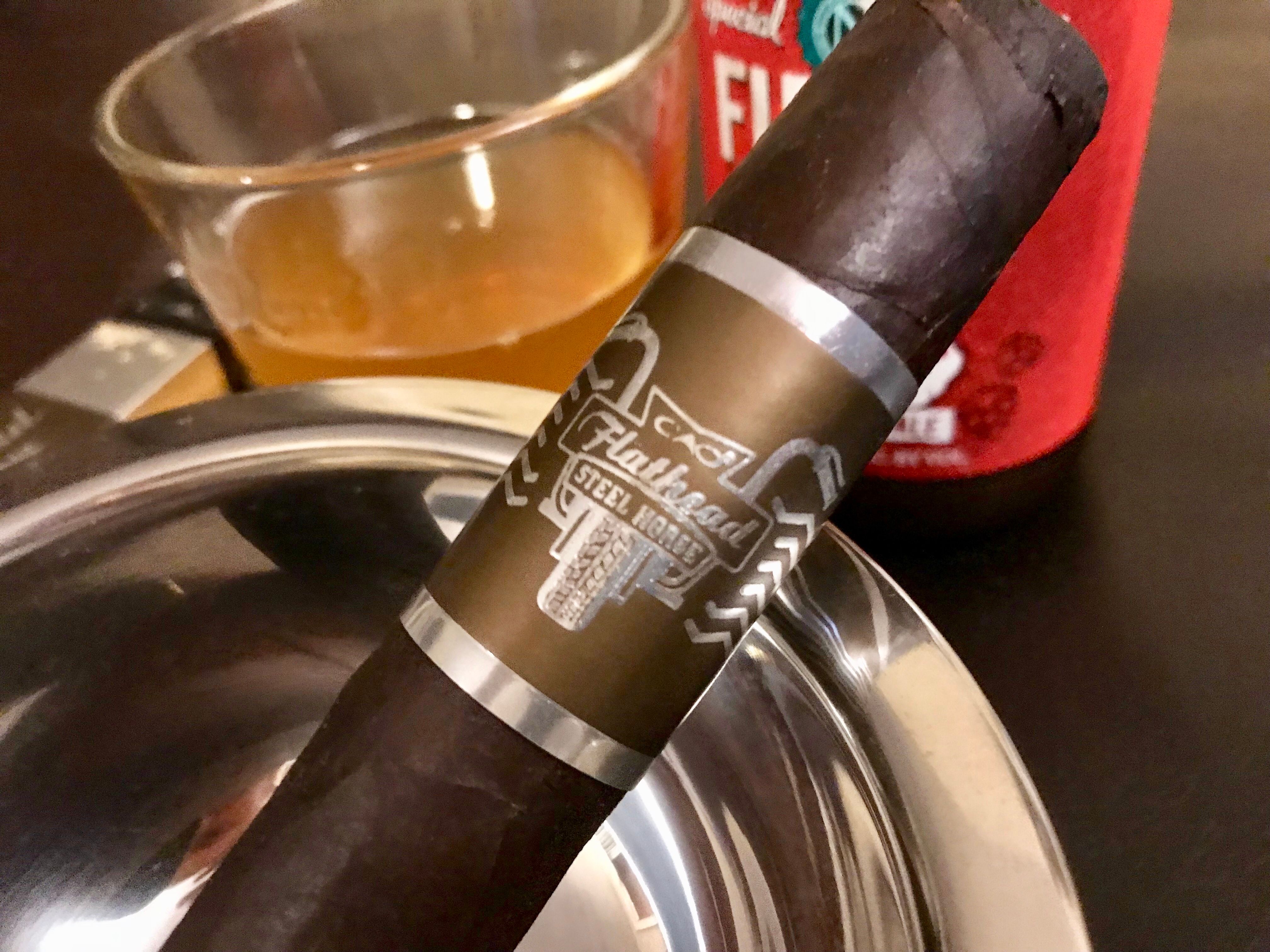 Prelight
Wrapper: Connecticut Habano broadleaf
Binder: Brazilian Arapiraca
Filler: Dominican Republic, Honduras, and Nicaragua
Vitola: 5.5 x 58
Price: $8
The Steelhorse is a different looking cigar, the head is very flat (yes I know, Flathead), it almost has to be punched, otherwise you will be risking cutting down to the shoulder of the cigar. The ring gauge is large, much more than my preferred han- feel, but the construction is seemingly good, and I love the band art. It reminds me of the Harley I used to own, I had Ape Hangers installed shortly after buying it.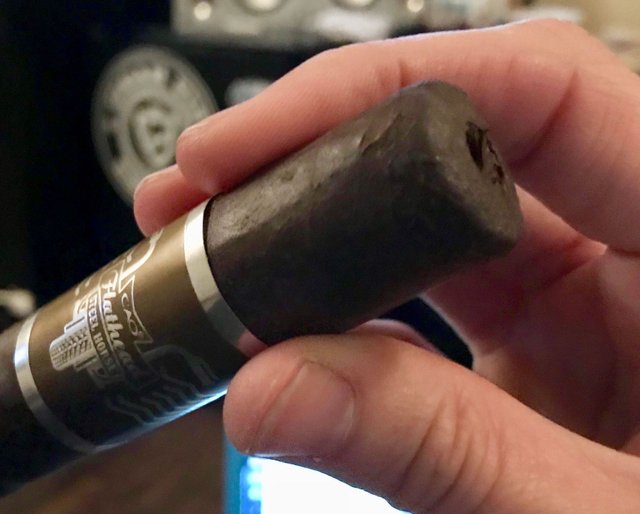 Flavor and Smoke
When toasting the Steelhorse, I immediately notice this is going to be quite flavorful. The first few puffs did not produce the nicest profile, which I can't even describe, but after letting it cool to get it's bearings it is quite interesting, and nice.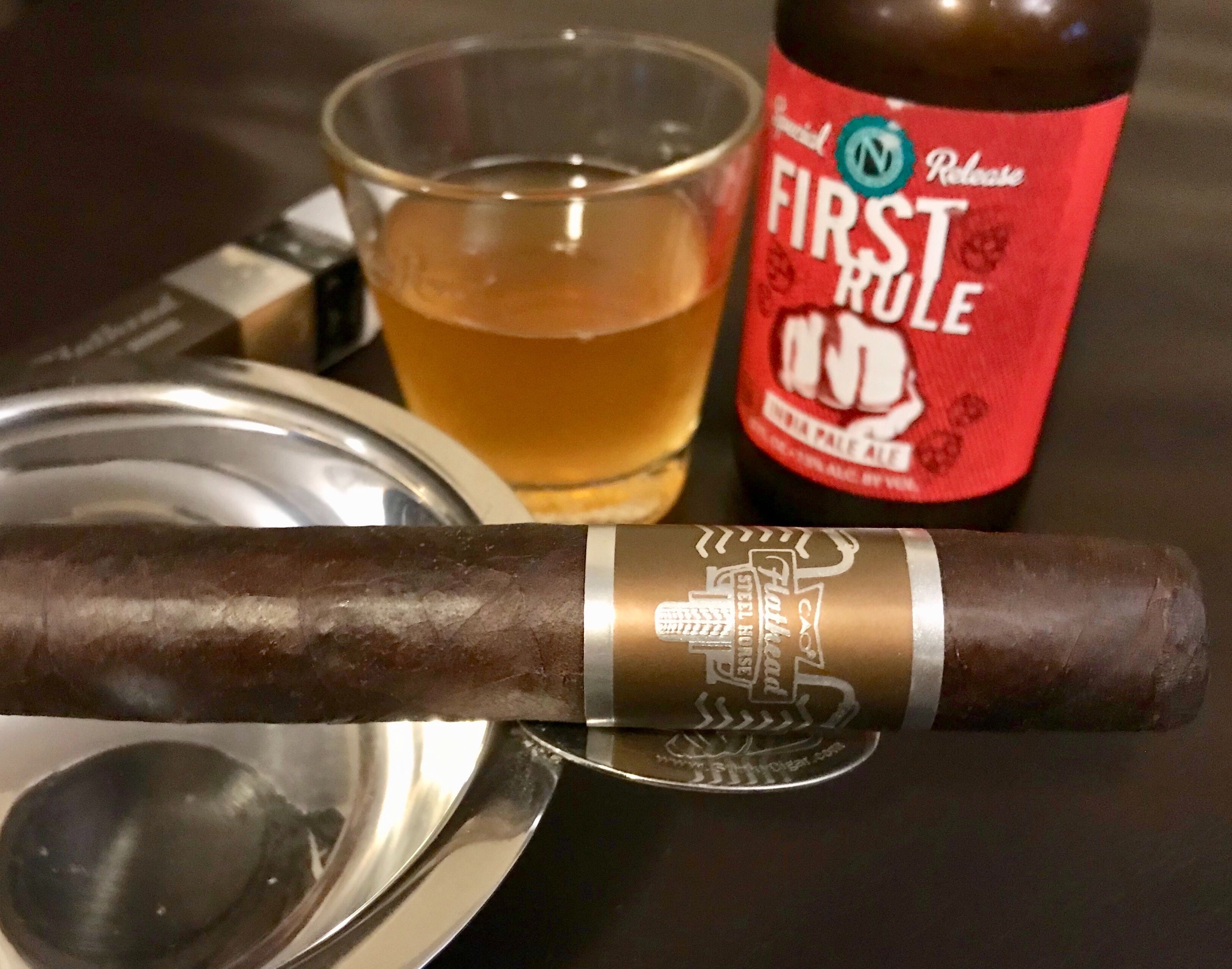 A surprisingly smooth and mellow smoke is giving me notes of dried fruit, toasty wood, and a coconut-chocolate on the finish. No spice, at least not yet, which is totally unexpected. In fact it could use a little, but otherwise this profile is indeed enjoyable.
Around 30 minutes into the Flathead Steelhorse, the cedar nuance really ramps up in strength, as well as a hot cinnamon on the retrohale. The mellow smoke and cocoa flavor notes have waned far in the background. The cedar and cinnamon is not a profile that jives with me, too unbalanced, but it does have a good amount of sweetness going for it.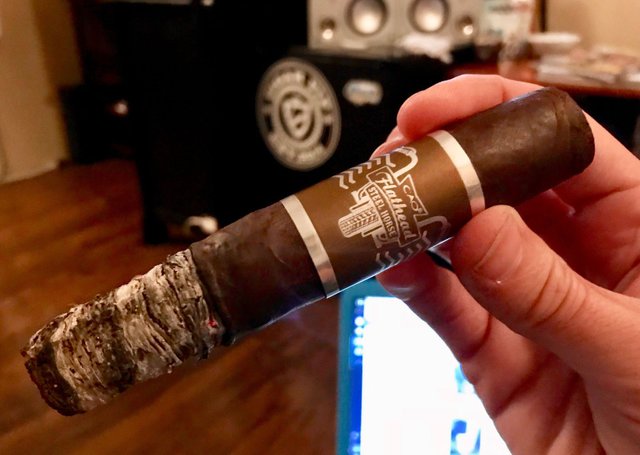 Now at the halfway point the profile somewhat balances.The cedar isn't as intense, and the hot cinnamon has leveled out, while toasted graham and a hint of espresso join the profile, this slightly improves it.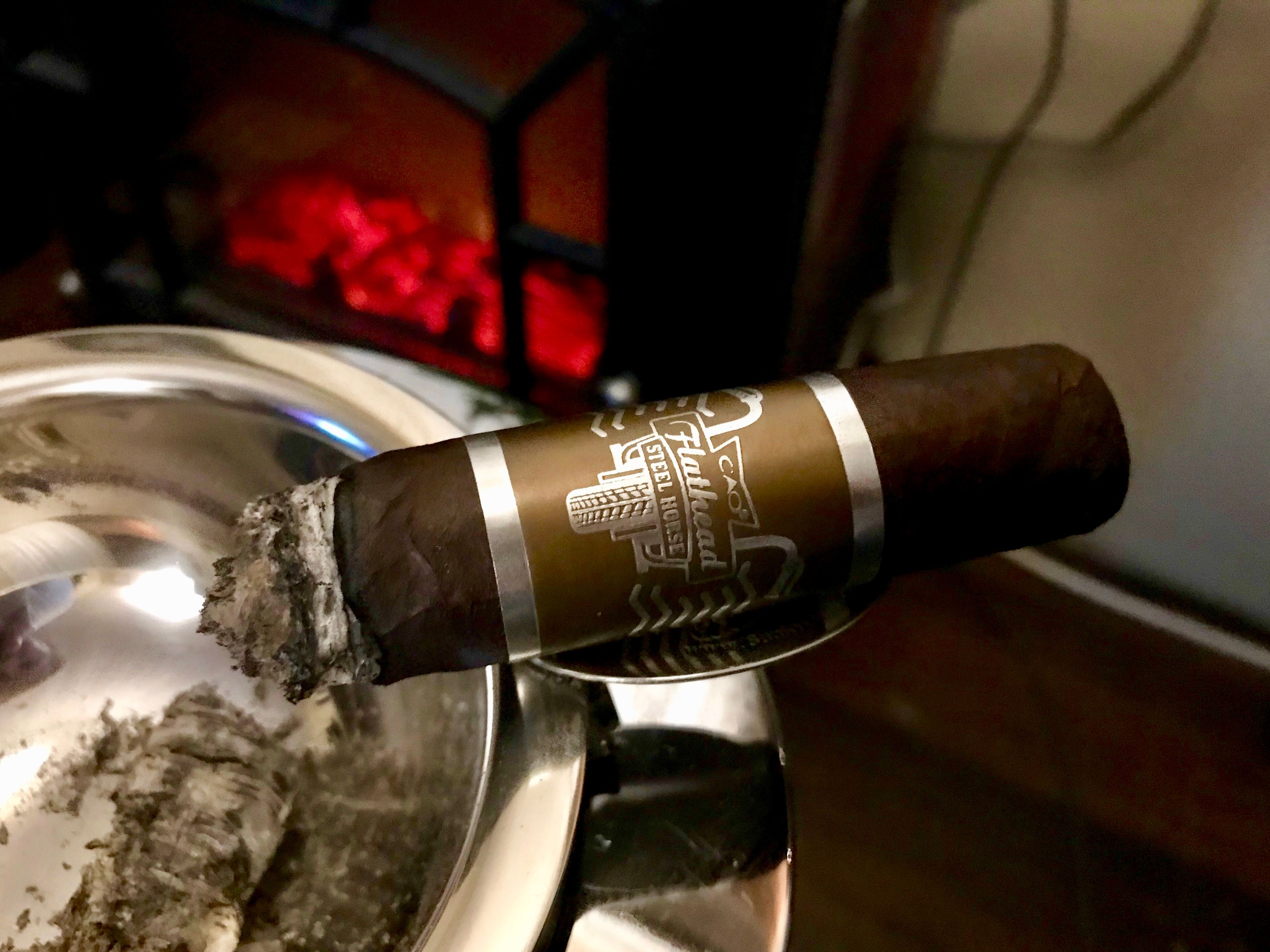 Regardless of the small glimmer of hope in the flavor profile just a few minutes ago, I am ready to put this stick down. The flavors never are as good as they were in the beginning, and frankly only get worse. The cedar just becomes too dominant and unappealing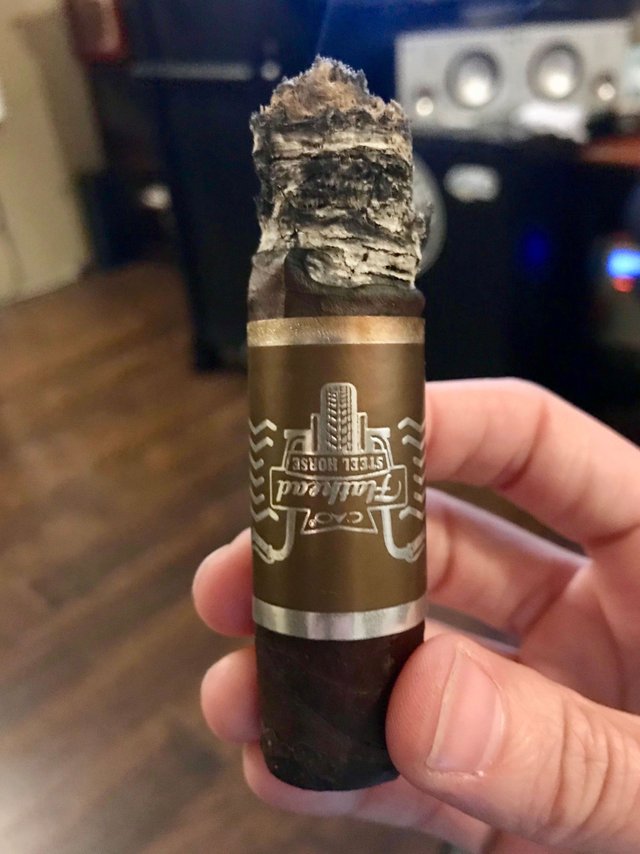 Final Thoughts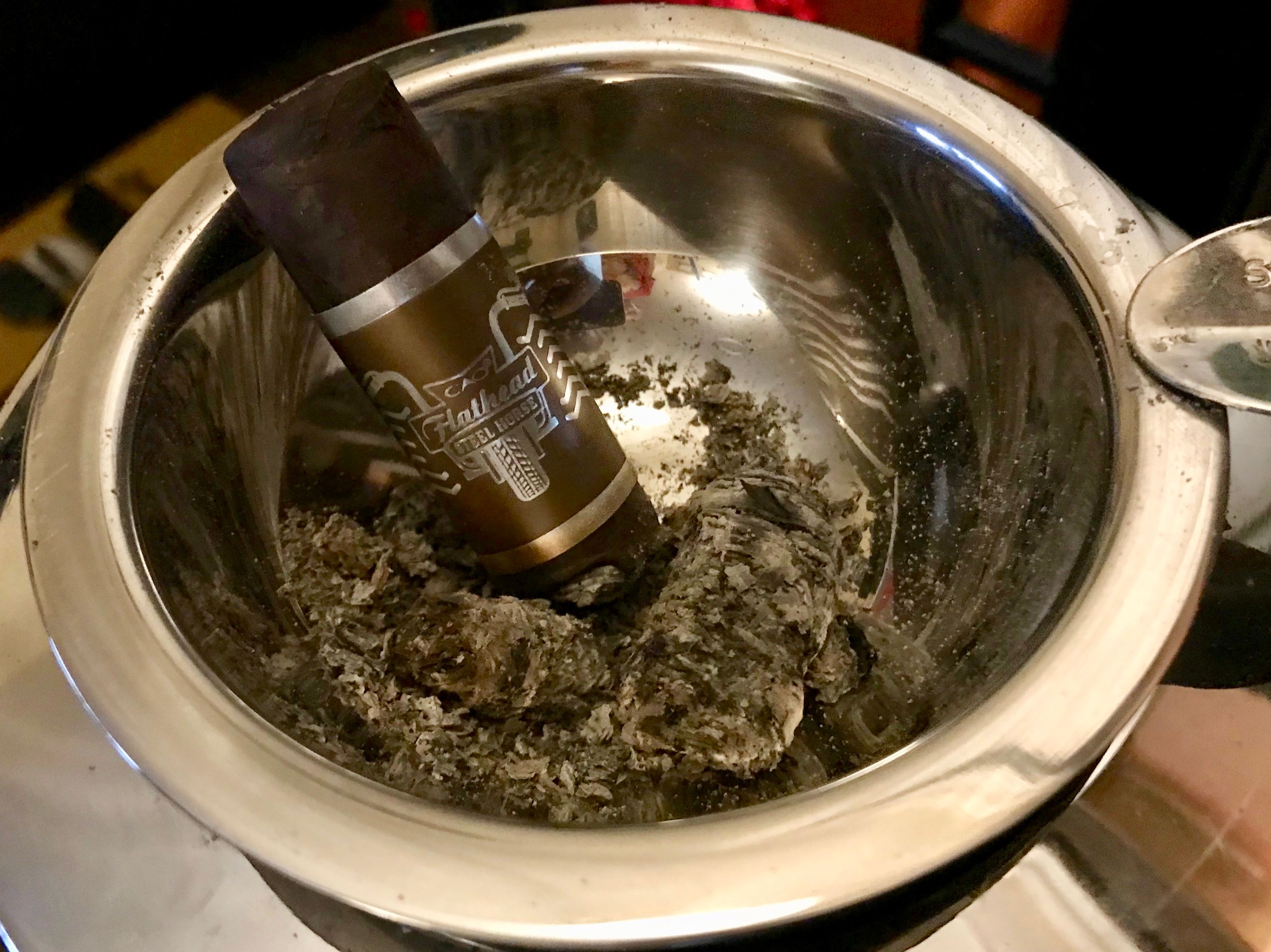 The Flathead Steelhorse Apehanger gave me a wonderful 30 minutes of balance, complexity, and wonderful flavors, but quickly broke down.
The price is decent, and I know there are plenty of cigar smokers who would totally dig this flavor profile, I am not one. However, in the future I would give The Flathead Steelhorse Ape Hanger another test ride.
My emoji rating:😕
(🤢😖☹️😕😐🙂😀😋🤗😍)
Smoke time: Too long
Strength/Body: Med-Full/Full
Cigar paired with: Ninkasi First Rule IPA
Price opinion: I won't pay it