Good evening steemian friends all hopefully still in good health without any deficiency, On this night and blessing occasion I want to share again posting about a lighter and cigarette.
Selamat malam sahabat steemian semua semoga masih dalam keadaan sehat tanpa kekurangan apapun, Di kesempatan malam dan bulan yang berkah ini saya kembali ingin berbagi postingan tentang sebuah korek dan rokok.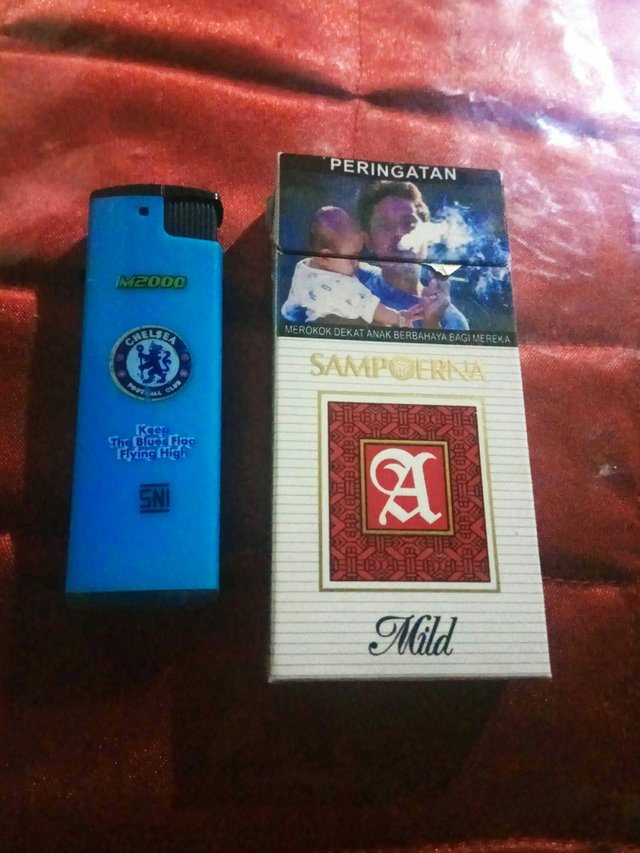 Berbicara tentang rokok, rokok serta mancis selalu ada menemani di setiap pencinta rokok, walaupun larangan dan bahayanya merokok selalu kita jumpai di setiap bungkus rokok namun itu semua rasa nya tidak terlalu kita pikirkan bagi kita pecandu rokok karna tanpa ada nya rokok bagi si perokok rasanya kurang lengkap serta kurang bergairah di setiap aktifitas yang kita jalani...
Talking about cigarettes, cigarettes and mancis always accompany in every cigarette lover, although the prohibition and danger of smoking always we meet in every pack of cigarettes but it's all the flavor is not too we think for us addicted to cigarette smoking without any cigarette for the smoker it was less complete and less passionate in every activity we live in.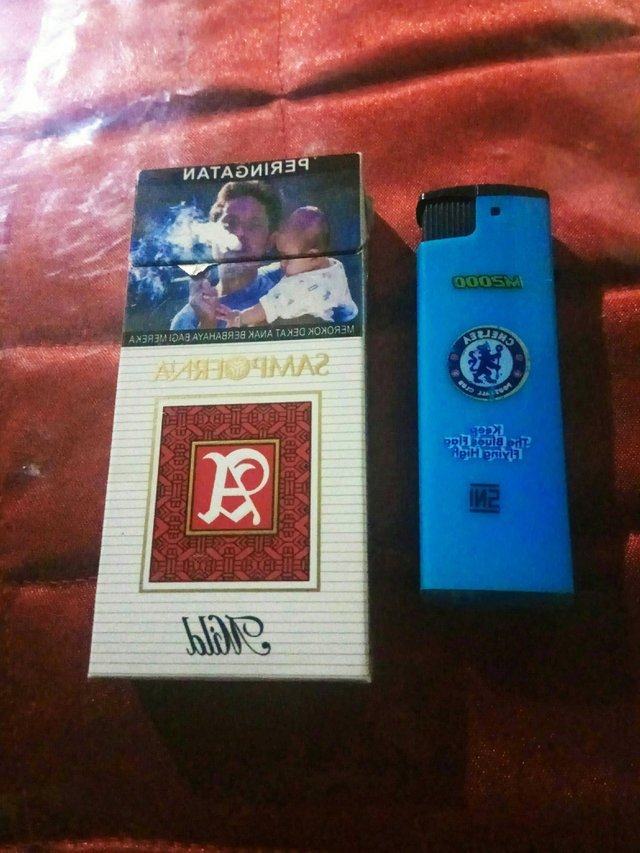 Mungkin hanya sekian dulu untuk ulasan saya pada kesempatan malam ini dan semoga sahabat steemian dimana pun berada menyukai nya dan mohon dukungan nya dari kalian semua sahabat.
Maybe just so much for my review on this night's occasion and may your steemian friend wherever he likes him and please support him from you all friends.