Break away And make U!
Today i made a break after a long hectic month, and finally take the time to appreciate some joy of this amazing life!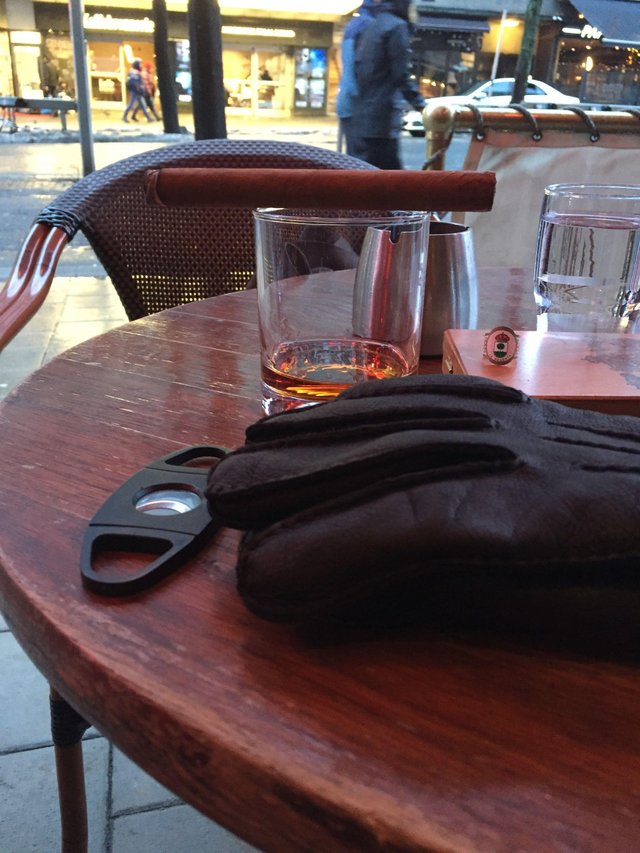 I had a nice long cigar break with a glass of zacapa, only way to make this better would be if it weren't so cold outside. Atleast the rum warms one up!