Cicada Exuviae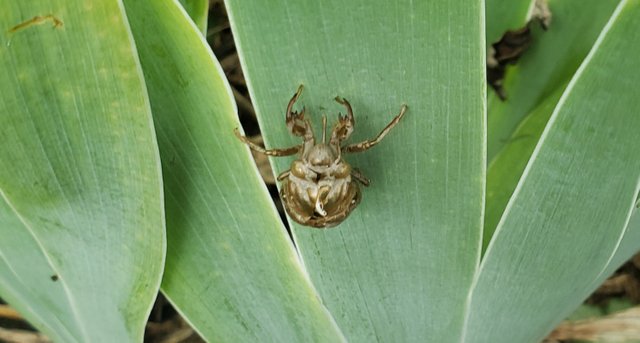 During late summer cicada's are singing all day and night long. My backyard is cicada central, with frogs, crickets, and other insects completing to be the loudest.
I was able to get a very good looking cicada shell (exuviae) in the flower garden. I seen the cicada half way out, by the time I grabbed my cell and came back it was already gone. You can see the dirt on the shell, and how intact the shell is.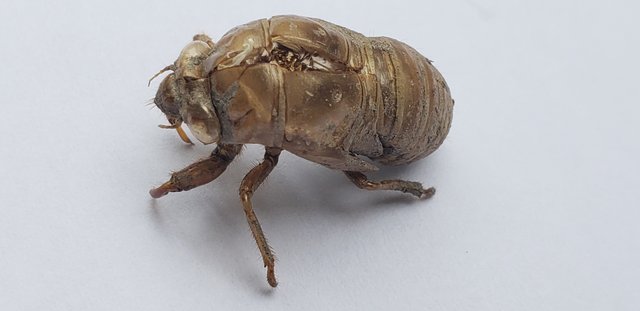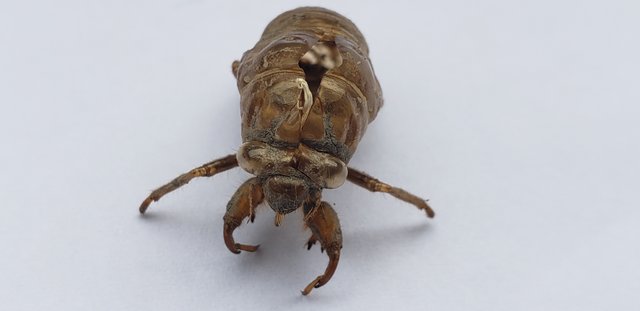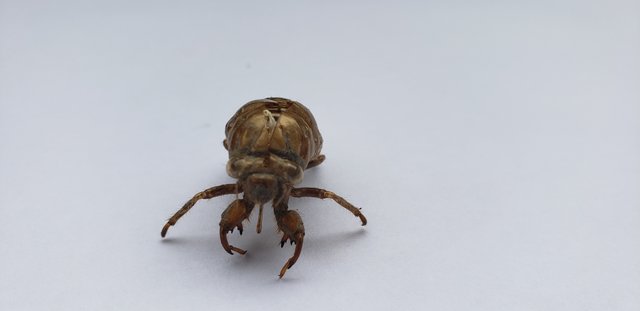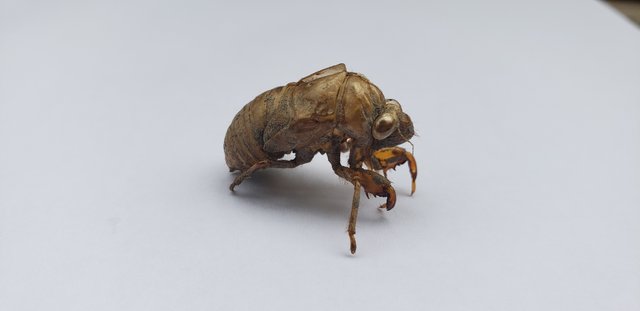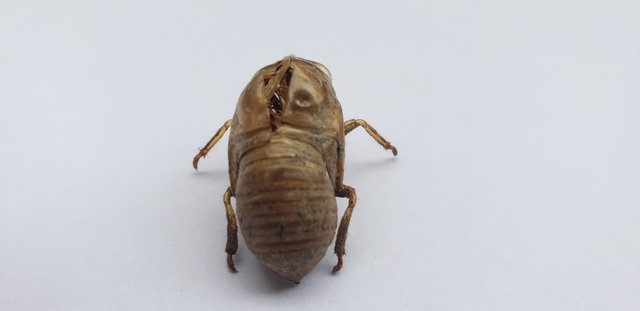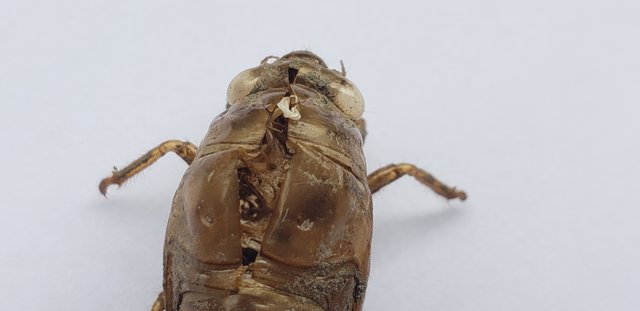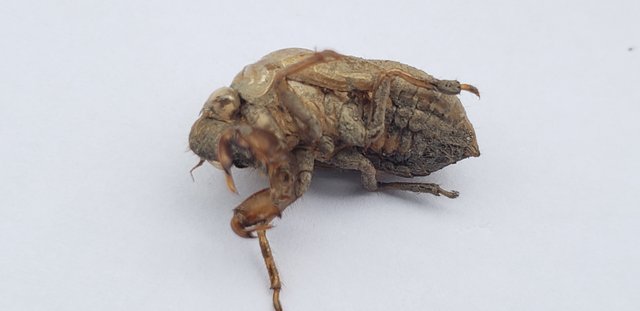 Pictures were taken with my Samsung Galaxy S9+.
More about Cicada's - https://en.wikipedia.org/wiki/Cicada
You can actually eat Cicada's if you want a free snack, heard they taste like shrimp. https://www.nbcchicago.com/news/weird/NATL-VERSION-Cicadas-The-Shrimp-of-the-Land-207203031.html