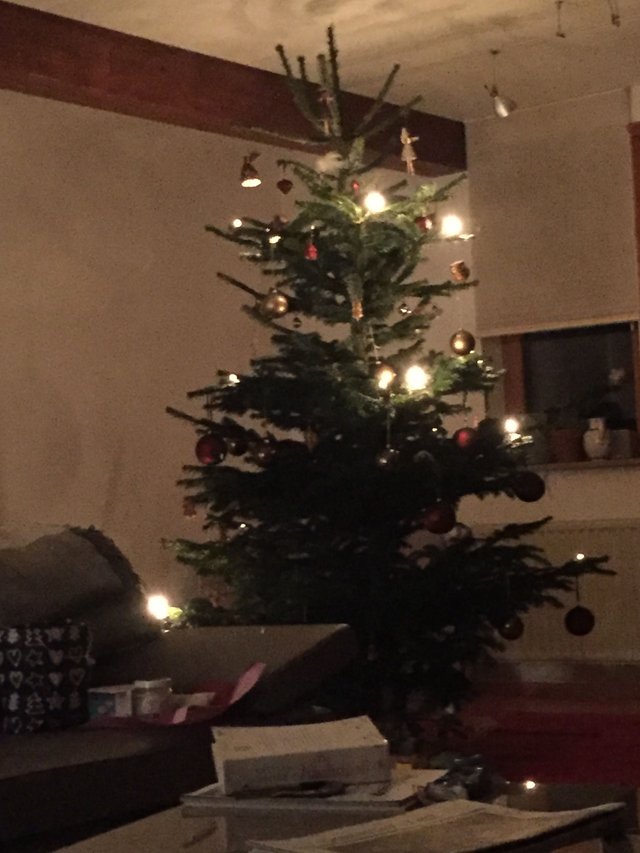 It's starting already during fall. People are getting nervous to find the right Christmas presents. End of year is coming closer and plans will be made. There is this hiding voice talking to you having a relaxed time with some good food, nice people around us, reading books and having a hot pot of tea, snow outside whilst sitting around a fireplace. It's how advertising support this desire to feel and to have the perfect Christmas time. Afraid of following this subtle thought we need to get confirmed that this isn't the right way Christmas will take place. Lists over lists convey who has to visit whom with whom when and why. Who's turn is this year? What if we come alone, what questions may expect me? Do I meet my sister in law, then I have to bring another gift, cause she would not speak a word we me if it's not at least the same value like all the things she did to me around the year and her husband thinks there might be some intolerances concerning their relationships. And don't forget about the kids. Even if no one understands the fear against gift paper sounds or the cat behind the couch or the food which is far too healthy, we'll be organize a massive box of needless gifts for those and show our ability to buy expensive trash for all nieces and nephews. Fathers, mothers, grandparents, sisters and brothers won't get tired of lecturing us in where our place in a system was and always will be. Independent from the fact how old we are or what we reached so far. We know the host's pressure to be excellent in preparing master food plates, offerings expensive wine and pointing out how much fun this was and how happy we are to be together with the whole family!
Repeatedly this is the choice we agree with almost every year. We are still kids. We are still prisoners. We are still trapped in a system game everyone plays for no ones win.
CEOs, Entrepreneurs, Presidents or people like you and me...
Why is it so hard to live your life? Why is it so hard to change perspectives and see things from others eyes? Why does it seem to be impossible to give honest and true love at least at the most festive evening of love?
What is Love? Everyone is talking about giving love to others, be patient, tolerant and maybe to forgive the people we feel close to. Where does it start? Doesn't it start within us?! Isn't true love starting within us because only if we feel love inside, we can forgive ourselves, we'll be tolerant with what we did, maybe what happened to us, where we think it better shouldn't have happen? If you see, what you can do to yourself, how you want to be treated, how much honesty you expect, how much respect you need, you can feel what you truely want to give to others. Can't we give more value to others, when we're honest? Can't we live closer, if we can really talk ?! We often expect a lot more tolerance for our situation, our character, our words. And often we face exactly the opposite of what we think we "need". People are mirroring us. Researches proved it many ways. It's not they - it's us we see. So at the end especially around Christmas time shows us what we didn't face around the year, along our recent life. People get divorced, commit Suizid or walk into depressions. Trouble is programmed as we pretend to do "it" for the sake of others, instead of giving true love in working on us, developing a stable personality. This is the chance to solve blocked energy in our family system and become friends to who we mostly feel more connected to. As we voluntary share deep emotions, experiences and interests there can grow a warm-hearted relationship. Pressure is in us, not others , not society, not tradition, not circumstances, not family members, not thisor that. If you want to make up a balance at the end of year: look inside, meditate, follow your intuition, be thankful. You'll be surprised about how things will fall into place and how peaceful you'll spent time wherever and with who you want. It's 100% up to you. Merry Christmas.