Move Over Elf On The Shelf - There's A New Christmas Elf In Town!
The idea of a Christmas elf spying on my children and sending reports of good and bad behaviour to Santa is never going to be my style. I love the idea of sharing family Christmas traditions and having an elf in the house in the lead up to Christmas is great fun, but, when the elf is purely there to intimidate my children? No thanks!
We've never had an elf on the shelf. We have, however, always had an elf (or a few elves) come to visit during the Christmas season. Our elves are all friendly - you can touch and cuddle them as much as you like. They often move around the house at night (when they remember) and they sometimes have notes (Time to put up the Christmas tree!) or a small treat with them. Sometimes we'll find them sitting with a Christmas story to read or maybe a Christmas movie to watch. Our Christmas elves are purely for fun and to make getting ready for Christmas a true family experience. It has been a wonderful Christmas tradition and my children (even though they are getting older now) are always excited for the arrival of our elves each year.
Our Christmas elves will continue to visit us (I hope!) but I've also recently discovered a new elf who I'm rather excited about.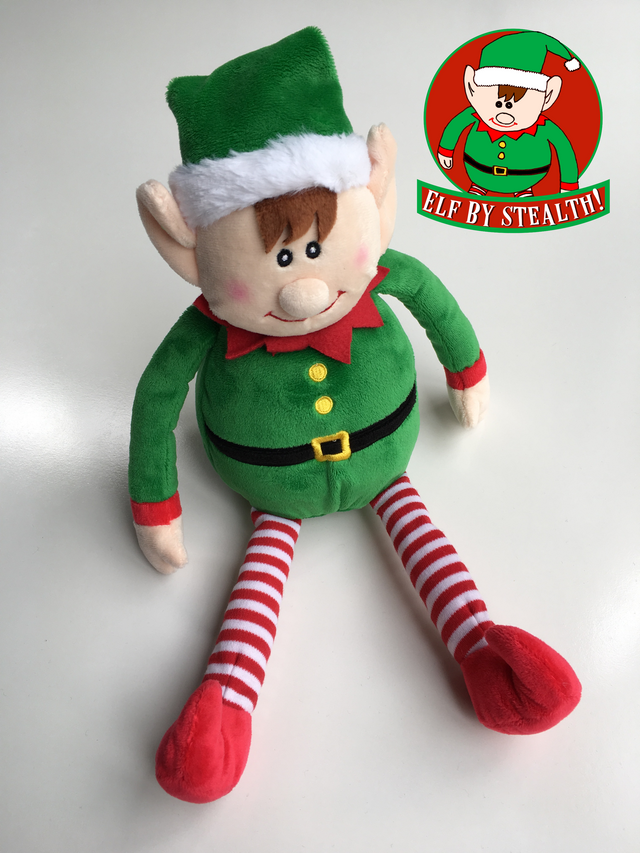 Meet Elf By Stealth - the latest Christmas tradition that presents an opportunity to give, not for any reward, but for intrinsic satisfaction. Now here's an elf tradition I could really get behind.
You can find out more about this elf movement here:
But, to sum it up, basically if you receive an elf you can either keep it or pass it on to someone else secretly. You won't be thanked, you'll get nothing for it, but you will feel good about it! Seems like a great opportunity to get the kids involved in giving to make someone else feel special. And I anticipate some fun family moments while we try to sneak some elves to their chosen recipients without being seen - we're already trying to decide who to send our elves to this year.
You can get the ball rolling and start this tradition in your neighbourhood by buying your elf here:
USA: https://www.amazon.com/Checkered-Fun-Christmas-Elf/dp/B073XDZ6KF
Australia: https://www.amazon.com.au/Christmas-Plush-Elf-Holiday-Family/dp/B073XDZ6KF
Let's use Christmas traditions to teach about spreading joy and happiness and doing good things not for any reward or recognition but just because it feels good to be nice. Elf on the shelf might seem like a fun tradition to have with your kids, and it can be, as long as it's not used as a disciplinary mechanism to frighten them and coerce good behaviour. We want to raise children, and a society of people, who do the right thing because it's the right thing to do and not through a fear of being caught and reprimanded.
If you're lucky enough to receive an Elf By Stealth this holiday season you should feel honoured and special as someone has put lots of time and thought in getting that elf to you - I wonder who it was? If there's no elves in your neighbourhood, maybe it's time you started a new Christmas tradition!