Christmas as Children - Haiku - Christmas Memories, a bit late, but better now than later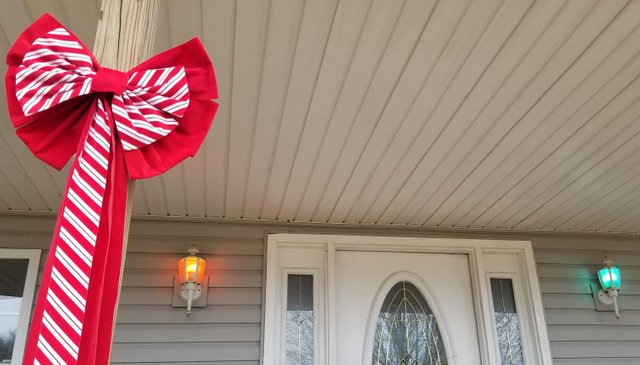 Christmas as children
Awakening early to
Open our presents

Christmas has always been an important holiday in my family, and fall was always my favorite time growing up, as my sister Carol's birthday fell on the 21st of September, followed by my own in late October, and thus were harbingers of the cooler weather and holiday festivities to come.
My mother always spent the days leading up to Thanksgiving and Christmas cooking, making a variety of cookies and other treats to give as gifts, and to serve to guests. She was also an expert knitter and crocheter, and made many handmade gifts destined to become family heirlooms.
She taught us as she went, showing us the ins and outs of each dish she cooked, and ultimately preparing and serving the turkey, ham, and multiple side dishes that would become our Thanksgiving and/or Christmas dinners.
As my dad was a teacher, and played in clubs many nights as a musician, he was seldom home. But on the rare evenings when he was home, he often taught us crafts at the kitchen table, and these are among my favorite memories.

Many of these crafts were given to his students, and to others as family gifts, while others decorated our home and our bedrooms. A very few I still have to this day.
I remember my dad teaching my sisters and me to fold origami cranes and other figures over several evenings, likely over a period of months, or even years.
We were making a wide variety of creatures, but I was the only one who wanted to take on making the lobster, because I thought it was so intricate and cool. I was thrilled when I mastered it on my first try. That one I was really proud of, and kept for years, though it disappeared somewhere along the way.
We all developed a great love of folding origami figures, which is actually a highly mathematical process, as well as artistic, and helps to teach much-needed critical thinking skills.
Not that any of us had any idea of that at the time. We just knew that it was fun and challenging.

Another Christmas, he showed us how to make white doves of peace for the Christmas tree, by folding paper plates, then drawing and cutting them out.
Although each dove may not have been perfect, the effect once they were hung on the tree was surprisingly lovely, and we all agreed that it one of our most beautiful trees ever.
It was especially lovely in the evenings when we had a fire burning in the fireplace, with firelight reflecting in the glass ornaments, and the comforting smell of wood smoke in the air.
Aside from the view from our hillside, the fireplace was my favorite feature about that house, and even living in a suburb of usually-warm Los Angeles, we used it a lot.
And we tried to bring at least some piñón wood back from our trips to New Mexico in the summer, and to collect pine cones during the year, to get that campfire smell from our home fires. We wanted to bring back even more warm memories, especially for our mom, who badly missed the mountains of New Mexico.

There were five in our immediate family, with my mom and dad, my two older sisters and myself, and though my parents would occasionally throw parties or have guests over on other days, on Christmas day, it was just family.
Years later, after my parents split up and we'd moved across town, we kept most of our Christmas traditions, sans the fireplace.
But it was years later, after I'd moved out of my own, and had moved a couple more times across town, that I realized I had lost my box of Christmas ornaments in one of the moves, and a new tradition was born.
My ornaments were a mix of antique blown glass ornaments and family gifts, collected from childhood, and I was very upset to find them missing.
And no, unfortunately, they never did turn up.

But that Christmas, my sister Carol, almost as upset as I was at the loss, made me a small rocking horse ornament, using different colored felt fabric decorated with colored pens, which was a truly lovely gesture. I loved both the rocking horse and the sentiment behind the gift.
Both she and my mom gave me several unique ornaments that Christmas, to jumpstart my new collection of ornaments, and I gave them a few as well.
That became our tradition from that point forward: every year, we would gift one another with unique Christmas ornaments, sometimes purchased and sometimes handmade.
I began collecting them on my travels as well.
And yes, I still have the felt rocking horse, which is among my most prized ornaments.

Years later, after I'd been living in Florida for some years, Carol sent me a box of piñón incense, which immediately brought me back to our childhood camping trips in the Rockies.
Marek recently bought me some as a gift, knowing how much I love it, and having fallen in love with it himself. Piñón incense is wonderful stuff, as is the wood, if enjoying a larger fire.
Around the time we started our ornament-giving tradition, I fell in love with crocheted snowflakes, and my mom gave me several craft magazines that had patterns to make them.
Shortly after moving to Florida, I sent crocheted snowflakes to several friends and family members with their Christmas cards, and made a dozen or so for my own tree, which I still have and use.

A few years later, my friend Ted told me in a letter that he had had friends over for dinner, and their new puppy had discovered the snowflake and eaten half of it. Oops.
That Christmas, I sent him a variety of six or eight crocheted snowflakes, and his next letter thanked me profusely for the "veritable blizzard" I had sent his way.
Which is why I have always preferred making the gifts I give to buying them, as they are almost always far more appreciated by those who receive them, not to mention more meaningful.
And I get double enjoyment, both in the making, and in the giving. What's not to love?

This Christmas, like last, was tough for me to get into the mood for, largely because I got sick as a dog with a flu or other virus shortly after Thanksgiving. And, rare for me, I remained sick for over two weeks.
And, once I was finally feeling halfway decently, I meant to decorate . . . I swear I did . . . it just never quite came about.
And then it was December 21st, the 19th anniversary of losing my dad, and though the memories are mostly good, it still hurts. Hard to get into the Christmas spirit.
Though we did have a mailing error, when a package addressed to our next-door-neighbor was delivered to us by mistake, so I took it by, and finally got to meet the husband who wasn't home when I had introduced myself some months earlier.
He's a fellow Californian, and even lived for a time in Monterey Park, the town where I came of age. Very nice, man, we had a lovely chat, and it was a great ending to the day.

Happily, Marek returned home the following day, which coincidingly was also our fifth wedding anniversary, so things looked up a lot from there.
I brought Lolo, when I picked him up in Nashville, so when we grabbed a meal to celebrate, Lolo was thrilled that we didn't forget him and brought him a number of treats.
Marek made a really interesting observation about our anniversary, that frankly I hadn't thought of before; we were married on the day after Winter Solstice, which means that from that day, we've been moving together into the light. ;-)
I'm happy to say that we had a wonderful Christmas together.
#earthtribe #tribevibes #naturalmedicine #tribegloballove #poetsunited #isleofwrite #tarc #yah #ecotrain #smg #ghsc #spunkeemonkee #thirtydayhaikuchallenge #teamgood #steemsugars #teamgirlpowa #womenofsteemit #steemusa #qurator #steemitbasicincome #bethechange #chooselove #photography #beauty #love #culture #peacemaking #peacemaker #friendship, #warmth #self-respect #respect #allowing #animals #community #unity #love #loss #mourning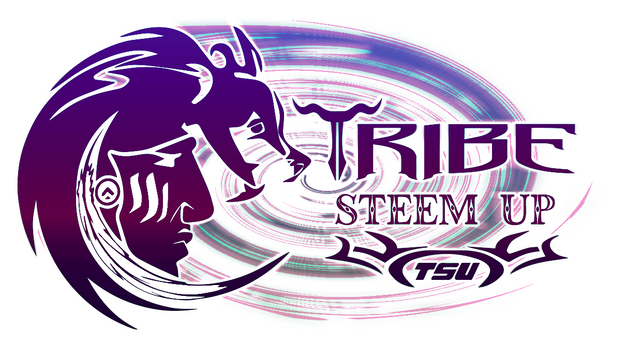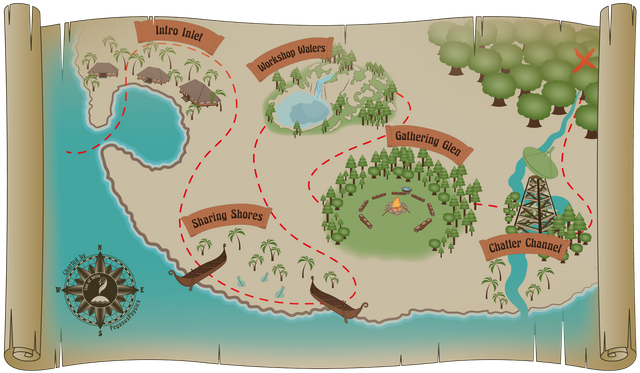 art and flair courtesy of @PegasusPhysics