Maggie is getting into the festive spirit this year. She's usually hiding away during the day, but she now seems to like watching over the gifts under the Christmas tree.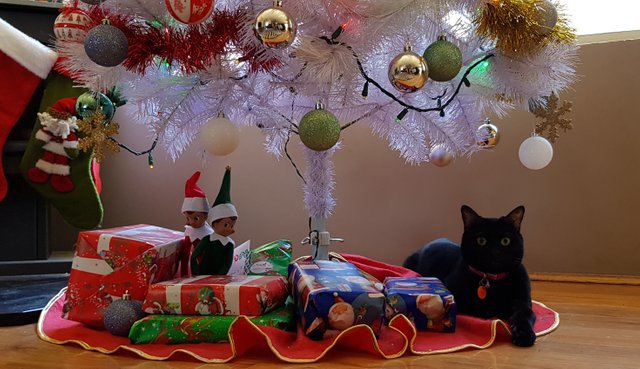 She even thinks she's going to sit at the table and eat dinner with us tonight!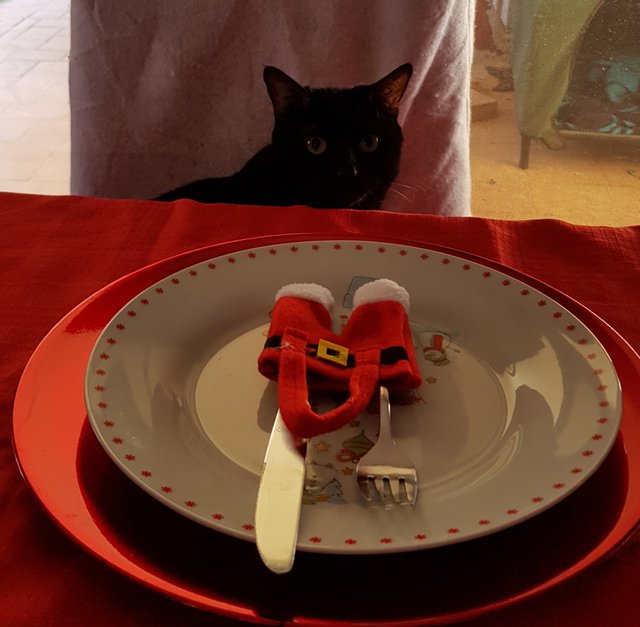 Wherever you are in the world, have a happy and safe festive season, amd to those of you who celebrate Christmas, MERRY CHRISTMAS!!!