Alot of Christmas trees after Christmas are thrown on the roadside.
Will someone clean them up, maybe?
These are the remnants from Christmas, 2 weeks later.
In the UK you put it in your front garden.
Each country has a different culture even those that are in Europe 😆
By the way, all the fireworks from New Year's Eve were cleaned up by an agency company. All the trash of the fireworks in front of our apartment were taken away!
The culture is quite different from Japan 😵
We aleays take our trash with us.
Schools teach children that from a you age.
Anyway it's fun to find differences in our cultures everyday😆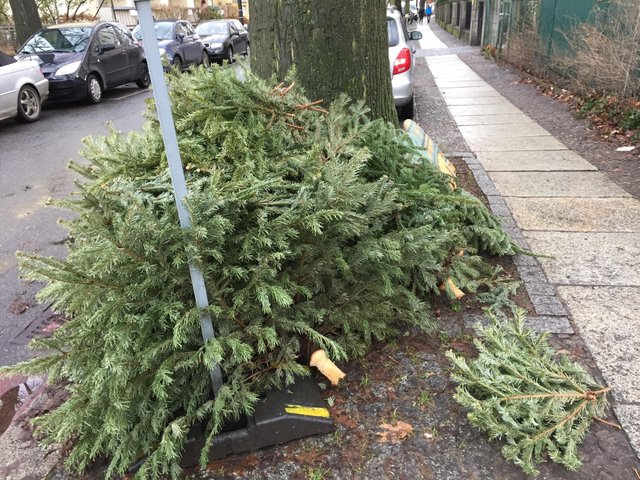 クリスマスが終わって約2週間!
路上にはたくさんのクリスマスツリーが捨てられています。
誰もきれいにしない?
ゴミ回収車が来るのかな?
イギリスではクリスマスツリーを家の前に出しておけばゴミ回収車が回収してくれます。
ドイツは同じヨーロッパといえども国が違えば風習も違うからどうするんだろうー
ちなみに大晦日の打ち上げ花火たちはそのエリアの不動産会社が掃除するそうで私たちの前のアパートの花火のゴミはきれいになってました!
日本ではゴミは自分で持ち帰るのが当たり前だけど😵
日本と全く違う文化で毎日驚くことが多いです😆