I just had my second baby last two months ago, and this is my best gift this christmas. I thought it would be cool to make Michael (my son) to be my christmas theme for the contest of @flamingirl.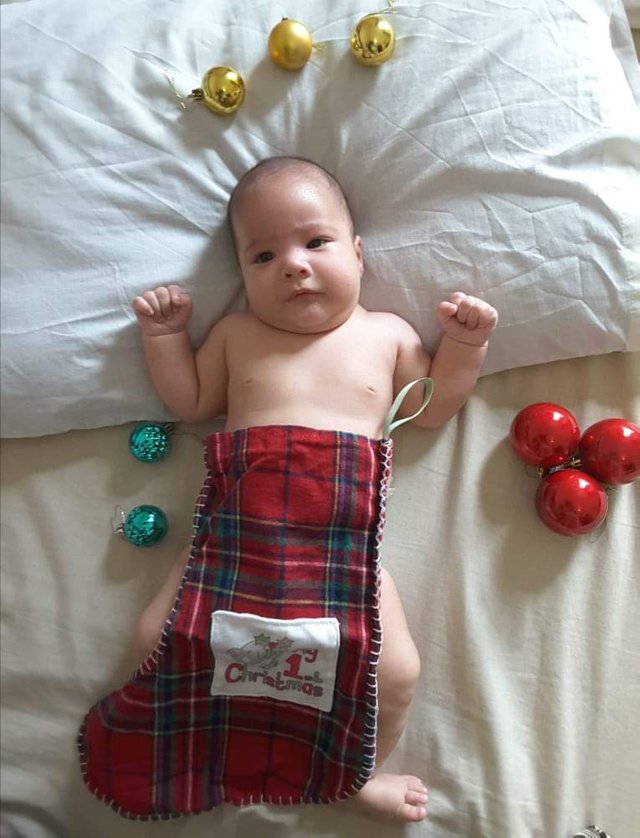 It's very first christmas of michael and we are so blessed to have him. The photography christmas and santa's sock theme was inspired in a magazine, i just added some ornaments, and voila! It looks awesome. Gonna print it too for a hard copy.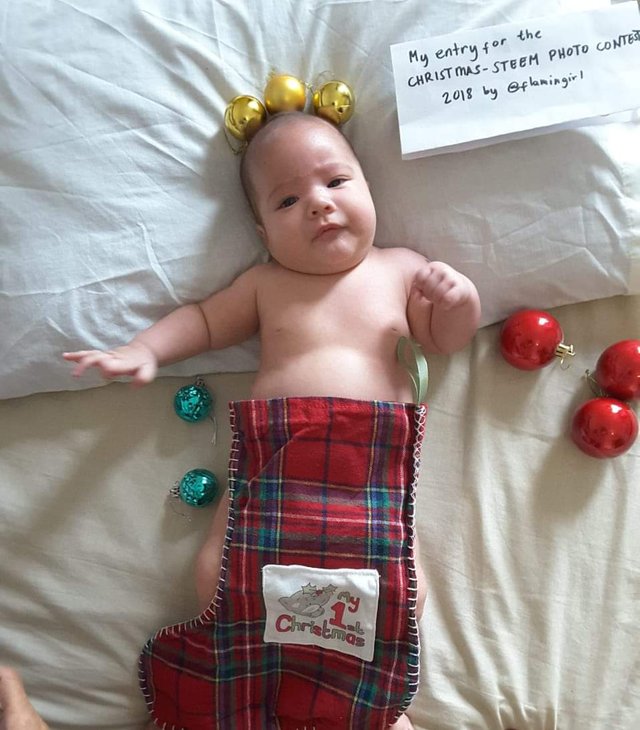 Merry, Merry Christmas. Steem on!