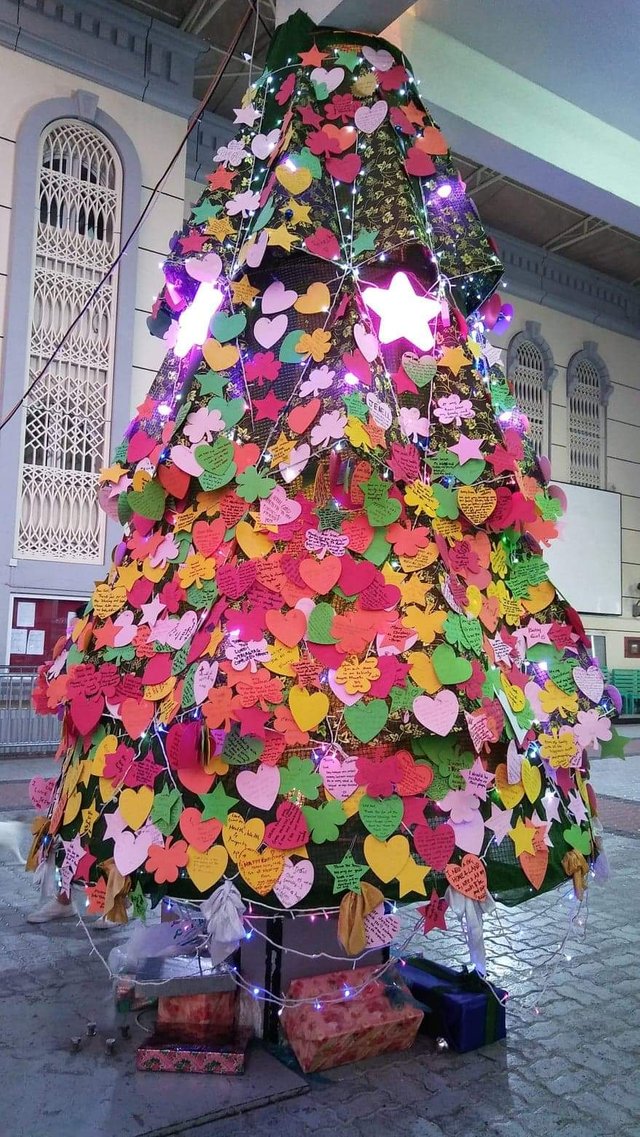 This one is a tall christmas tree from the church made with wire rack and shaped in a triangle. Wishes written in paper which serves as the christmas deco of the tree.
This is one of the hundreds of wishes in a tree. Though, it's not a traditional tree it looks so beautifully and happy colorful tree.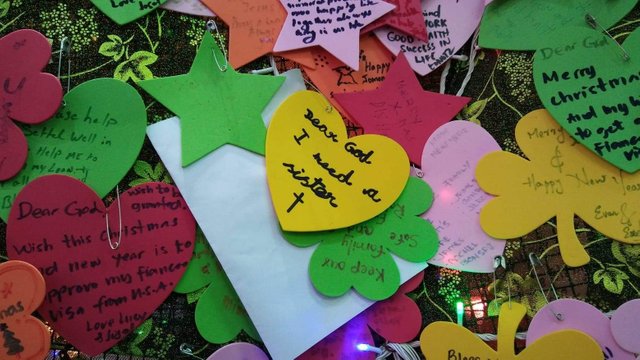 A photo from last year's christmas tree at the Saint michael's church in Sharjah, UAE. It is a charity based christmas tree, where you can buy the paper, write your wishes and hang on the tree. The proceeds will go to charity works for needy people and orphans.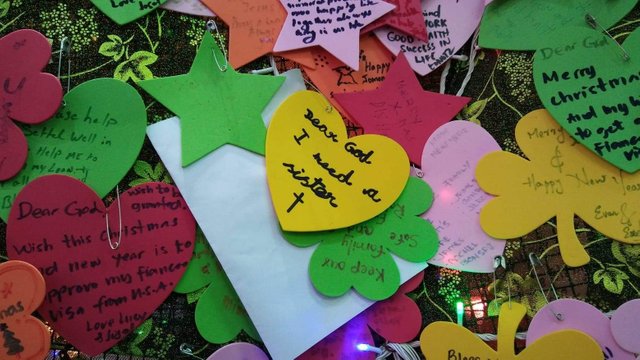 What do you think of this tree, isn't a very happy tree?
This post is made for the competition of @flamingirl for CHRISTMAS-STEEM PHOTO CONTEST 2018.
Happy new year!