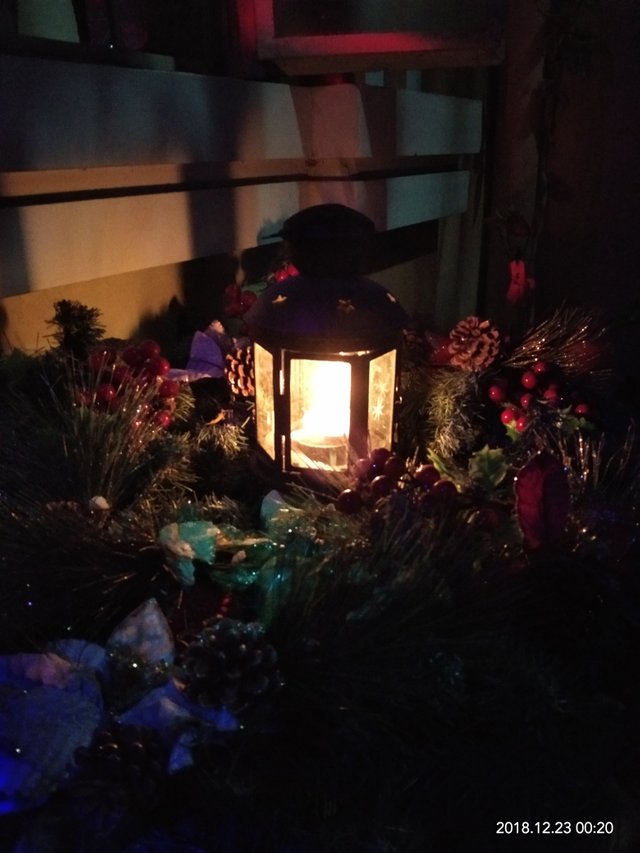 This will be my entry for the Christmas Photography contest of @flamingirl
"An advent wreath"
I chose this as my entry because it's great for this occasion, which is Christmas.
Advent means "coming" and reminds us that we have to be ready and prepare ourselves for the coming of Jesus Christ.
The advent wreath has five candles.
Three violet candles, one pink candle, and one white candle.
Each candle has it's own meaning. The first candle symbolizes "hope", the second candle symbolizes "faith", the third candle represents "joy", the fourth candle means "peace". While the last but not the least the fifth/white candle represents light and purity and it's called Christ's candle.
The fifth candle is meant to be lit on Christmas Day.
Merry Christmas everyone!