One in Christ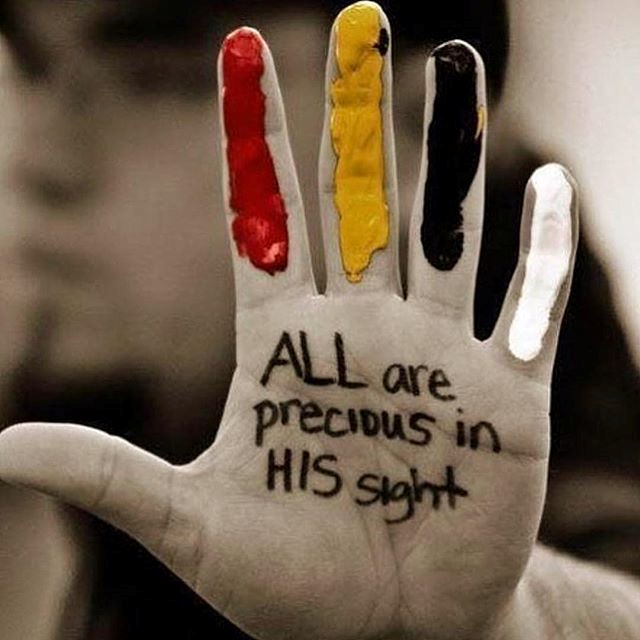 Red, Yellow, Black Or White. As believers in Christ we are all a part of the same family. One family. His family.
There is neither Jew nor Greek, there is neither slave nor free, there is no male and female, for you are all one in Christ Jesus. Galatians 3:28
The Gospel of Jesus Christ transcends cultures, ethic lines, social-economic lines and gender.
If you would like prayer you can email me at [email protected]. All personal matters will be kept confidential and private.