I was reading a blog today about why peoples who were once christian seem to be leaving Christianity. I also went through the Christianity thread on steemit and i have to say that its a bit boring.
Part of the reason why people are leaving Christianity is that its been reduced to a feeling, a relationship with a supposed agent of niceness and not the real Jesus of suffering and heroism. All people need hero's and if the real hero's of history are rejected(The saints) the void has to be filled by fake ones(superman, batman, cat woman...).
Judith was and is a real hero of old and she is declared to be the highest of her race. If only kids were taught such glorious history today instead of the garbage from the tube and the internet.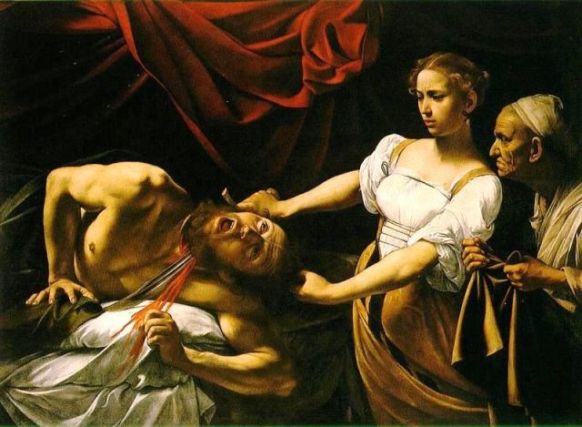 Caravaggio, 'Judith Beheading Holofernes', 1599.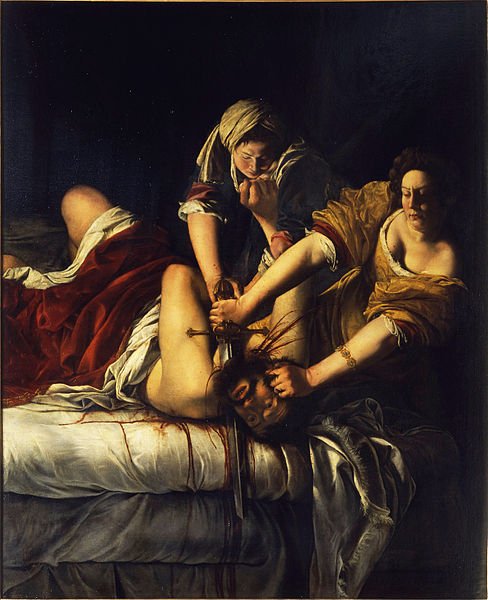 Judith slaying Holofernes by Artemisia Gentileschi, 1614–18
Judith Chapter 15:
8 Joakim the high priest and the entire Council of Elders of Israel, who were in Jerusalem, came to gaze on the benefits that the Lord had lavished on Israel and to see Judith and congratulate her.
9 On coming to her house, they blessed her with one accord, saying: You are the glory of Jerusalem! You are the great pride of Israel! You are the highest honour of our race!
Have a lovely day or night.