God shall overthrow your enemies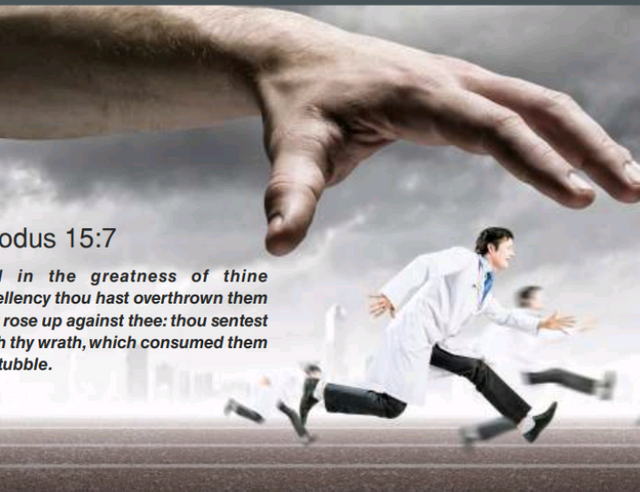 And in the greatness of thine
excellency thou hast overthrown them that rose up against thee: thou sentest forth thy wrath,which consumed them
as stubble. Exodus 15:7
Explanation
This text introduces a new concept of Excellency. It infers that
Excellency cannot only be
measured by perfection but also by greatness. In our text, the Egyptians had risen against the Israelites and put them in bondage for hundreds of years but when God decided to overthrow the Egyptians, our text states that He overthrew them and sent them his wrath which consumed them as stubble in the greatness of His Excellency.
Who has risen up against you, your business or your family? I declare that today that God shall overthrow them and send forth his wrath to consume them in Jesus Name.
Prayer
Father, I ask that YOU overthrow anyone that has risen against me, my family, and my business in Jesus Name.I ask that you send your wrath upon them to consume them as stubble in Jesus Name