Jehovah knows who you are. He can even count the number of hair on your head. He knows you to the very details of your being. He knows your needs even before you ask for it. You need not worry because He provides for you, protects you from harm. His plans for you is for your own good, not to harm you nor shame you in the presence of your enemy.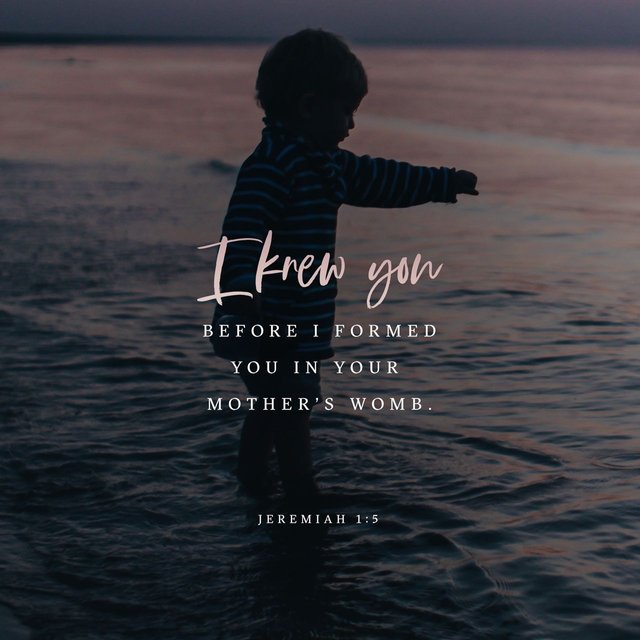 There is nothing to fear. God takes care of His people. Those who trust in Him will never fail for He is faithful and just to His people. He has chosen us and appointed us to be His messenger. We are His people and set apart to serve Him and glorify His name.
"Before I formed you in your mother's womb I chose you.
Before you were born I set you apart.
I appointed you to be a prophet to the nations."

https://www.biblegateway.com/passage/?search=Jeremiah+1%3A5&version=NET
Upvote and Resteem, pretty please...
FOLLOW
@cjclaro
if you are blessed by God's Word today or you are into rainbow, sunset, golden hour, black and white, macro, rain, nature, or smartphone photography and just about anything on photography