Yes, even to the tiniest of the creatures He created, His eyes never leave them. We are His masterpiece and His love abounds that even He sent His own son to die for us.
All this mercy and grace from our Lord Jesus is available for the taking. We shall honor God for His kindness and everlasting protection of our lives.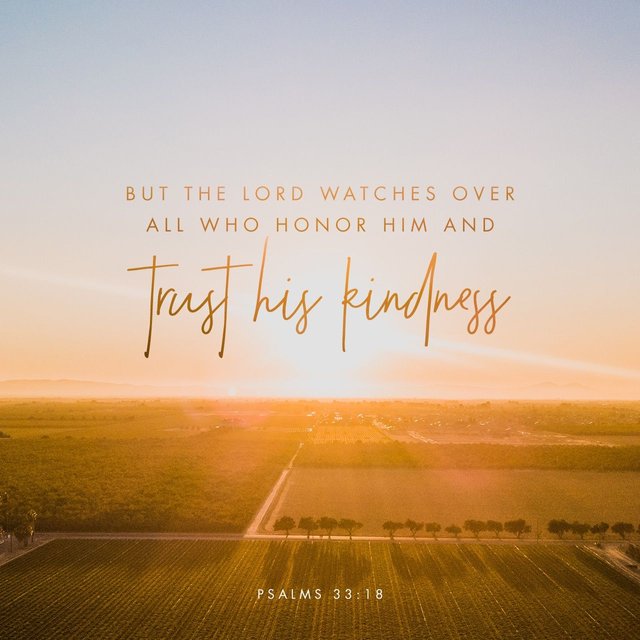 Let us worship only the One True God who will never take His eyes off of us because we are His precious children.
"Behold, the Lord's eye is upon those who fear Him [who revere and worship Him with awe], who wait for Him and hope in His mercy and loving-kindness,"
Psalm 33:18 AMPC
https://bible.com/bible/8/psa.33.18.AMPC
Upvote and Resteem, pretty please..


FOLLOW @cjclaro if you are blessed by God's Word today or you are into rainbow, sunset, golden hour, black and white, macro, rain, nature, or smartphone photography and just about anything on photography.