You Cannot Know Better Than God!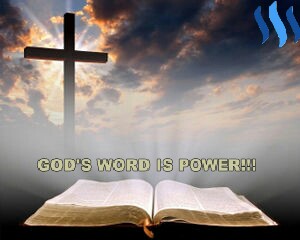 For God so loved the world, that he gave his only begotten Son, that whosoever believeth in him should not perish, but have everlasting life. John 3:16 (KJV)..
God is a Spirit and anyone who wishes to worship Him must do so in spirit and truth, John 4:24. No one can be wiser than God Almighty who created heaven and earth and everything therein.
Remember that He is Omnipotent, Omnipresent and Omniscient. Mankind needed a Saviour because of their inherent sin nature. He gave Jesus Christ to mankind as a sacrificial lamb for that inherent sin so that mankind could have an opportunity to receive eternal life.
Eternal life is the life of God that makes God who He is. Dear beloved, if you have received Jesus Christ as Lord and personal Saviour, then it is now your turn to let the world know what they are missing. Let them know they cannot be wiser than God, they should take advantage of the love God Has for them and accept Jesus Christ so that they can inherit eternal life.
Eternal life will guarantee their seeing God face to face in heaven. God wants the best and Has the best for you. Hallelujah! Be An Overcomer!
Bible verse: http://biblehub.com/
Vote and follow for more.
Thank you.