Choose Godly Wisdom!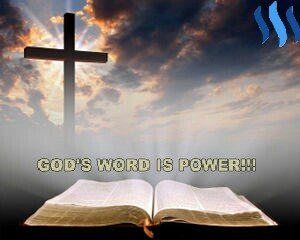 For in much wisdom is much grief: and he that increaseth knowledge increaseth sorrow. Ecclesiastes 1:18 (KJV)..
The kind of wisdom you operate in will show how your end will be. In the opening Scripture King Solomon was drawing a contrast between godly wisdom and earthly wisdom.
Godly wisdom always walks in the fear of God which produces prosperity and peace: "But the wisdom that is from above is first pure, then peaceable, gentle, and easy to be intreated, full of mercy and good fruits, without partiality, and without hypocrisy," James 3:17.
On the contrary, earthly wisdom leads to grief and sorrow. Dear beloved, choose the fear of God in His Word and God will give you wisdom that will bring joy, peace, and prosperity to you. Hallelujah! You Are More Than Conquerors!
Bible verse: http://biblehub.com/
Vote and follow for more.
Thank you.