ACCEPT CORRECTIONS WITH HUMILITY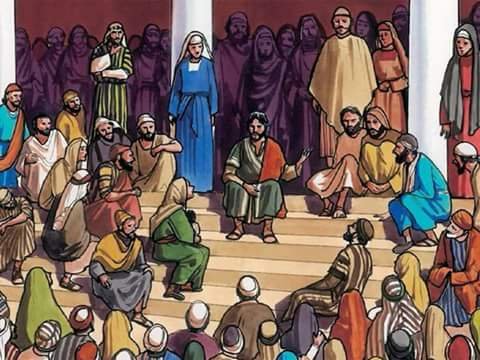 Mistakes are part & parcel of life likewise corrections. It is one thing making a mistake & it is another thing accepting correction or even rejecting it. What is your attitude towards corrections? Do you accept corrections wholeheartedly or you hate being corrected?
My take on the above is simple:
A mistake is simply an error which needs correction.

The point of making a mistake shows the infallibility of humanity [this is not to promote errors which are intentional].

Accepting corrections would not demean you, but it will make you a better person.

In correcting people, we need to do so with love & patience.

IF YOU DO NOT WANT TO BE CORRECTED, AVOID MAKING MISTAKES.
The above points flow from the Gospel of yesterday (Mark 11:11-26) which talked about Jesus cleansing the Temple.
In the Gospel of today (Mark 11:27-33), Jesus again goes to the Temple & instead of the Chief Priests, the Scribes & the Elders of the people to accept in principle what Jesus is telling them, they begin to question Jesus' authority in correcting them. For them, they were still not interested in Jesus' corrections, but the power behind Jesus' action.
If you want to GROW, accept corrections; if you want your life to be @ a STANDSTILL, reject corrections & if you want your life to RETROGRESS, be asking "irrelevant" questions by justifying your errors when you are corrected.
May God help us in this endeavour & lead us in all our activities, the Father & the Son & the Holy Spirit.