Christian wisdom: Before the coming of this faith, we were held in custody under the law. Galatians 3:23
The commandments do not belong to the doctrine of the Kingdom of Heaven because the commandments do not communicate life, explains the Apostle Paul:
"Is the law, therefore, opposed to the Promises of God? Absolutely not! For if a law had been given that could impart life, then righteousness would certainly have come by the law. But Scripture has locked up everything under the control of sin, so that what was promised, being given through faith in Jesus Christ, might be given to those who believe.", Galatians 3:21-22
In the old covenant, the chosen people accept the Law of Moses to receive the promise of the land, whereas in the new covenant the promise is the beatitudes and their law is the commandment of love: "Love your neighbor as yourself", Mark 12:31.
The beatitudes are gifts, that is, perfections: "Be perfect, therefore, as your heavenly Father is perfect.", Matthew 5:48. Jesus invites us to live the spiritual gifts: "Be merciful, just as your Father is merciful", Luke 6:36; in this consists the true Christian wisdom. The spiritual gifts are way, truth and life: "I am the way and the truth and the life", John 14:6.
Jesus in his parables explains to us that only gifts communicate life, the righteousness of the good Samaritan who saves his neighbor wounded on the side of the road (Luke 10:25-37), the faithful father who with his mercy forgives his son in the parable of the prodigal son (Luke 15:11-32). The spiritual gifts make us like God.
Paul explains that by faith we are justified to live in the likeness of Jesus:
"Before the coming of this faith, we were held in custody under the law, locked up until the faith that was to come would be revealed. So the law was our guardian until Christ came that we might be justified by faith. Now that this faith has come, we are no longer under a guardian.
So in Christ Jesus you are all children of God through faith, for all of you who were baptized into Christ have clothed yourselves with Christ.", Galatians 3:23-27.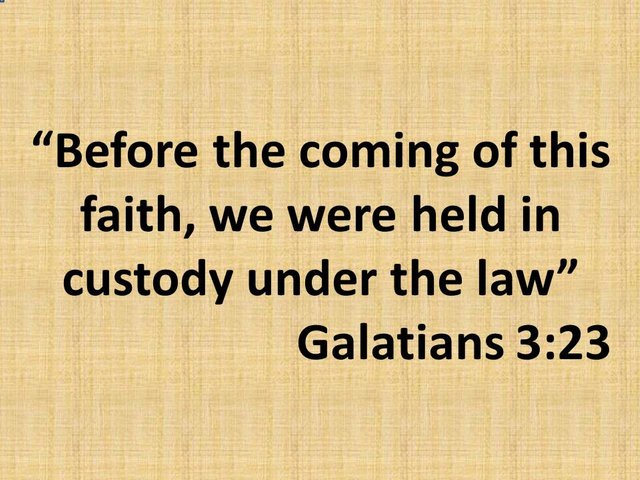 For more information visit my profile, follow the link and download for free my ebook.