Bible Study Devotional: John 3:1-5. Important! How Can Someone Be Born Again?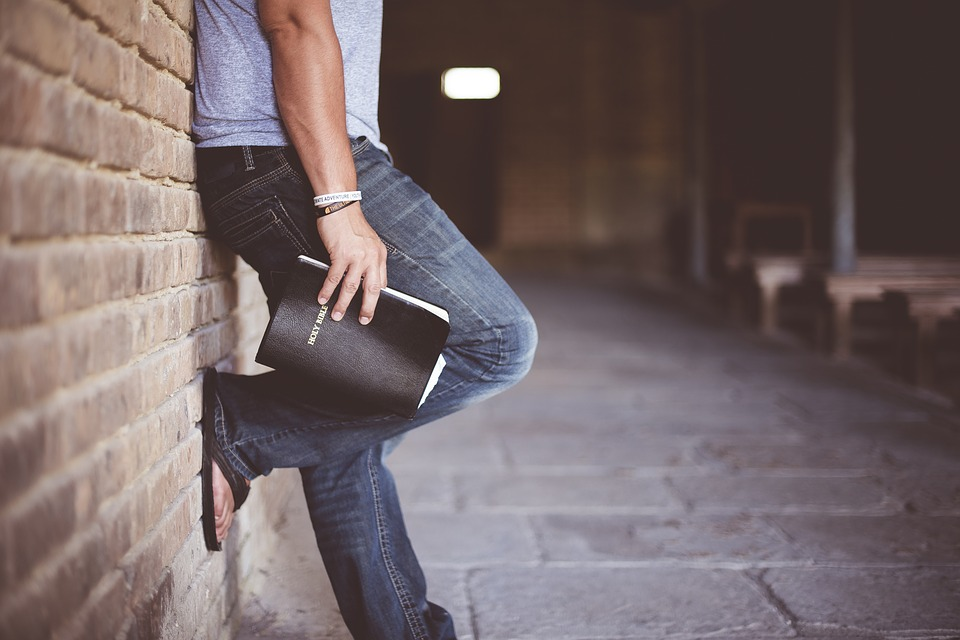 The subject of this post is central to New Testament Christianity and having a biblical understanding of being "born-again" is truly important. Jesus' words in these verses are pure gold...
1 There was a man of the Pharisees, named Nicodemus, a ruler of the Jews:
If you remember, the Pharisees were a religious group within 1st century Judaism that had a lot of beliefs in common with early Christians, but whose primary focus was outward purity. In the Greek language, Nico-demus means "one who is victorious among the people." Just like every name in the Bible, his name hints at his position and destiny. Sure enough, he was "a ruler" among the Jewish people.
Nicodemus appears four times throughout the Gospel of John, and he is always very interested in Jesus. He might be considered a "secret follower" of Jesus. At the end of the book of John, it is Nicodemus who helps Joseph of Arimathea prepare Jesus' body for burial after his death.
2 The same came to Jesus by night, and said unto him, Rabbi, we know that thou art a teacher come from God: for no man can do these miracles that thou doest, except God be with him.
Here, Nicodemus describes his faith in the goodness of Jesus and addresses him as "Rabbi" or "my great one." He accepts that Jesus is from God because he does the works of God.
3 Jesus answered and said unto him, Verily, verily, I say unto thee, Except a man be born again, he cannot see the kingdom of God.
This is a very important revelation in New Testament theology. Jesus says that only those who are "born again" can see the kingdom of God. This by extension, disqualifies those who are not born again from having this experience of the kingdom of God. What does it mean to be born again?
If we examine both the Greek and Aramaic New Testaments, the original wording is more literally translated "born from above." So, those who want to see the kingdom of God must first be "born from above." We can take the original language further and interpret this as "regenerated from above" or "recreated anew."
All these possible interpretations and translations can be very helpful in our understanding, but we must interpret the wording spiritually or we will be as confused as Nicodemus is about to be!
4 Nicodemus saith unto him, How can a man be born when he is old? can he enter the second time into his mother's womb, and be born?
As I said, Nicodemus is hearing Jesus' words in the original language, but he is not interpreting those words correctly in his mind. Obviously, Jesus is not speaking in literal or physical terms. Rather, he is speaking in spiritual and figurative language.
5 Jesus answered, Verily, verily, I say unto thee, Except a man be born of water and of the Spirit, he cannot enter into the kingdom of God.
Here, Jesus clarifies what he means by "born again" or "born from above." He states that one must be "born of water and the Spirit" to enter the kingdom of God. If we interpret these words in the context of the rest of the New Testament, then we will read "born of water" and think of baptism. This is not necessarily incorrect. However, we must remember that Jesus is speaking in spiritual and figurative terms. Therefore, when he mentions water he is not bringing up a physical work that we can do (baptism) which brings us into the kingdom of God! Rather, he is speaking in spiritual terms and teaching that it takes the cleansing action of "water" (the work of the Word of God) to usher us into the kingdom.
Paul the Apostle said something very similar about this spiritual "water" that is actually the Word of God in Ephesians 5:26-27 below.
"That he might sanctify and cleanse it with the washing of water by the word, That he might present it to himself a glorious church, not having spot, or wrinkle, or any such thing; but that it should be holy and without blemish."
Perhaps he also says this to cause us to remember what happened when he was baptized by water and by the Spirit at John the Baptist's hands. The Spirit rested on Jesus in the form of a dove and God said, "This is my beloved Son, in whom I am well pleased." (Matthew 3:17b).
In other words, Jesus was God's Son before his baptism, but the baptism was when there was a declaration in the earth that Jesus was God's Son. In the same way, baptism is a sign that takes place where we publicly declare that we have been born again through the person of the Word of God (Jesus) washing us like water and cleansing us from sin and the Spirit of God dwelling in us and in turn declaring that we are his child!
May each of you fully experience this individually and may this bless you and help you understand this vital subject!
Amen
"For wisdom is better than rubies; and all the things that may be desired are not to be compared to it." – Proverbs 8:11
All Bible Verses are from the KJV Unless Otherwise Noted
All images used are in the public domain from Pixabay
Follow me @wisdom7 for more!