Imag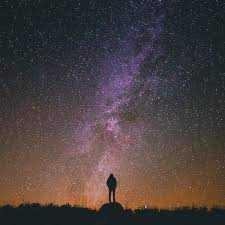 Stars Don't Just Shine Without Power! Prayer Produces the Power We Need for Our Lives to Change and Our Stars to Shine...
and, not just to shine...but to shine BRIGHTLY and never be quenched by the Enemies.
Do you remember MKO Abiola? His star was quenched by the enemies. He was a Great Man. But the enemies got him, silenced him, imprisoned him and he ended his life in Sorrow.
They killed him after he was even released from prison to now begin to enjoy at he had suffered for many years for.
Those things don't just happen physically. They are orchestrated from the spiritual world.
Micheal Jackson's star was shining...then the enemies got him. The star began to grow dim...they accused him of molesting children. And so he began to go down...
After he won all the cases in court and was trying to stage a comeback the enemies moved into action...they never wanted his star to rise and shine again...they never wanted his sun to shine brightly anymore...
They got him killed within a short while...before he could organse that concert.
These are people whose stars once shone but they got down...
Many of us in this generation, our stars have not even started blinking yet self
We don't even know our left from from our right yet
you shall see what you need to see
you shall know what you need to know
Through the teachings of the Word of God,
the LORD shall show you what you need to do for your star to shine and for your Sun to rise.