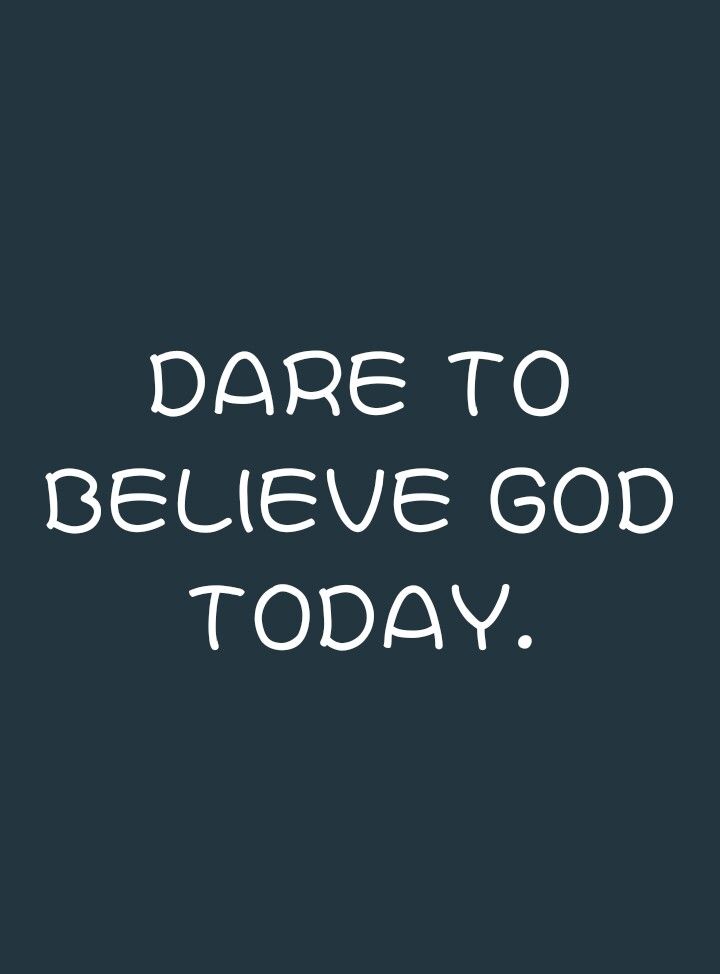 will you dare to start believing God? God does not want you to drag through life,he does not want you to have to scrimp and scrape, trying to come out with enough money to pay for ,food, shelter,transportation or worry about how you are going to raise money for your tuition fee.it is not or never his plan for you to dwell in perpetual pains, that is not his thoughts towards you(Jeremiah 29 vs 11).
God wants you to have a good life, a life filled with happiness,joy,peace,health and fulfillment but that does not mean it will always be easy, there is a price to pay which is by believing in him, you can start believing God from today for a better health.believe for joy,for a better marriage,believe him for peace,increase and abundance or anything at all.become a true believer knowing that you can only become what you believe.
I Dare you to believe him today and you wont regret it.