Let This Word Be A Light, Guiding Your Path.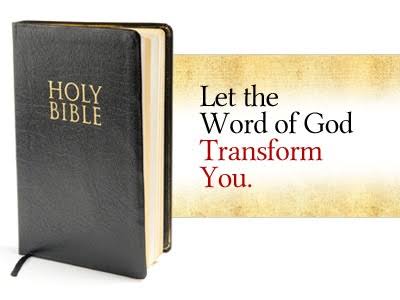 Today being the 17th of April 2018, i decided to put together, some of God word and post here on Steemit then Facebook. It is my earnest hope that you will find this word of God helpful, as you go about your day to day activities. Let this Timeless Word of God be a light unto our path in Jesus Mighty Name.
Love the Lord your God with all your heart and with all your soul and with all your strength.
Deuteronomy 6:5 NIV
http://bible.com/111/deu.6.5.NIV
---
And do not forget to do good and to share with others, for with such sacrifices God is pleased.
Hebrews 13:16 NIV
http://bible.com/111/heb.13.16.NIV
---
Make sure that nobody pays back wrong for wrong, but always strive to do what is good for each other and for everyone else.
1 Thessalonians 5:15 NIV
http://bible.com/111/1th.5.15.NIV
---
My dear brothers and sisters, take note of this: Everyone should be quick to listen, slow to speak and slow to become angry,
James 1:19 NIV
http://bible.com/111/jas.1.19.NIV
---
For I command you today to love the Lord your God, to walk in obedience to him, and to keep his commands, decrees and laws; then you will live and increase, and the Lord your God will bless you in the land you are entering to possess.
Deuteronomy 30:16 NIV
http://bible.com/111/deu.30.16.NIV
---
And whatever you do, whether in word or deed, do it all in the name of the Lord Jesus, giving thanks to God the Father through him.
Colossians 3:17 NIV
http://bible.com/111/col.3.17.NIV
---
Be bless and stay bless.