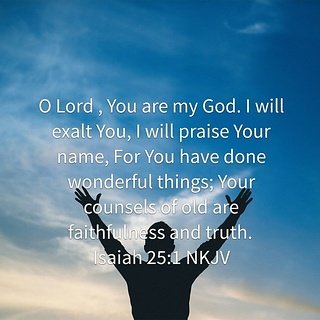 My eyes have seen, my ears heard, my mouth will talk about the goodness of God. To the mountain I will shout about the goodness of God and over the valley, the goodness of God will I shout about.
The Lord is so good, loving, kind and passionate about our salvation to the extent He sent His son to pay the price of our salvation. He never allowed my adversaries to weigh me down.
He never allowed the flood of life to drowned me, protecting and providing for me. He has been so merciful to me and he still is. Because of Him I can face tomorrow for He shall see me through.
Thank your God my Creator, Heavenly father thank for all you have done, doing, will do.
Hallelujah unto you.