Happy Sunday!!!
So today started out with me thinking and saying to myself that I won't be going to church today but it ended the way round. I went to church and it was wonderful. I'm happy I went.
The sermon today was on how to be true followers of Christ. As Christians, we are called to live by the examples Jesus set for us while he was on earth. I took notes in church and I am glad I can share them here with you.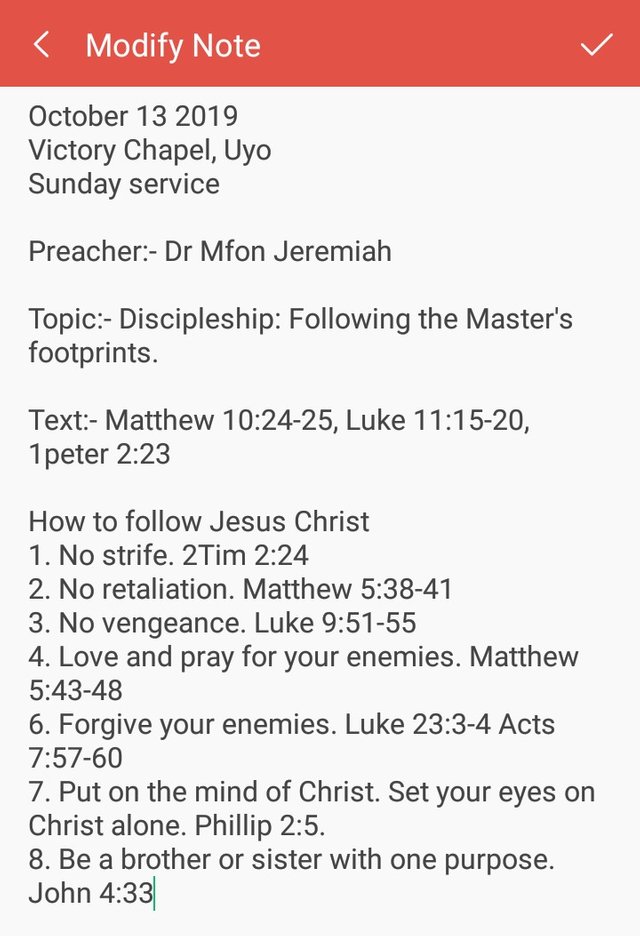 I hope you had a wonderful time in church like I did?