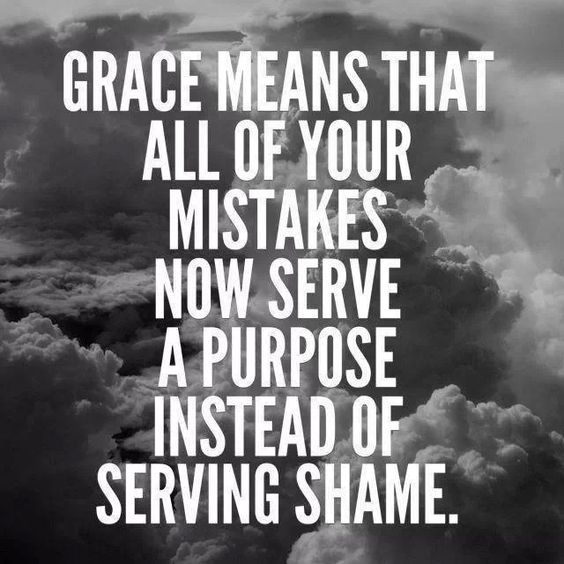 Source
Isaiah 54:4 "Fear not; you will no longer live in shame. Don't be afraid; there is no more disgrace for you. You will no longer remember the shame of your youth and the sorrows of widowhood.
Shame is a load, a feeling of guilt or regret because you may have done something wrong. Shame is different from embarrassment because it goes deeper. Where you find shame you'll find fear and it is not the will of God for us to walk in shame neither are we meant to live in fear. 1 Timothy 1 vs 7
It doesn't matter what you think you have done, in Christ there is total and absolute forgiveness. The word keeps judging you just as the internet never forgets, do not be dismayed because you are made perfect in Christ as he said in his word 'you will no longer live in shame'
Remember the adulterous woman (john 8 vs 2-11). The world had condemned her already until Jesus Christ came because grace is the truth that takes away the guilt of shame.
What do you do when feel ashamed?
Believe the world of God- Hebrews 12vs 2, Ephesians 2 vs 1-6
Reject the lies of Satan Eph 1:19-22
Release your faith for forgiveness and to move forward. For whatever you did, forgive yourself and move past it
Accept the real you in Christ (always know that you are loved, you have worth and a huge price was paid for you)
Change the way you think. You can do this by taking in Gods words. Romans 12 vs 2
Always remember, God accepts you because even when you were a sinner he sent his only begotten son to die for you. He did this asking for nothing in return. It doesn't matter the shame you carry, God approves of you so let that load go and be free.
God bless you!
If you were blessed do upvote, resteem and follow