Each goal surpassed in life is a victory, but, what do we understand by victory?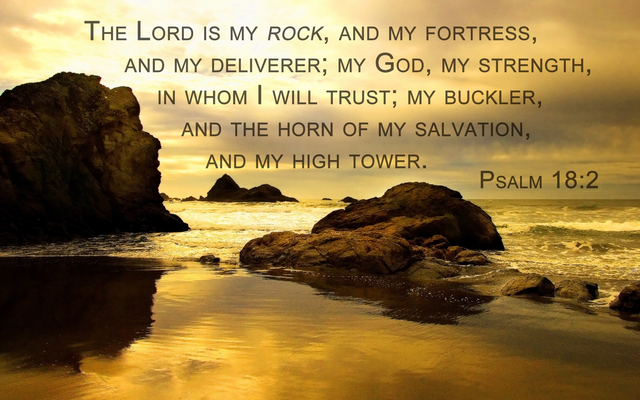 Source
Many people make the mistake of believing that the term victory only refers to the conquests of prizes and tangible successes like the one that wins a race or a contest, the one that wins or triumphs in a business, the one that graduates in a university career, and so on; and although it is very true that all this is a victory, the term encompasses much more. It is not only the tangible prize, nor the success, it is also the constancy, the perseverance and the overcoming. That is why overcoming an illness, overcoming failure, starting over as many times as necessary, getting up when falling, and even waking up in the morning every day, is a victory in life.
So let us feel victorious, we are more than conquerors through him who loved us and continues taking care of us: Jesus Christ, our Lord and Savior. And let's say as the psalmist said...
I will love thee, O Lord, my strength.
The Lord is my rock, and my fortress, and my deliverer; my God,
my strength, in whom I will trust; my buckler, and the horn
of my salvation, and my high tower.(...)
The Lord liveth; and blessed be my rock;
and let the God of my salvation be exalted.
Psalms 18:1,2,48
Cada meta superada en la vida es una victoria, ahora bien, qué entendemos por victoria?... Muchas personas cometen el error de creer que el término victoria sólo se refiere a la conquistas de premios y éxitos tangibles como el que gana una carrera o un concurso, el que gana o triunfa en un negocio, el que se gradúa en una carrera universitaria, y así por el estilo; y aunque es muy cierto que todo eso es una victoria, el término abarca mucho más. No es sólo el premio tangible, ni el éxito, es también la constancia, la perseverancia y la superación. Por eso el superar una enfermedad, superar el fracaso, comenzar de nuevo las veces que sea necesario, levantarse al caer, e incluso, despertar en la mañana cada día, es una victoria en la vida.
Así que sintámonos victoriosos, somos más que vencedores por medio de aquel que nos amó y sigue teniendo cuidado de nosotros: Jesucristo, nuestro Señor y salvador. Y digamos como dijo el salmista...
Te amo, oh Jehová, fortaleza mía.
Jehová, roca mía y castillo mío, y mi libertador;
Dios mío, fortaleza mía, en Ti confiaré;
Mi escudo, y la fuerza de mi salvación, mi alto refugio.(...)
Viva Jehová, y bendita sea mi roca,
Y enaltecido sea el Dios de mi salvación;
Salmos 18:1,2,48