Walking with the Wise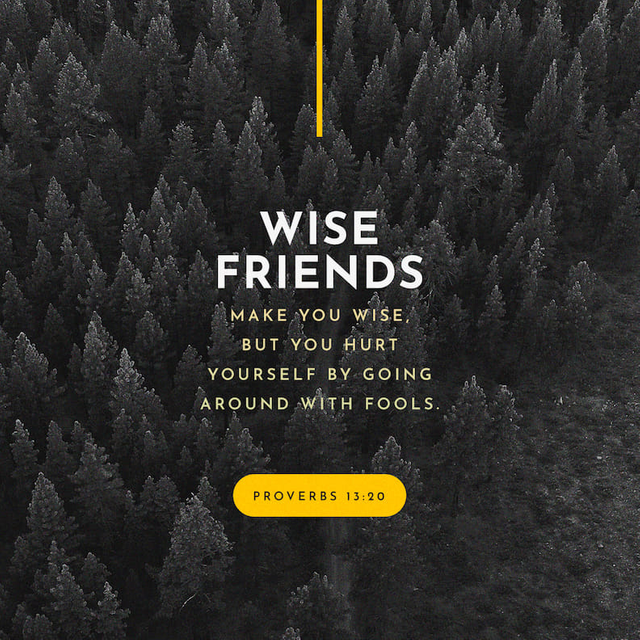 Walk with the wise and become wise, for a companion of fools suffers harm.
Proverbs 13:20 NIV
The wisdom of God is the principal thing to lead us on our day to day living. Walking with those that are already filled with God's wisdom will make us become wise in all ways and we will be able to grow more in the knowledge of our Lord Jesus Christ.
This is not talking about the wisdom of men for it is foolishness and men who are blinded by the world (satan) see the things of God as foolishness.
Choose the right wisdom today and see how your life will radiate glory.
God bless you.
---
originally posted on whaleshares and also posted on my Hive and Steemit blogs.