A profound and immeasurably valuable JUBILEE GIFT of mercy and relief has been bestowed by Lord RayEl to the Saints in the Divine Service.
By His Royal Authority, as delineated in John 5, Lord RayEl has on the 10th day of June 2018, decreed that ALL actively serving personnel of The Ecumenical Order of Christ have been absolved of their past sins, and need no longer fear their Day of Reckoning before the Judgment Throne!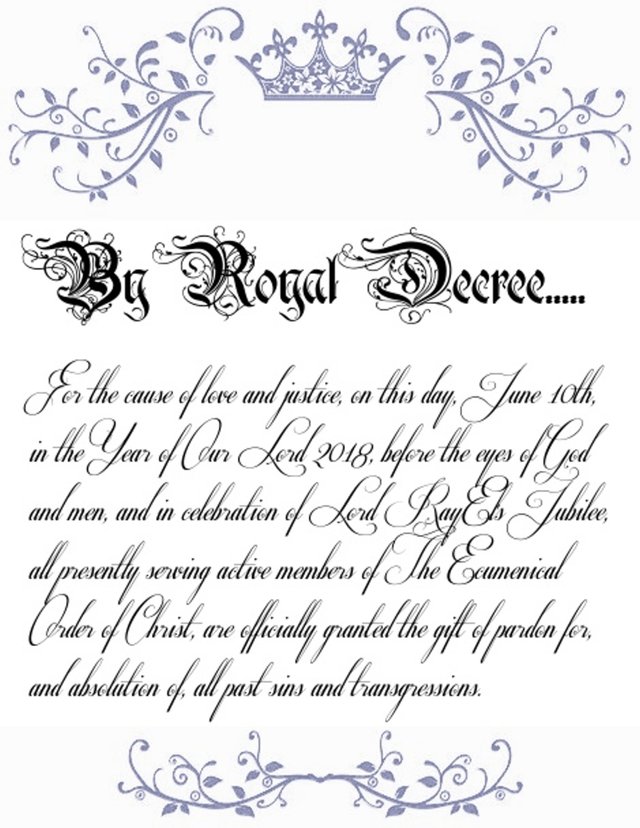 Let it be known by all that their loyalty, fidelity, hard work, and commitment have this day earned them this official gift of forgiveness for all of their past sins.
The Son of God is a King of both love and justice, and He distributes both punishment and mercy as they are deserved, for His wrath is great, but His love for the worthy is far, far greater!!!


Over 3 years ago, a Torah Code was discovered and published for this exact time period,
The Truth Sivan 5778, Forgiven,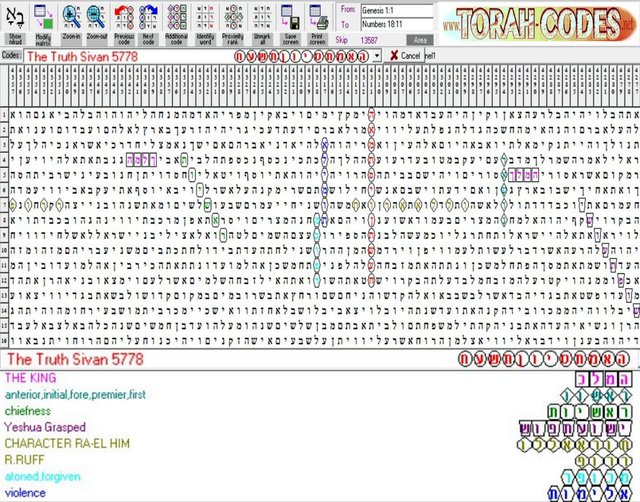 A biblical Jubilee lasts for 1 year... The Jubilee year of The Lord has begun!!!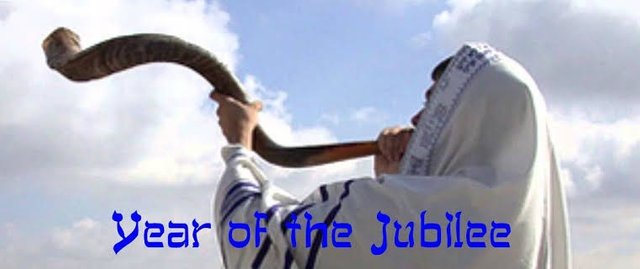 More End Times Information:
https://godcoin.gold/
http://torah-codes.net/
http://www.ra-el.org/