I want to keep you up-to-date as fast as i can with the on going situation in good old Communist China. :-)
Today we good and bad news for our now well-known Chinese Banana Trader Guy from my first article haha. I like him ^^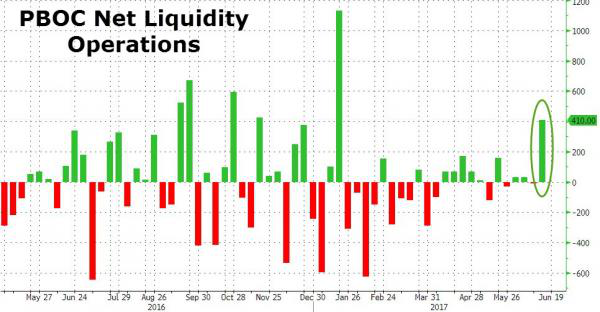 The Chinese Central Bank aka PBOC injected $ 410 Billion in its Banking System. Whoooooooooott?? So i almost got my predicted $ 1 Trillionen for the Banking System.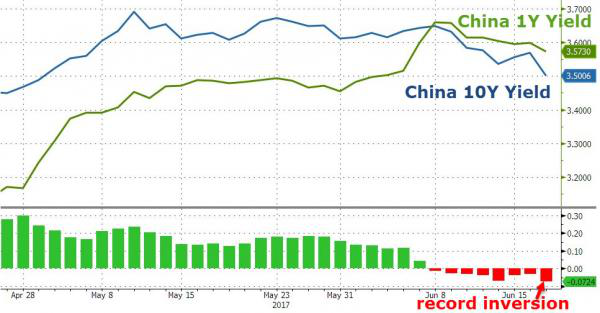 But the Chinese Bond Yields took a hard hit with a record yield inversion, which shows that the mother of all aka GROWTH is slowing and not even all these hundreds of millions are helping them anymore in their efforts to hold the system together.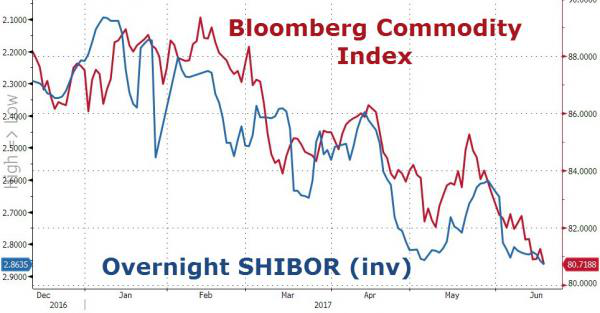 Not to forget, after the population growth of China in the last decades and getting hard working young well-educated communist-trained people in the workforce-> The other leg is crumbling, COMMODITY PRICES are FALLING and FALLING DOWN either.
Source: National Bureau of Statistics (NBS), Axiom Capital Research.
AND average Price Changes of New Homes, by Tiered-Cities, are also going down, which shows a prolonged slump in the Chinese Housing Market is taking shape. Thats very bad.
So ähm??? Just 1 GOOD NEWS and 3 VERY BAD NEWS for our Chinese Banana Trader :-(
BE AWARE AND TRADE ACCORDINGLY.
Yours
Simon the Ravager
Dasheroni & Anarcho-Capitalist
http://www.zerohedge.com/news/2017-06-19/china-yield-curve-slumps-record-inversion-despite-massive-liquidity-injection
http://www.zerohedge.com/news/2017-06-19/chinas-new-home-price-growth-slows-further-may-should-you-be-concerned