One month has passed since I planted my chili seeds. Time has come for most of the little sprouts to move into their own private pots. Few of the species that take a bit longer to germinate will have to wait for another week or two to be relocated but I transplanted most of them today.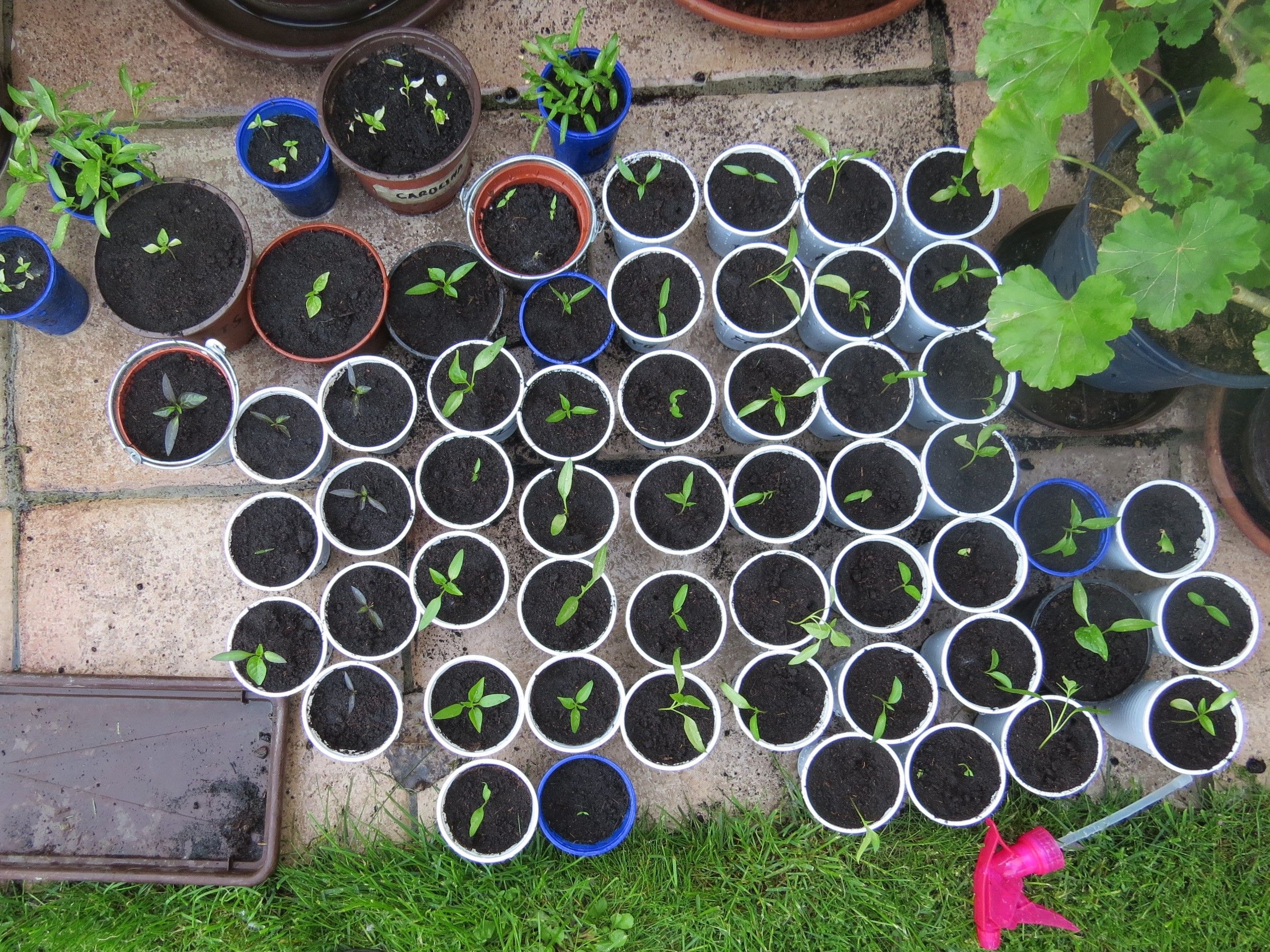 I have also left a bunch of Fireballs in two pots as I have got too much of them so I will give them to two of my friends which have their farms in the village. Not counting those now I have 56 chili plants from 6 different varieties growing in their individual pots and 15 more waiting to be transplanted. I will wait for them to get a bit bigger than I will give some more to anyone who wants them. I intend to keep somewhere around 20 plants for myself.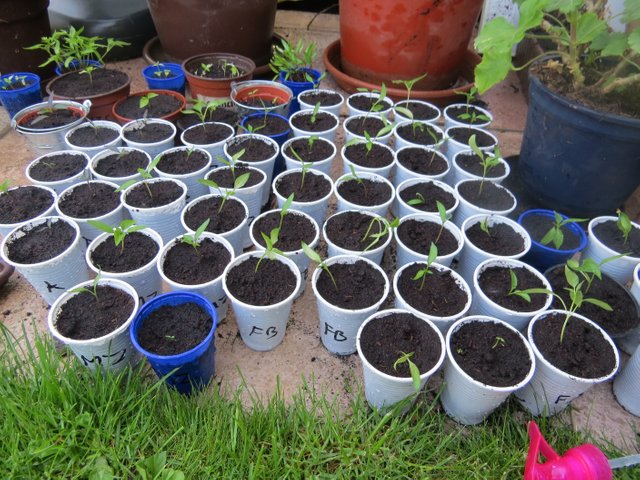 So far Fireball and Lil' Devil varieties are growing best. Those are hybrids I have grown for years now so I guess they have gotten used to the climate here through natural selection over the years. They are hybrids I accidentally created. Fireball is the milder variety which is still too hot for people used to Jalapeno, but those who love a hotter variety can enjoy them alongside some smoked sausages and cheese. Lil' Devil variety is much stronger and comes with a trick up its sleeve. For the first 30 seconds, they are not hot at all, and then when you get relaxed they hit you full on with extreme heat. Of the two I prefer Lil' Devils, but most of my friends enjoy milder Fireball more.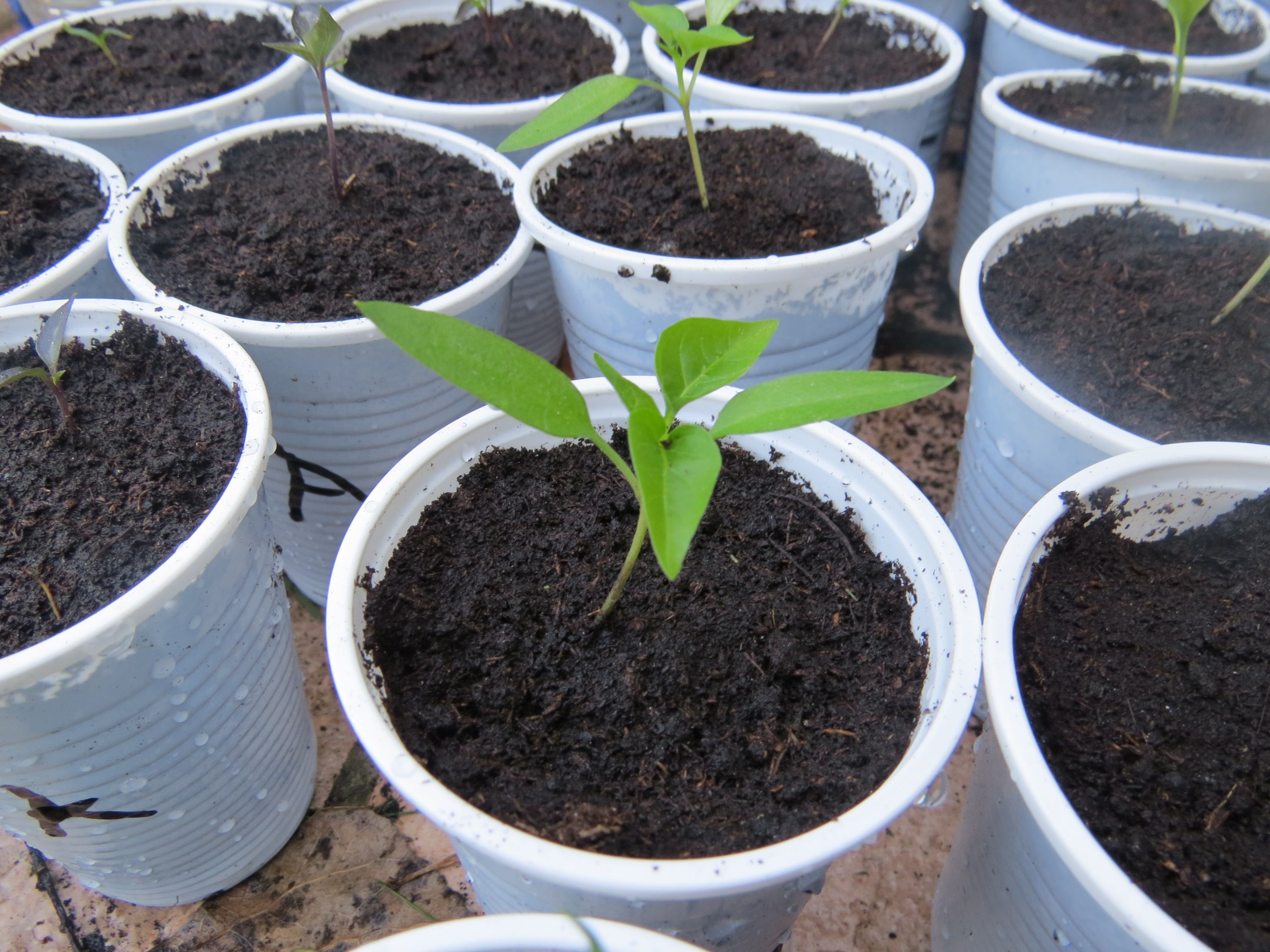 Lil' Devil
---
Next on the list that is growing pretty well is Aurora. They are usually grown for decorative purposes as at one point of their cycle their peppers are rainbowish. Some of them are red, some are orange, while some have already turned purple. I planted them for the purpose of crossbreeding as I will try to create purple Carolina Reaper by crossing the two varieties.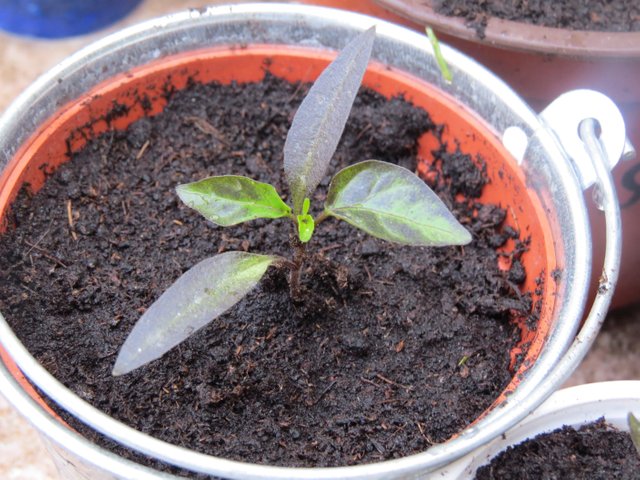 Aurora
---
I am a bit worried about my Carolina Reapers and Trinidad Moruga Scorpions as I left them in direct sunlight for too long a few days ago and it burnt few of their leaves. I hope they will recover, but at least I have one plant from each of those varieties that survived without major damage. Those two are masters of heat and I would like to have them among my collection.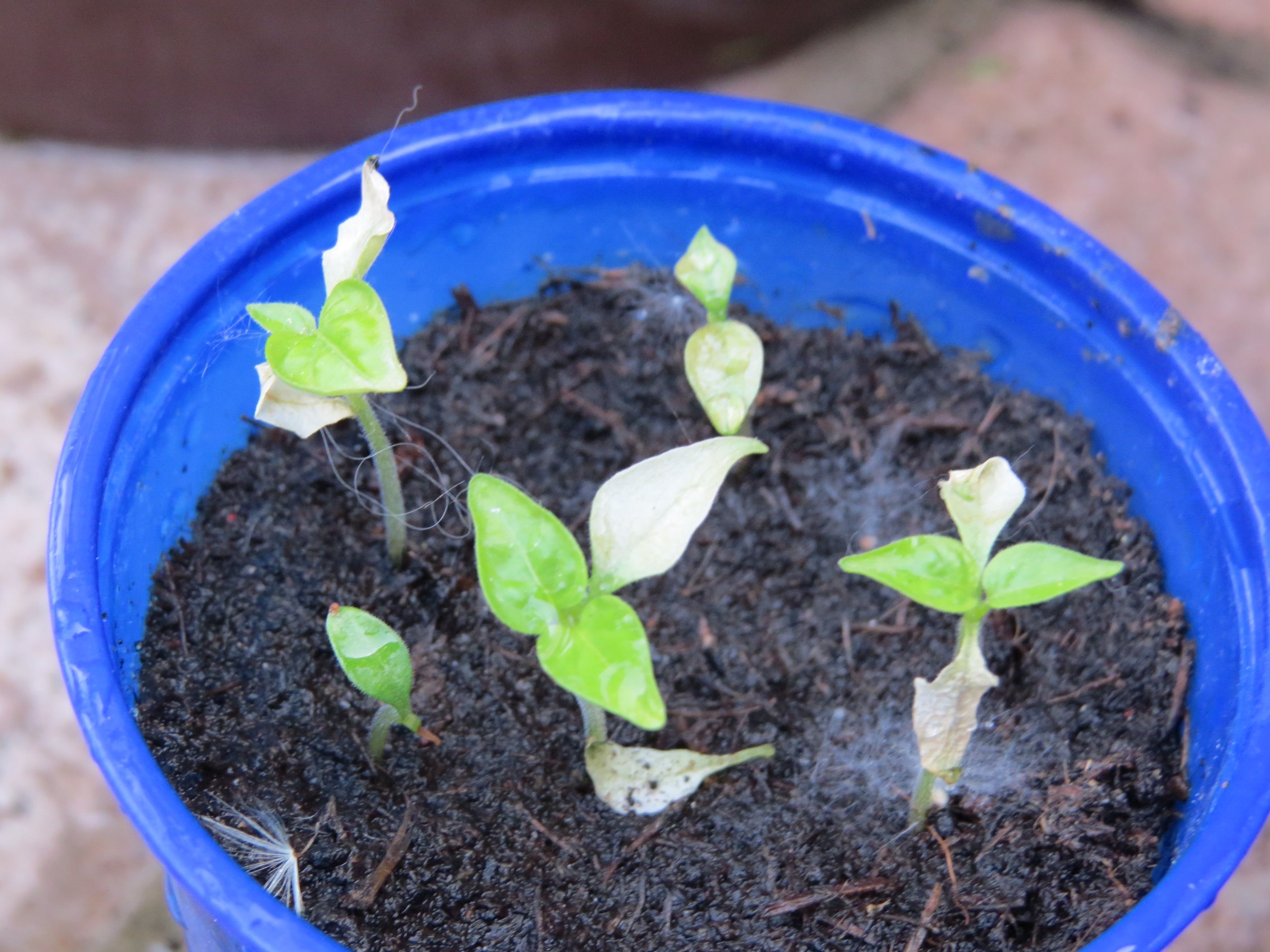 Sun-burnt Trinidad Moruga Scorpion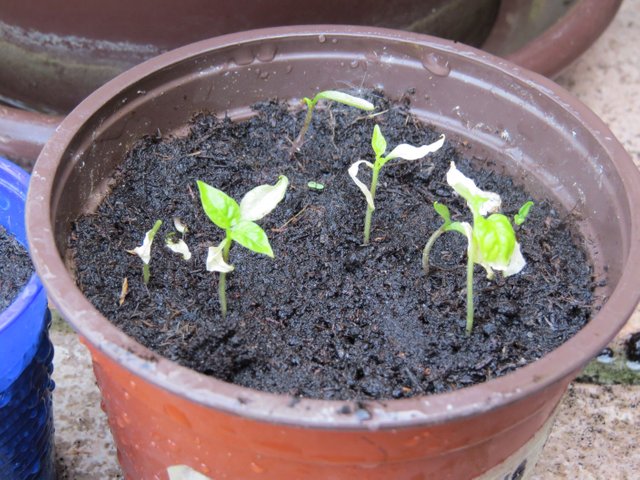 Sun-burnt Carolina Reaper
---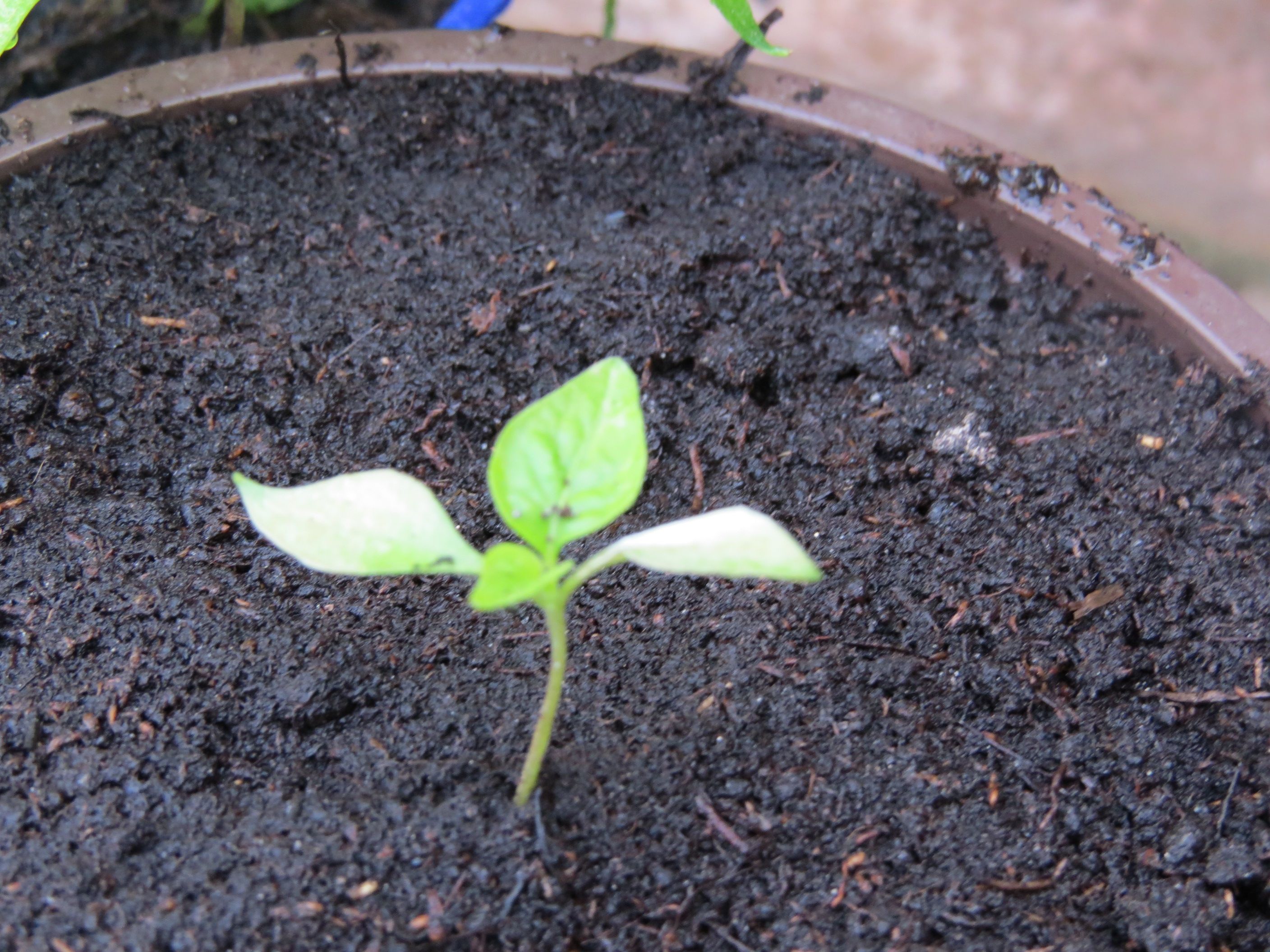 Healthy Trinidad Moruga Scorpion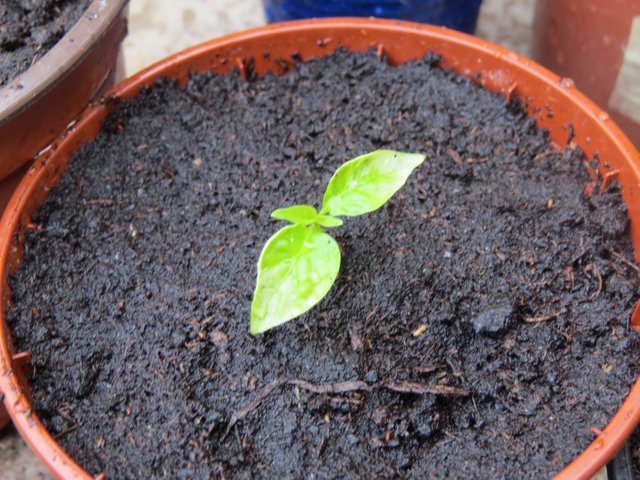 Healthy Carolina Reaper
---
Finally, the last species I am growing is my favorite mega-hot chili, and it is the one I am worried about the most: Bhut Jolokia Chocolate. Don't get tricked by the chocolate in the name of the pepper, it only describes it's color. This nasty pepper is among the hottest in the world with 800K ~ 1M SHU. For those what who don't know what SHU is, it is a Scoville Heat Unit, in other words, a scale to determine how hot is something. For a reference, Tabasco sauce has 2K SHU and Scarlett Johansson in her days has somewhere around 500K.
Bhut Jolokia Chocolate is hardest of these varieties to breed and takes the longest to grow. Out of ten seeds I planted only three have germinated and one of the three is in near-death state right now. The other two appear healthy, but they are still very small. There is still hope for them and I will keep you up to date on how they are coming along.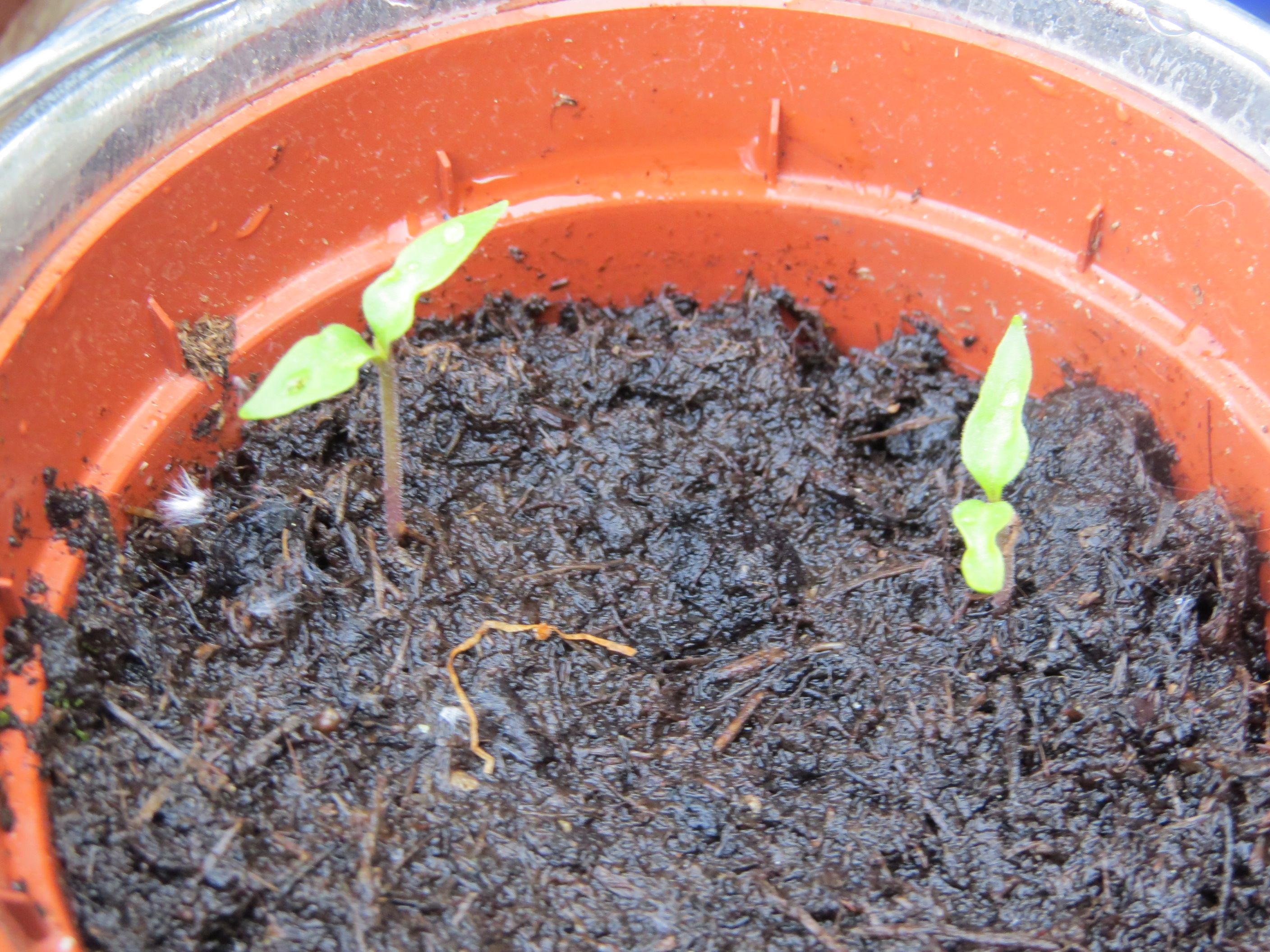 If you are interested in the process of planting the chili seeds you can read about that in my post here.