The Baby Chicks Are In!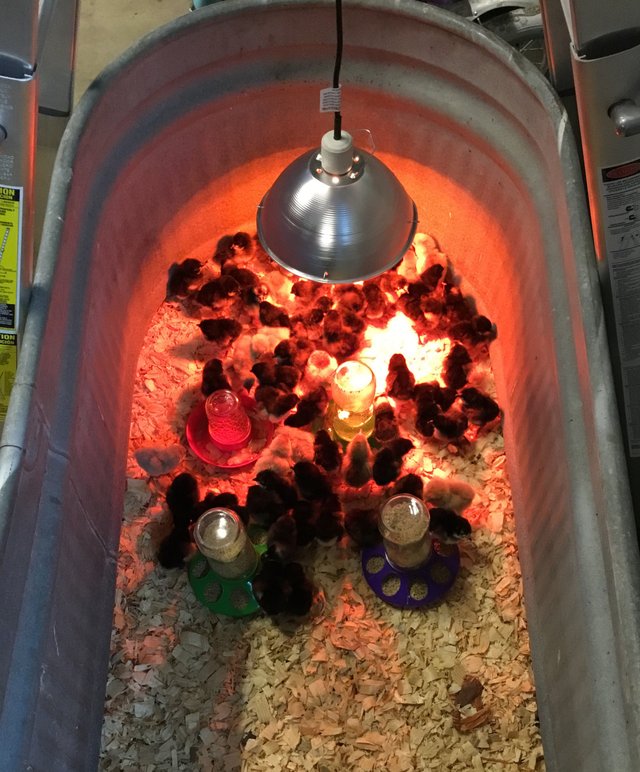 65 Baby Chicks Arrived This Morning
It's a good thing the snow is shrinking measurably each day, because I'm not too sure how long these chickies will last in here. We got ourselves black jersey giants, barred Plymouth rocks, and Hoover Hatchery's choice of rare chickens. (I'm really hoping there is a lavender Orpington in there.) 
I'm really looking forward to watching all these chicks grow up!