Every chess game is a story, every game has   a character, and every game has a class and every game has a history.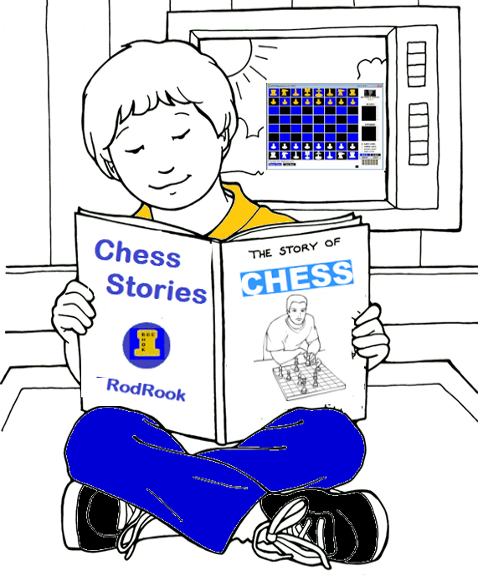 All chess games have a story and a theme that been played many times. The great thing about chess stories is that so many stories begin exactly the same but not many ever end the same. My chess story below begins with the most iconic chess story line of all time; "Pawn to King-Four". Pawn to King Four is the equivalent of "Once Upon a Time" in a traditional story. This iconic story line is many times followed by "There Was a Young boy". The Chess iconic line "Pawn to King-Four" is many times followed by "Knight to King-Bishop-Three" or "Pawn to Queen-Four". 
Now if any can understand that a chess story is not at all different from a traditional story, such as "The Boy Who Cried Wolf", "Hansel & Gretel" or "Three Little Pigs". Then you know there is also a lesson or moral to be learned from a chess story. The three traditional stories mention above was written by great authors and told for hundreds of years.  
All chess stories have the benefit of being written by the Classic Ancient rules of chess and its traditions. The two chess players simply present the story. You get a great story every time, even if it's not told well.  
I have selected some of my best chess stories, presented by Rodrook and opponents. There is a lesson and moral in each one, I personally recommend that you view, learn and enjoy each one on my blog new and old.  
  GAME#43