Chess Puzzle of the Day (Jul 29, 2021) | Problema de ajedrez del día (29-Jul-2021)
♔♞♙ Chess Puzzle of the Day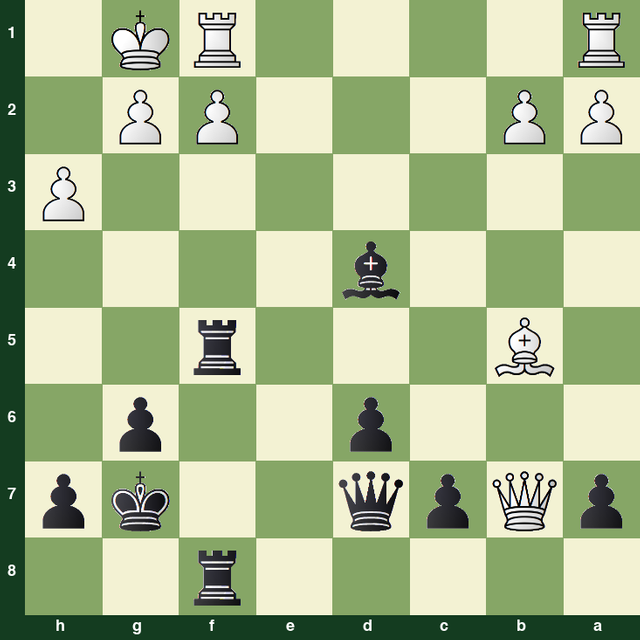 *** Black to play and win ***
In this position there is an obvious winning move, which unfortunately steels the fun to put it that way. However, if you think carefully, you'll realize that the position is promising for black regardless of white's clear blunder. So, let's use the imagination and suppose for a moment that the obvious wining move is not possible. What else can black try? Can you come up with some nice variations?
Do you want to exercise your tactical skills a little? Then solve this chess puzzle. Indicate the correct move and a full continuation. If you want, you can point out the tactical motives and other patterns present.
I also want to invite you to participate in the many chess tournaments on lichess.org. If you play chess online, join in! Free registration.
More information about this series of posts.
---
♔♞♙ Problema de ajedrez del día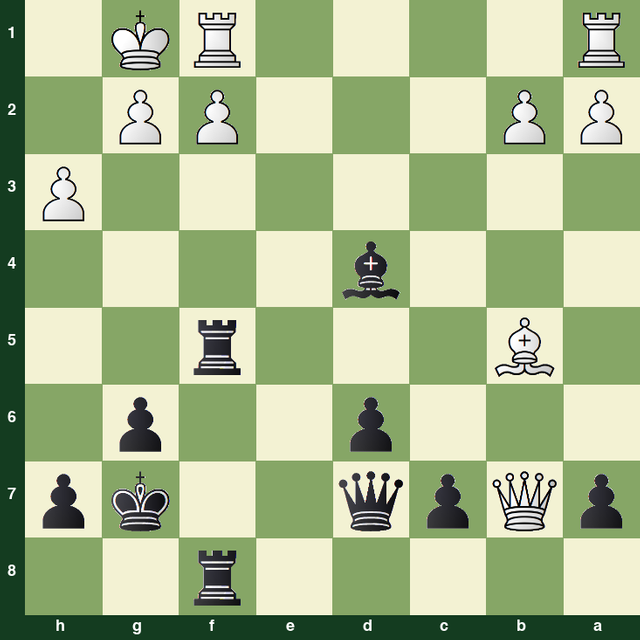 *** Juegan negras y ganan ***
En esta posición hay una jugada ganadora obvia, que desgraciadamente acelera la diversión por decirlo así. Sin embargo, si se piensa detenidamente, se dará cuenta de que la posición es prometedora para las negras a pesar del claro error de las blancas. Así que, usemos la imaginación y supongamos por un momento que la jugada ganadora obvia no es posible. ¿Qué más pueden intentar las negras? ¿Se le ocurren algunas buenas variantes?
¿Quieres ejercitar un poco tus habilidades tácticas? Entonces, ¡resuelve este problema de ajedrez! Señala la jugada correcta y una completa continuación. Si lo deseas, puedes señalar los motivos tácticos y demás patrones presentes.
También quiero invitarte a participar en los diferentes torneos de ajedrez en lichess.org. Si juegas ajedrez en línea, ¡anímate a participar! Inscripción gratuita.
Más información sobre esta series de posts.